What does summer mean to you? For me, it starts long before June 21, when the spring peepers start their nightly song on the first warm night of the year in the woods near my home. And sure, it's not really summer, but it signals the coming season. A season of long, sunny days spent by the Chesapeake Bay with the smell of brine on the breeze and the sounds of waves crashing against the shore.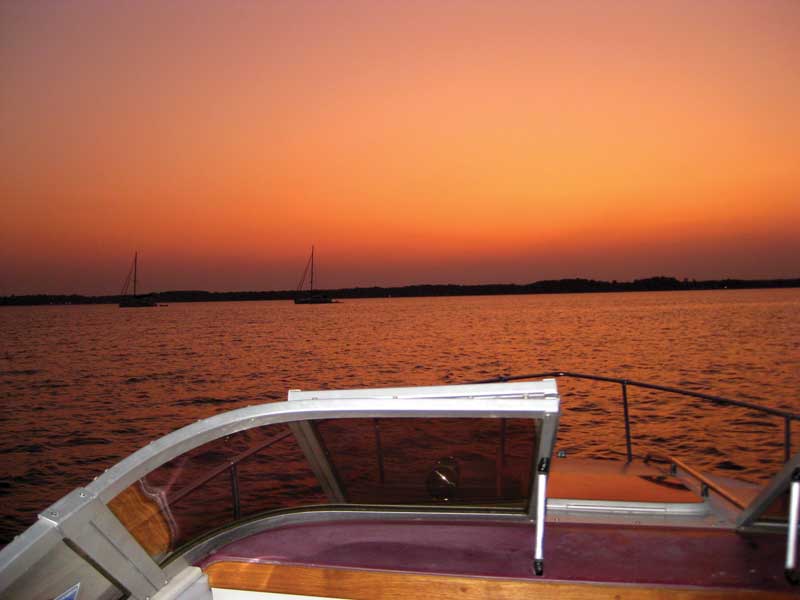 Some of my fondest summer memories take place right here on the Bay. There was the time I "discovered treasure" on the shores of my favorite beach. My dad and I drove over on our PWC, shovel and treasure map in hand, to pull gold doubloons from the sand. Okay, so it wasn't real, but I will forever treasure the experience.
There are more days than I can count that were spent jumping off our pier, digging for clams, and soaking up that brackish water until our skin turned tan and freckled. One time we even cooked a few of those clams over the backyard fire pit, to my mother's horror. We were kids after all, what did we know of safe cooking practices and food poisoning? But we survived, sans sickness. Must have been the invincibility of childhood.
There were also the days I spent clinging to a tube and desperately trying to keep my balance on water skis. I was all long limbs, then and now, and grace was never my strong suit. Or the days my brother and I fished off the pier for hours, before hopping in the little skiff to trotline for crabs.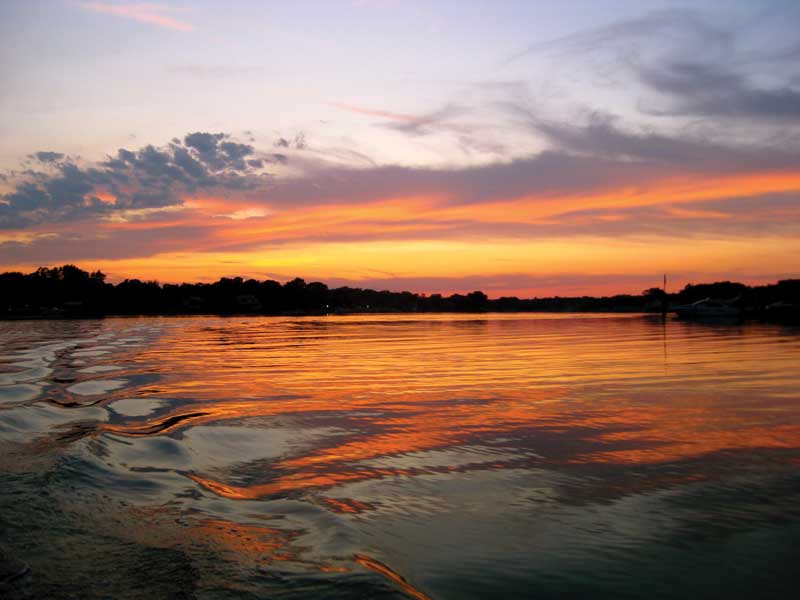 I have fond memories of making friends in middle school with a boy I later learned lived just down the creek from me. He and his parents would pick me up in their pontoon boat and we would spend the day crabbing and tubing until they deposited me back at my dock after a long, glorious day on the water.
My parents owned a few different boats when I was growing up, from PWCs to an aluminum Marinette cabin cruiser with a fly bridge that made me feel like I was sitting in a crow's nest high above the sea, and an 80s cuddy cabin Sea Ray. I loved them all, though each of them had their problems as used boats are wont to do. I can remember the time we took the Sea Ray to a waterfront restaurant near our home—my dad had just gotten it running and we were all feeling excited and confident as we cruised over and docked without incident. That is until it came time to leave… Let's just say the sound of an inboard boat trying to turn over is not pleasant. I remember vividly shrinking back in my seat, wishing I could disappear, as all the diners stared at us with pity. My dad finally got it going only to have everyone cheer as we departed. I think they meant well. 
And every one of those outings was punctuated by a cruise past the power plant at the mouth of Seneca Creek. After the implosion last year, this will be the first summer in my 30-odd years where I don't have the smoke stacks of that plant to guide me home.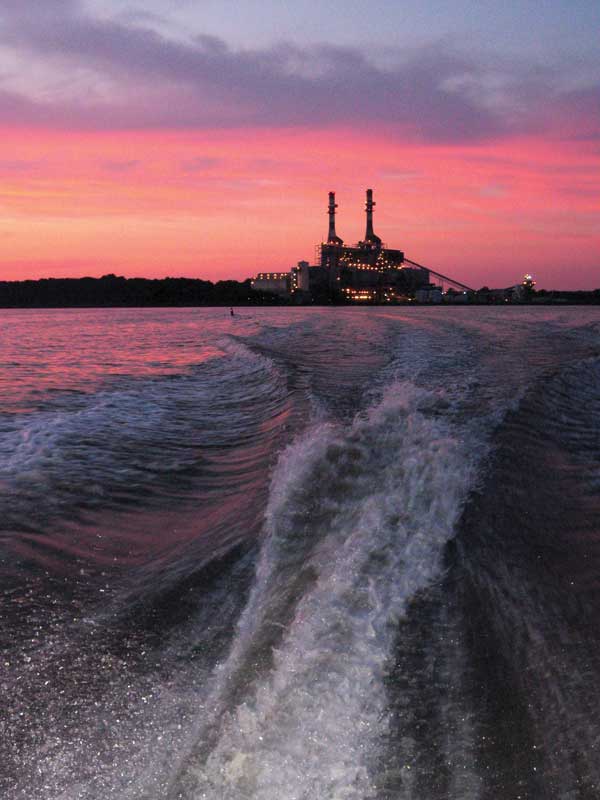 But even though that has changed, there's one thing that will always stay the same—the sounds and smells that signal another season of boating on the Bay has begun.
If you have a favorite summer memory on the Chesapeake, I invite you to send me a note at [email protected] so I can share them next month. 
By Kaylie Jasinski