The SS United States Conservancy has recently entered into an agreement with a prominent commercial real estate development firm, RXR Realty, which will begin to explore options for the SS United States' revitalization.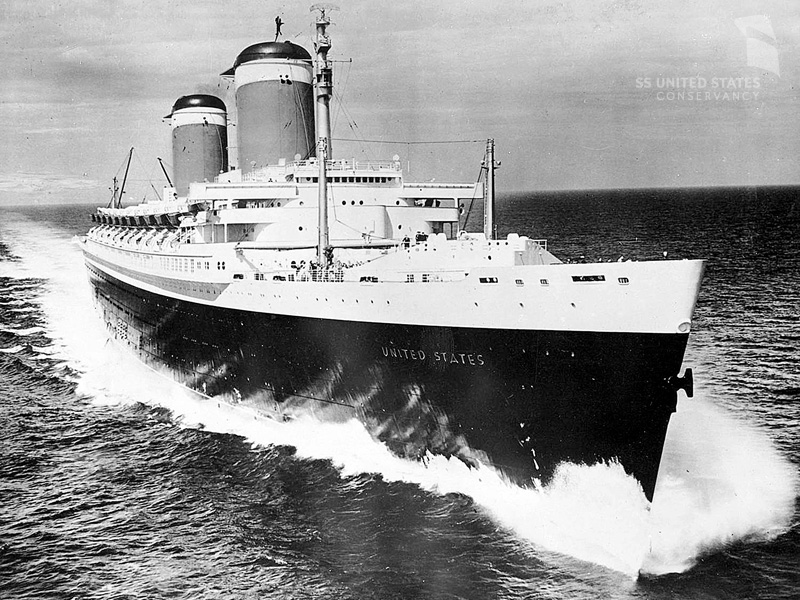 History
The SS United States is a now-retired passenger liner built in 1950-1951, designed by American naval architect William Francis Gibbs. It is the largest ocean liner constructed in the United States and the fastest ocean liner to cross the Atlantic in either direction. It was also the first major liner to be built in a dry dock.
According to the SS United States Conservancy, her design incorporated the most rigid U.S. Navy standards, including strict compartmentalization to combat flooding, and dual engine rooms to provide power in case one was immobilized. Inside, the ship was completely fireproof. Except for the grand pianos and the butcher's blocks, no wood was permitted in any of the ship's public rooms, accommodations, or crew quarters. Even the fabric and textiles were specially treated to be non-flammable.
On her maiden voyage, the SS United States shattered all eastbound speed records, crossing the Atlantic Ocean in three days, ten hours, and 42 minutes, breaking the Queen Mary's record by nine and a half hours, and captured the fabled Blue Riband award.
The SS United States quickly became known as "America's Flagship." Such famous names as Bob Hope, Princess Grace of Monaco, Rita Hayworth, and Harry Truman were all passengers at one time.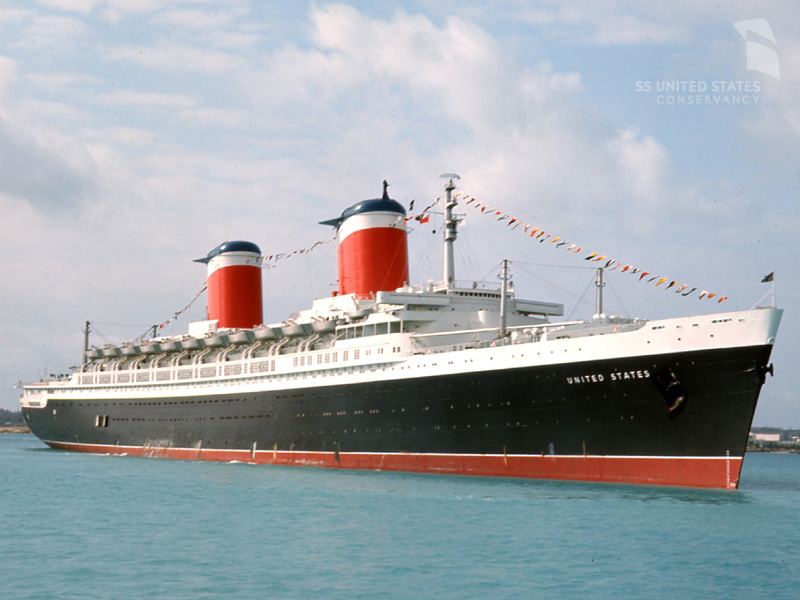 Retirement
The ship began to face financial trouble in the 1960s, and was withdrawn from service in 1969 while undergoing her annual overhaul in Newport News, VA. But as a reserve ship for the U.S. Navy, she was safe for the time being and remained in stasis until 1978, meaning she was "always ready to be deployed should the situation arise."
In 1978, the SS United States was listed for sale, by the U.S. Navy. She went through a succession of owners, and almost faced the scrap yard in 2015. 
Save our Ship
The SS United States Conservancy then launched its "Save our Ship" campaign to renew public support for "America's Flagship," prevent her sale for scrap, and raise funds for her purchase and restoration. In July of 2010, the Conservancy announced that it had received a leadership grant from Philadelphia philanthropist H.F. "Gerry" Lenfest enabling the ship's purchase as well as upkeep for 20 months. This marked the first time in the vessel's history that a group concerned primarily with the vessel's historical significance and preservation had owned her. 
A year later, the SS United States was purchased by Crystal Cruises with the goal of turning the vessel into a modern, luxury cruise ship. But that plan eventually fell through due to costs and feasibility. 
2018 Agreement with RXR Realty
The conservancy's vision has centered on the ship's conversion into a dynamic mixed-use development and shipboard museum, and on December 10, they announced a new agreement with RXR Realty, which will begin to explore options for the SS United States' revitalization.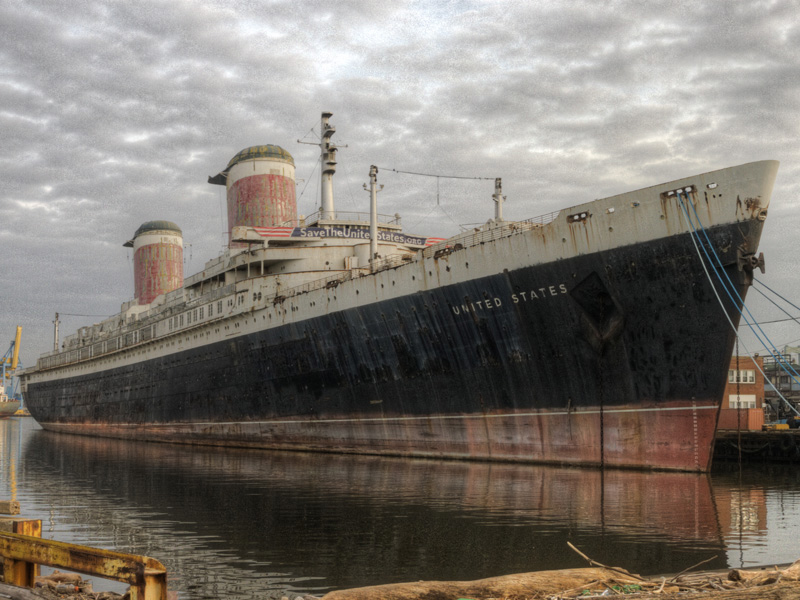 The Conservancy reports:
RXR Realty is a respected, highly qualified commercial real estate developer that currently manages 69 commercial real estate properties and investments with an aggregate gross asset value of approximately $18.1 billion, comprising approximately 24.6 million square feet of commercial properties, including a residential portfolio of approximately 2600 units under operation or development. 
Over the next several months, RXR Realty will be working to determine the viability of the SS United States' redevelopment and will explore a range of potential locations for the historic vessel. In connection with its work, RXR will be paying a substantial portion of the ship's carrying costs and making other investments during this option period. The company will soon be assembling a team to assess the vessel's interior spaces and explore concepts for the ship's revitalization. The Conservancy will work closely with RXR throughout this process and will continue to advance and refine our museum and curatorial plans. 
In entering this agreement with the SS United States Conservancy, RXR Realty issued the following statement:
"The SS United States is one of America's great vessels and an icon of American engineering and design. Given our history of repurposing and updating some of this country's most historic structures, we are now working with the SS United States Conservancy to explore what options might exist for the ship, going forward. We are currently at the very beginning of this process – a process that will require substantial work on all sides. At the end of this period, we will have a better sense as to whether we have a viable plan and, if so, the specifics of that plan and in which waterfront community it might be actualized."