Dorchester County, located on Maryland's Eastern Shore, is comprised of over 1700 miles of shoreline. Home to three major tributaries – the Choptank, Little Choptank, and Nanticoke Rivers – along with the city of Cambridge, the Harriet Tubman Underground Railroad National Historical Park, and Blackwater National Wildlife Refuge, this county is full of history and countless opportunities to get out on the water. The county's tagline is, after all, "water moves us," and they feel it will move visitors as well.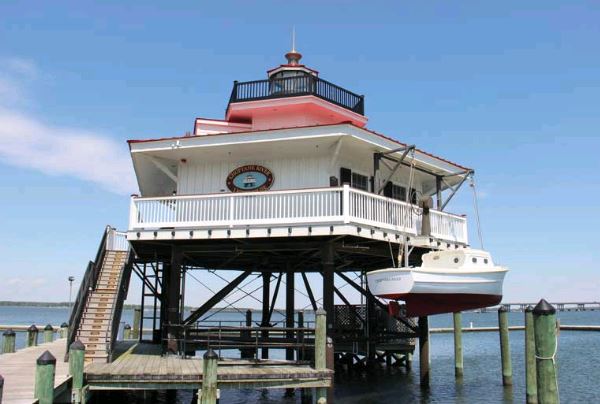 Dorchester County
If you're visiting the area for the first time, the best bet would be to start at the Visitors Center at Sailwind's Park. As you make your way across the Route 50 Bridge across the Choptank River, the Visitor's Center is hard to miss; you'll notice the huge white sail soaring more than 100 feet in the air.
Powerboat Races
Here at PropTalk we travel down to Dorchester County several times a year, usually for a powerboat race or boat-docking competition, and we always enjoy oursleves. Most recently we were in Cambridge for the Cambridge Classic – you can find photos and results from that event in our racing recap. Next up is the Thunder on the Choptank powerboat regatta July 28-29, presented by the Kent Narrows Racing Association.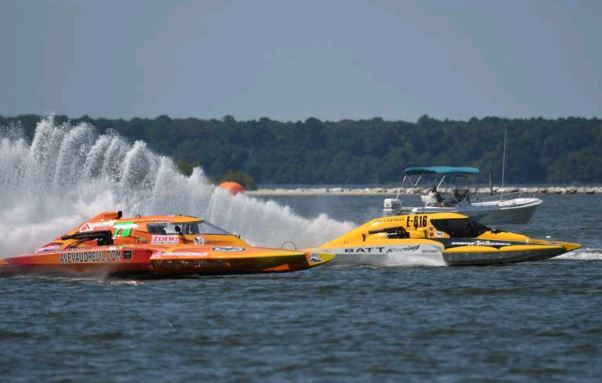 Boat Docking Competitions
This weekend, on June 16, the Dorchester Chamber of Commerce is teaming up with the Chesapeake Cowboys to bring Boat Docking back to Cambridge with the Chamber Challenge Boat Docking Event. On Saturday, the gates at Long Wharf Park will open at 11 a.m., with practice runs starting at noon. The timed competition, where work boats compete to go from a standing location to a docking slip and then lassoing all four poles as fast as possible, will start at 1 p.m.
Sightseeing
While at Long Wharf Park, make sure to visit the Choptank River Lighthouse which is a replica of a historic screwpile lighthouse that once guided mariners along the Choptank River. Open daily from 9 a.m. to 6 p.m. for free, self-guided tours.
History
The new Harriet Tubman Underground Railroad Visitor Center serves as an orientation center and gateway to the larger Harriet Tubman Underground Railroad Scenic Byway. Here you can you can follow Harriet Tubman's early life in slavery, 1849 escape, and extraordinary path to freedom and helping others achieve it along the 11,000-acre National Monument established in her name.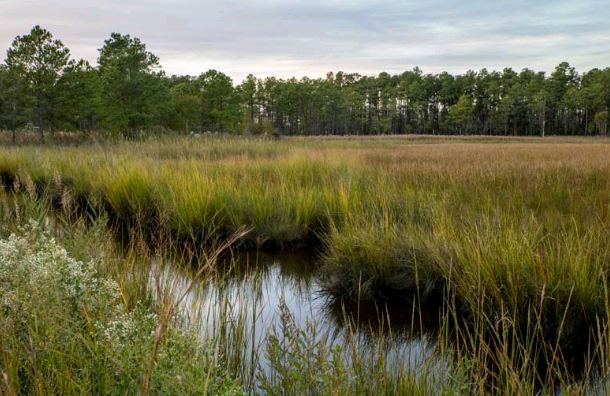 On the Water
If you're looking to launch your boat in the area, Dorchester County is home to more than two dozen free public boat ramps and launching points, as well as the Cambridge Municipal Yacht Basin  and a variety of public and private marinas to choose from.
For those interested in paddling, we can personally recommend Blackwater National Wildlife Refuge, which was the featured destination piece in our July issue. There are two launch points available if bringing your own gear, or you can rent equipment from Blackwater Adventures within the refuge on Key Wallace Drive.
For more information on marinas, launch points, restaurants, charter fishing guides, and any other questions you might have about visiting Dorchester County, click to the Visit Dorchester site.