For many Marylanders, trips "downy oshun" are a summer pastime. Sure, there are other beaches to choose from that might be less crowded, but it's hard to beat the nostalgia of Ocean City. In 1875, the Atlantic Hotel first began welcoming visitors to what was previously a sleepy fishing village on a barrier island. A year later the railroad bridged Sinepuxent Bay. The U.S. Life Saving Service established a station in OC in 1878, and in 1891 a second station was built, which is now the Ocean City Life-Saving Station Museum.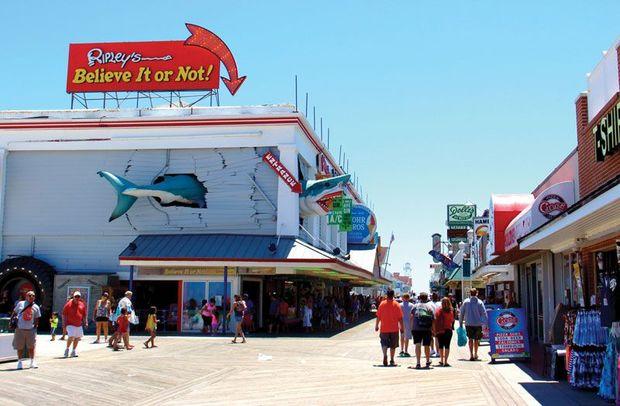 The first boardwalk was constructed in 1900 with Trimper's Amusements opening soon after. At the time, the boards were actually removed in the winter and stored until the following spring. In 1933, a strong storm created a new channel which engineers later made into a permanent inlet. This new harbor allowed Ocean City to become the White Marlin Capital of the World. And with the opening of the Bay Bridge in 1952, providing easy access from Baltimore and Washington, DC, Ocean City was solidified as a coastal resort.
It is this history that continues to bring me back year after year. The OC boardwalk stretches for nearly three miles, with a seemingly endless supply of classic ocean treats, cheesy souvenir shops, and games and rides towards the inlet. One of my favorite things to do is walk the boardwalk from start to finish, or ride a bike in the early morning hours before the crowds descend. And as I walk, there are certain treats I have to get every time I visit: Thrasher's Fries (circa 1929), ice cream from Dumser's Dairyland (circa 1939), and salt water taffy from Dolle's (circa 1910). If you walk the boardwalk rather than park at the inlet, you can walk off those extra junk food pounds.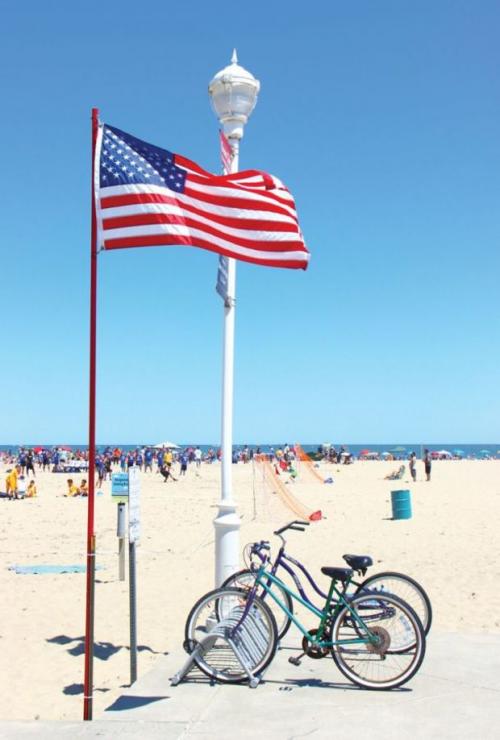 And of course there's the beach – the OC beach stretches for 10 miles from the inlet to the Delaware state line. Understandably, the most crowded section is often near the hub of the boardwalk by the fishing pier and the inlet. But if you venture farther down, there's ample space to spread out with umbrellas, sand castle supplies, and boogie boards. Surfing is permitted only in designated areas during the beach patrol's operating hours of 10 a.m. to 5:30 p.m. There are two rotating surf beaches seven days a week, which move two blocks south each day, and a third surfing beach in the inlet area on weekdays. Check with local surf shops to find up-to-date info on surf conditions and locations each day.
Another beach favorite of mine is miniature golf. You're guaranteed to find a mini golf course almost every few blocks in the heart of Ocean City, but my favorite has always been Old Pro. There are six locations around town, two of which are indoors for those rainy days, and you can play all six courses for $19.50 (or $9.50 a game). It's a great, cheap activity for the afternoon, especially if you have kids or are a kid at heart. And in a resort town, bargain activities are key.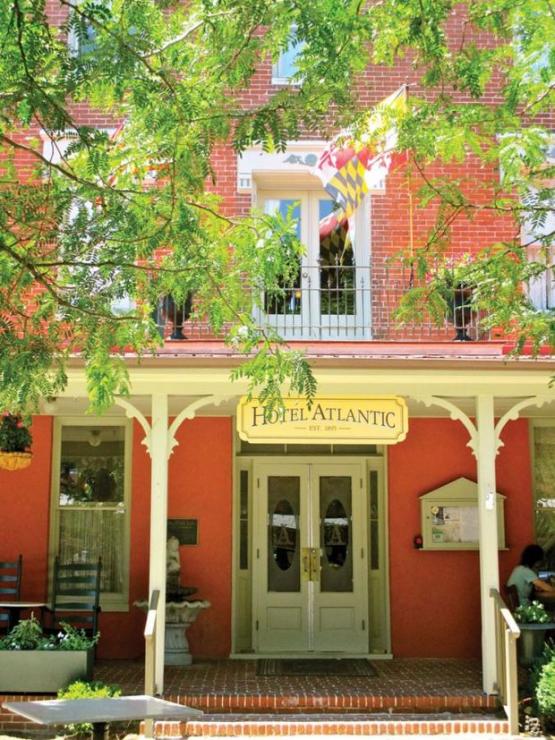 On your way in or out of town there are two spots you should definitely put on your list: Assateague Island and Berlin. Let's start with Berlin, which was named "America's Coolest Small Town" in 2014. Just 20 minutes from the heart of OC, Berlin features a quaint main street full of antique stores, eateries, and a lively local art scene. You can grab a bite to eat or stay at the Atlantic Hotel, which you might recognize from the films "Runaway Bride" and "Tuck Everlasting," and then head over to the Burley Oak Brewing Company for a pint sourced from local materials and craftsmen.
Assateague Island State Park is also about a 20-minute drive from the boardwalk. If you're looking for a quieter, less crowded beach and/or a great place to camp, Assateague is the spot for you. There is a service charge to enter the park, $4 a person for Maryland residents or $6 if out of state, but the amenities make it worth it. There are bike trails, a boat launch/marina ($10 to launch), camp store, concession stand, a guarded swimming area, and a bathhouse with showers. And of course, there are the wild ponies. Always a favorite for beach visitors, but always remember to keep a safe distance-do not approach, touch, or feed the Assateague ponies.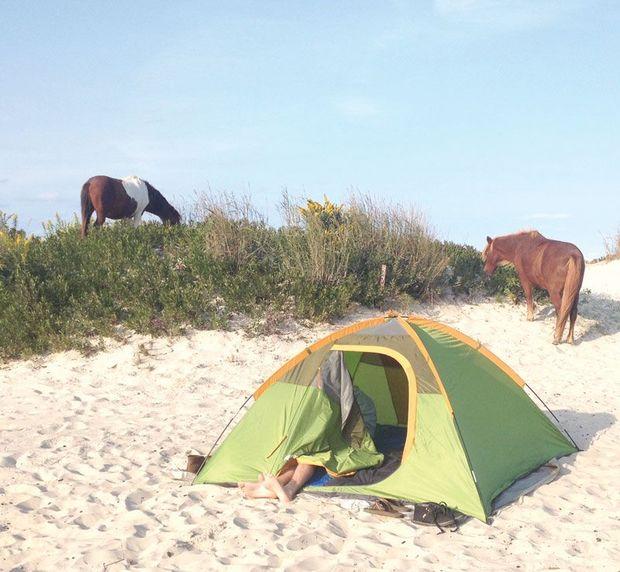 Ocean City is one of my favorite summer weekend getaways. There's always something new to discover and old favorites to revisit again and again. If you think you've seen it all, visit in the off season. Christmas is a special time at the beach, and you'll be amazed at how empty the boardwalk is. Learn more about lodging and upcoming events at ococean.com.