The Smith Island Crab Skiff Association kicked off its season in earnest on July 16 with the running of The Jeff Swanson Memorial Race at Tall Timbers.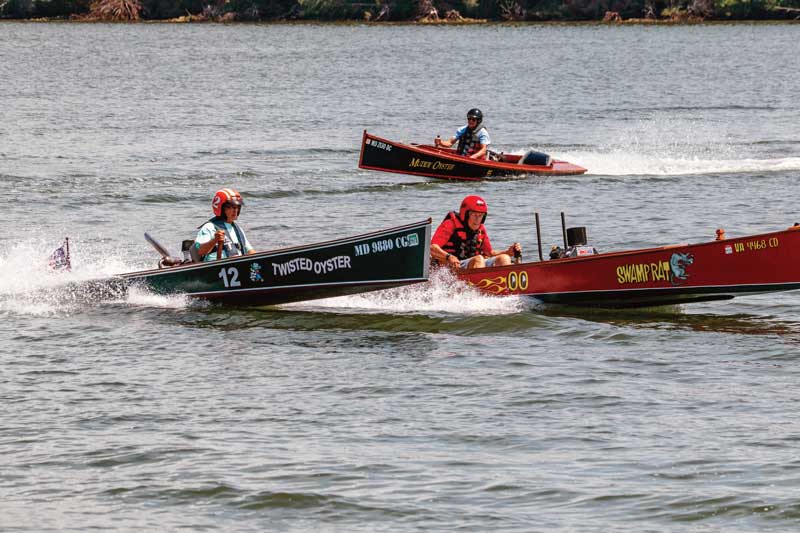 The five crab skiffs that made the trip to Tall Timbers were: Swamp Rat, Slippery Eel, Fiddler on the Bay, Twisted Oyster, and Muddy Oyster. Tuffy Garrett in Swamp Rat led the field to the green and was never challenged in race one.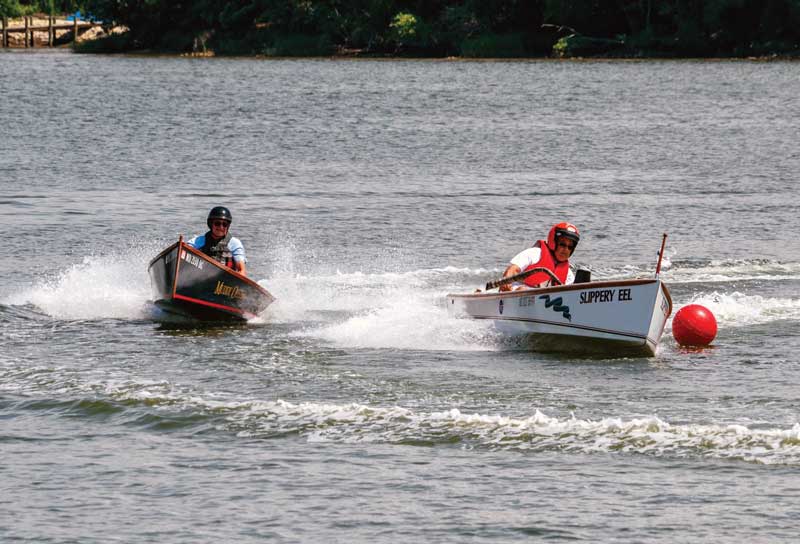 That glory was short-lived as Ralph Justice in Twisted Oyster came from the fourth starting spot to win race two and three. Mid-pack saw John Pepe in Slippery Eel and Rick Loheed in Muddy Oyster battling for third. Matt Graves in Fiddler on the Bay was having low power issues since installing new exhaust pipes—he hopes to have that corrected soon.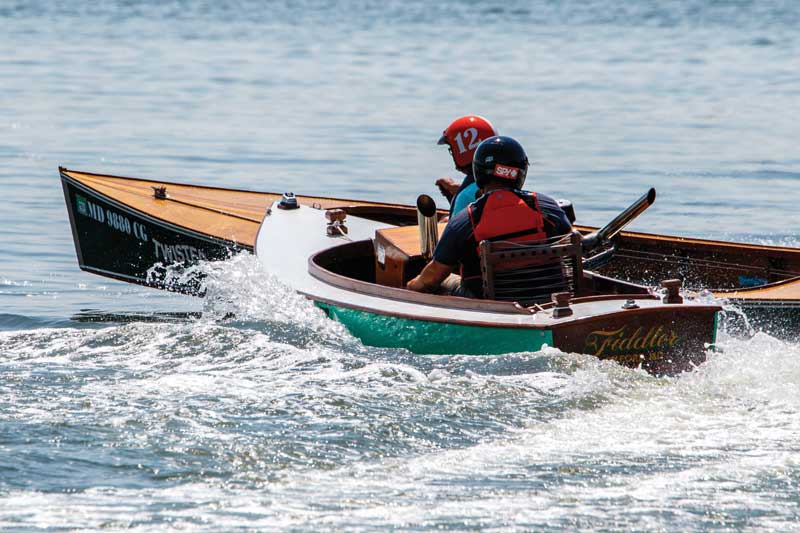 The Smith Island Crab Skiffs wind down their season in September with the Hard Crab Derby in Crisfield this past weekend (September 3) and the Oxford Regatta in Oxford, MD, on September 17.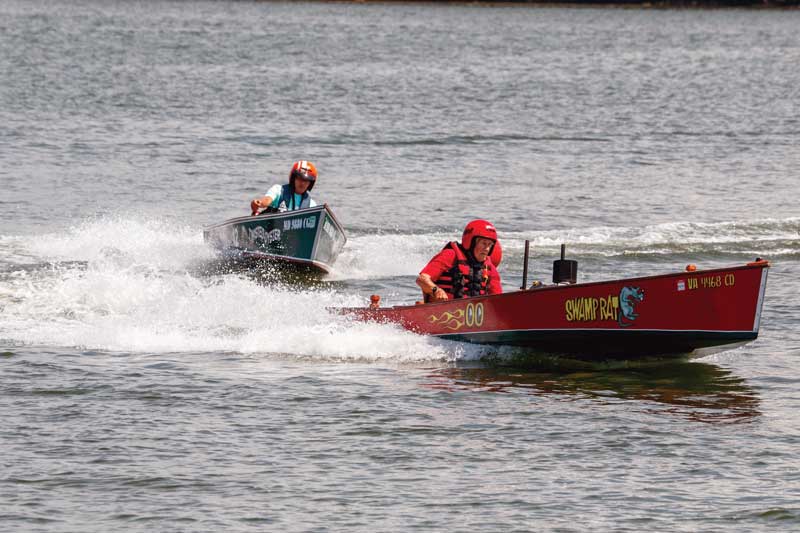 Visit the Smith Island Crab Skiff Association Facebook page for more information.
Recap and Photos By Paul Denbow