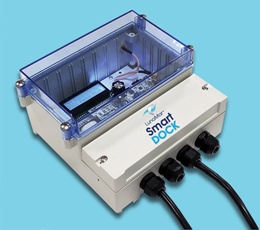 You know how after sunset it can be problematic getting your boat back into your slip? After docking his 41-foot boat after dark in Annapolis, Randy Holl started thinking… and inventing. This led to what became known as LunaMar SmartDOCKING Systems, which remotely turn on your dock controls and help you accurately dock the boat.
"As a passionate boater and a man who loves creating solutions, he invented this for us and our friends," says his wife and business partner, Dawn Holl.
Randy wasn't just a guy with an idea; he was a Naval officer who served on nuclear submarines, an MIT graduate, engineer, natural inventor, and owner of an electrical design and manufacturing company. He started with a few prototypes and with help from Dawn, an attorney, applied for patents. Together, they got FCC and Coast Guard approval for using the VHF radio to remotely activate the system. A year and a half later, their products came to life.
To activate the SmartDOCK system, you use the 'Push-To-Talk' key on the VHF to enter a unique code, which you can do up to a mile away. When you arrive at your home dock, the system has your dock and stairway lights turned on, your boat lift lowered, and more. You can share the code with friends and family coming to visit by boat. SmartSLIP, configured for marinas, helps boaters locate and dock in their assigned slip. 
Lunamar's SmartNAV system helps you to accurately align your boat with the dock or slip, using multi-colored LED lights located on your dock pilings or slip spaces. Randy is developing a similar system for boat trailers.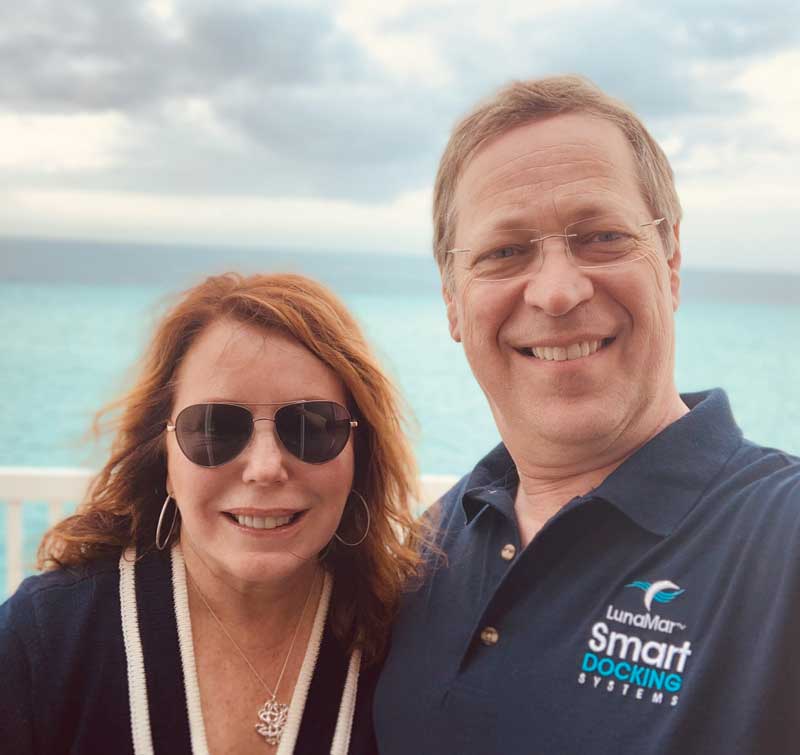 The Holls successfully launched and demonstrated their products at the 2018 Annapolis Sailboat and Powerboat Shows. They plan to exhibit at the Bay Bridge Boat Show (April 12-14).
When it comes to starting such an enterprise, Dawn says, "It's a leap of faith, and you have to keep looking at every challenge as an opportunity… It's a lot of work, but also a lot of fun!" 
LunaMar SmartDOCKING Systems (based in Annapolis) is a division of LSI Controls, Inc. (Waynesboro, PA). All products are designed and manufactured in the U.S. 
---
For more product reviews, visit our Boating Gear Reviews page.