As I write this (late May) I am sitting on the boat in Norfolk's Waterside Marina, waiting out weather to make my final 140 mile push up the Bay to Annapolis. Over the last dozen days, the crew of Winsome Winn has covered 1000 miles of the Intracoastal Waterway (ICW), beginning in Stuart, FL.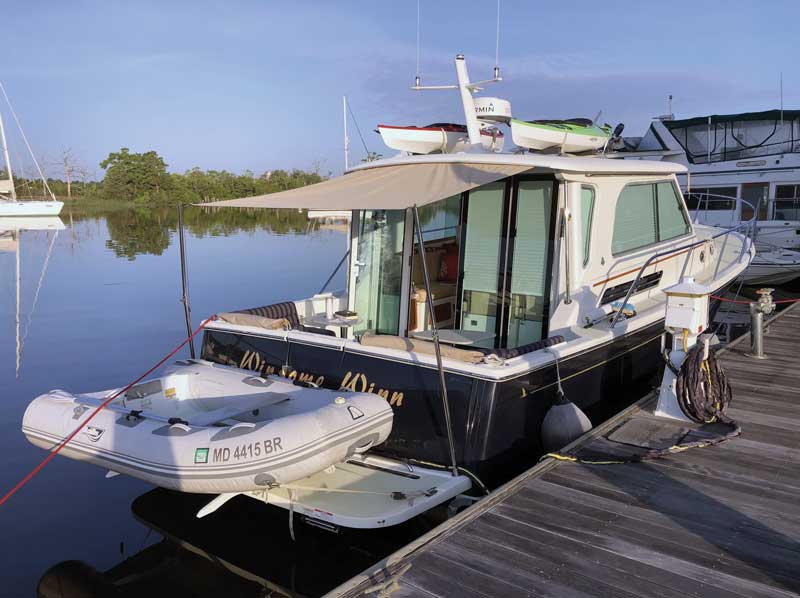 Norfolk is a great place, a worthy stop. But reflecting on the trip, it is the smaller cities, lesser-known stops, that stand out in my mind. Let's explore.
Our trips up and down the ICW follow a simple formula: drive the boat, click off some miles, stop in the late afternoon at a marina, and head ashore for dinner. You will understand it this way: "happy crew = happy captain."  
I know some of you prefer quiet anchorages and nightly meals aboard. But even you will want a nice marina and no dishes to clean occasionally. So read on!
In pursuit of our trip formula, the crew of Winsome Winn may stop at almost any marina that also has a restaurant. However, the preferred stops are towns and small cities with multiple walking distance restaurant choices and other shopping options (maybe grocery, pharmacy, etc.). Ice cream shops are a very important consideration, of course, and all that follows honors the "ice cream code."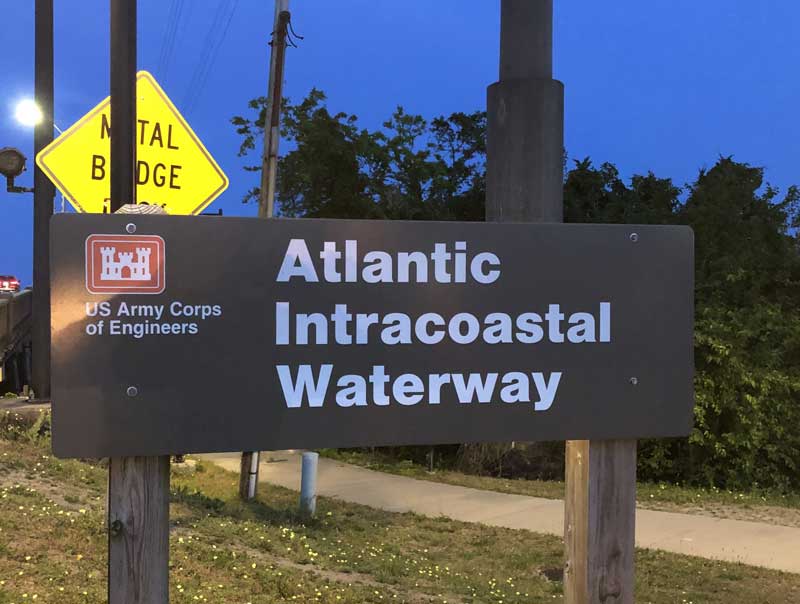 Belhaven, NC
The bigger cities along the ICW—Norfolk, Charleston, St. Augustine, Daytona—are well known stops. Their downtown marinas offer all the above and more. There are several little cities and towns along the way with equal charm that are worth exploring. Let's start with Belhaven, NC.
Belhaven, located at MM 136 on the ICW, likes to think of itself as the home of the ICW. Indeed, the nearby and aptly named Alligator River-Pungo River Canal was the final ICW section, finished in 1932. This 21-mile canal connects the two rivers and allows the ICW traveler to avoid a long stretch in the occasionally difficult North Carolina Sounds.
Belhaven is literally a one stoplight town, population about 1500. The town is served by three marinas. Only the small (20 slips), mostly transient Belhaven Marina is within walking distance to the downtown. This well-managed marina also offers free laundry and last year had over 1500 boats with overnight slip reservations, mostly intrepid ICW travelers on their seasonal sojourn. 
In downtown Belhaven you will find six restaurants, a bakery, a coffee shop and, of course, an ice cream shop. One of the restaurants, Spoon River, would make any foodie very happy.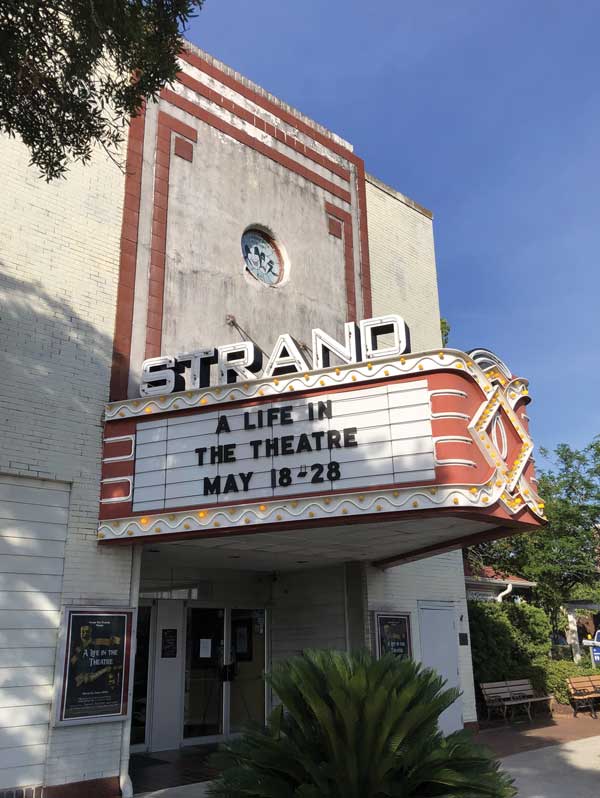 Beaufort, NC
Next let's look at Beaufort, NC, located at MM 204. Beaufort (get this right, it's: BOW-firt) is the fourth oldest city in North Carolina. It has a population of around 5000. The "downtown" waterfront features several good marinas, but all have a good current running through them. Often the choice of the savvy ICW traveler is Homer Smith's Docks and Marina located on Town Creek. Staying here will offer you great protection and no real current but costs you a five-block walk into downtown. It is an easy tradeoff.      
Downtown you will find a dozen-plus restaurant choices, off-boat lodging, a couple of small grocery stores, an art gallery or two, and shopping. If you have a lay day, the North Carolina Maritime Museum is worth a visit.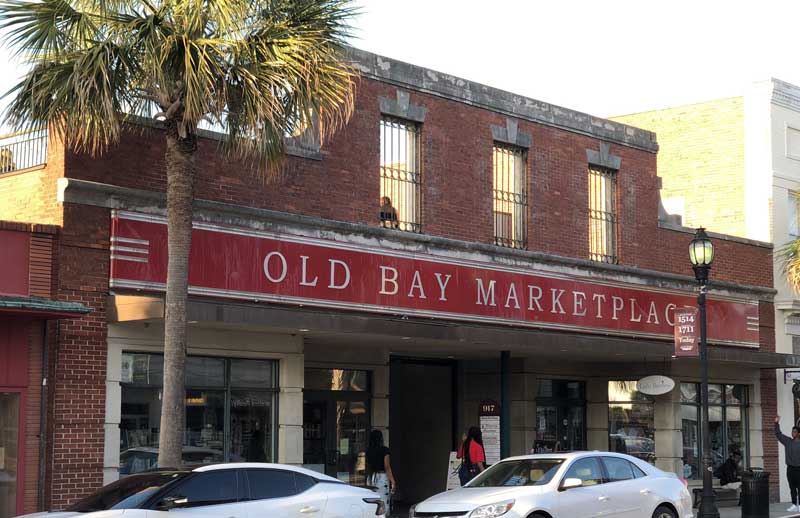 Georgetown, SC
Perhaps my personal favorite is Georgetown, SC, located at MM 403. Georgetown, population about 9000, has a rich history in rice. Who knew? In fact, they have a Rice Museum!
The Rice Museum was opened in 1970 as part of the South Carolina Tricentennial. It celebrates the history of rice agriculture in Georgetown County which was in its hay day back in Civil War times. There is also the South Carolina Maritime Museum to consider as well.
Georgetown is served by four marinas. The best for us on our stops is the Harborwalk Marina, closest to the downtown attractions. Do you detect a theme here yet? The marina is just a few steps from Front Street and just about everything you seek is on Front Street including restaurants, coffee shops, and ice cream. 
Next door to the marina is Independent Seafood. It is one of several working watermen locations along the ICW and home to dozens of commercial fishing boats. Stop in here and collect some fresh catch (my favorite is the local shrimp).
If you are planning a fall ICW trek in 2023 (and you should), there is a well-known wooden boat show in Georgetown, October 21-23.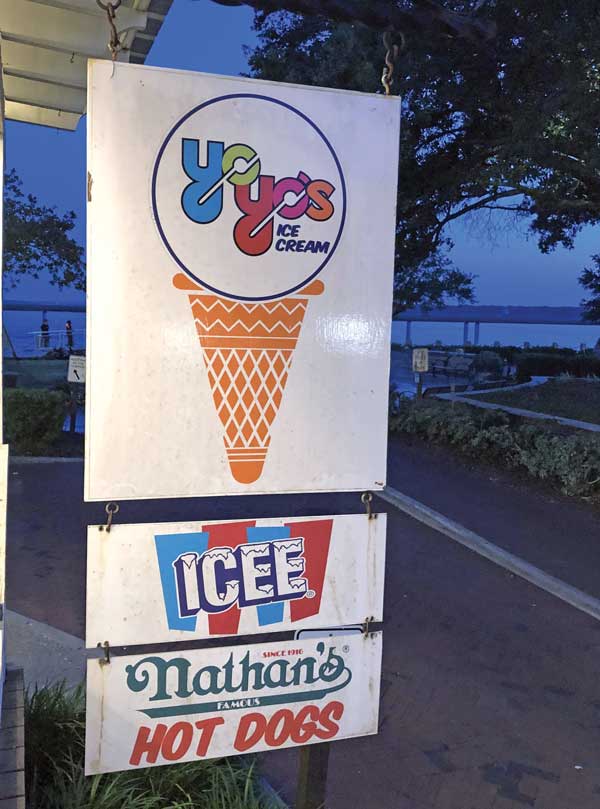 Beaufort, SC
Our final consideration, for now, is Beaufort, SC, at MM 536. Beaufort (get this right also: BEW-furd), population about 13,000, is located on Port Royal Island, one of South Carolina's many coastal Islands. It's known for its antebellum mansions and charming downtown historic district. The city fathers may hate this, but I think of it as a mini-Charleston.  
The downtown marina, Safe Harbor Beaufort, gives you easy access to all this quaint and historic town has to offer. There are dozens of restaurants, including fine dining, shopping, history, and of course ice cream from several places.
If you have time to languish or the weather is keeping you in port, this is a stop worth a lay day or two.  
From Beaufort to the Florida line there are places to stop, just none that meet our very subjective small-town criteria. Once you cross into Florida the options expand significantly. It is as if Florida understood the small-town marina formula from the start!  
Since you were kind enough to read this far, I will give you the speed dating version of qualifying stops in Florida: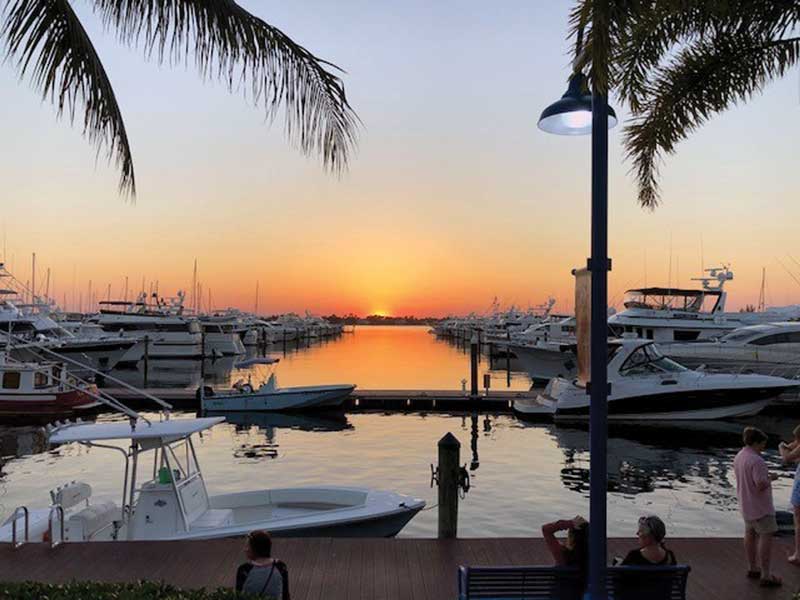 Fernandina Beach, MM 717: great downtown. Stay in the Fernandina Harbor Marina and make the extra block walk to Wicked Bao for interesting Asian fusion cuisine.
Cocoa, MM 897: stay in the Cocoa Village Marina, try the hamburgers at Pub Americana (best on the ICW), and visit the S.F. Travis company—part hardware store and part museum.   
Melbourne, MM 919: stay at the Melbourne Harbor Marina and plan dinner at the El Ambia Cubano Restaurant for the best Cuban food on the ICW. Ask the owner to tell you the story of how he got to the US (hint, he was a DC-3 pilot).   
Ft. Pierce, MM 965: stop at the Ft. Pierce City Marina, ask them to put you "inside" out of the current, and take a short walk to the Taco Dive. If you have time and like beer, visit the Sailfish Brewing Company for some local flavor. 
Officially Stuart, FL, is seven miles up the St Lucie River from MM 988. You won't likely deviate that far if you are heading further south. However, if you are crossing the state here on the Okeechobee Waterway, Stuart is a must stop. Sunset Bay Marina and Anchorage is the downtown marina. From there you can walk to two dozen restaurants, a community theater, and I should mention, ice cream (three shops).
By the time you are reading this, probably July, it will be time to get serious and plan your trip south on the ICW. If the above descriptions have not whetted your appetite, both literally and figuratively, I can't help you. But if they have, come join the estimated 20,000 boats who make the annual trek south (estimate based on ICW traffic at the Alligator River Bridge). You will not be sorry. 
By Mike Pitchford