Summer might be flying by, but there are still plenty of days in August and September to soak up the sunshine at some of these awesome anchorages. While there are many more around the Chesapeake, we limited this article to seven popular spots in the Upper and Middle Chesapeake Bay. If you're favorite isn't on this list, shoot our editor an email at [email protected]. We would love to share it!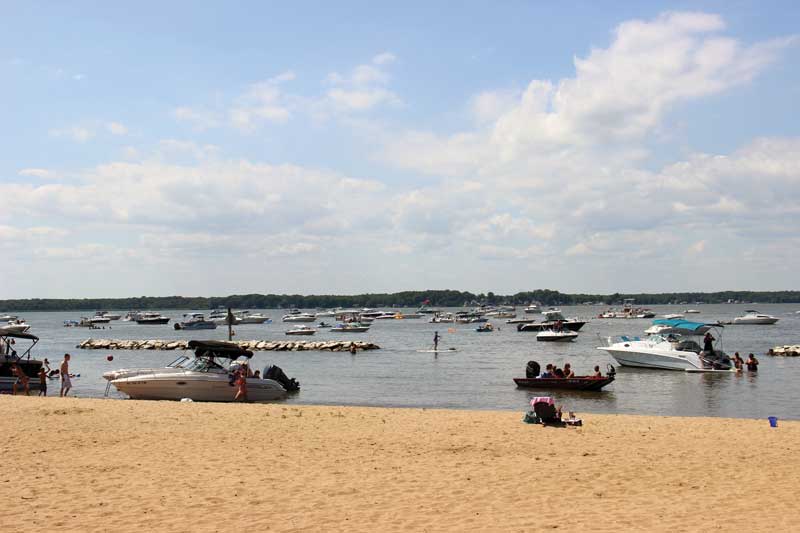 Harness Creek, South River
Harness Creek on the South River in Annapolis, MD, is protected enough to be known as a hurricane hole for area boaters. On any given summer weekend, you'll find a mixed assortment of boaters of all ages with floating toys, kayakers, paddleboarders, canoe paddlers, jetskiers, swimmers, and more. Located close to Quiet Waters Park, visitors can enjoy trails, a playground, and 340 acres of beautiful park land. There's even a dog park and dog beach.
Hart-Miller Island
Hart-Miller Island is a 1100-acre island located in Baltimore County near the mouth of Middle River. The western shore of the island offers safe mooring, wading, and access to a 3000-foot sandy beach. Hart-Miller Island State Park also includes Hawk Cove and Pleasure Island. Water supply and restrooms (open May through September) are available on the main beach area, along with an observation platform. Free bike rentals are available for exploring the island's south cell, along with birding guides and binoculars. The anchorage can get crowded on busy weekends, so if you're looking for more space, aim to find a spot slightly away from the main section of the beach.
Fishing Battery Island
Located near Havre de Grace, MD, and the mouth of the Susquehanna River, Fishing Battery Island is a very popular anchorage with hundreds of boats anchored around the man-made island on any given summer day. Strictly adhere to the signs on the beach and do not walk or place beach chairs or coolers past those signs as it is a designated wildlife refuge. The anchorage has a nice sandy bottom with a gradual drop-off. According to our Upper Bay aficionado Dave Nestel, you can even walk completely around the island if you are willing to wade in chest deep water across a 25-yard stretch that juts into the island on the southern side.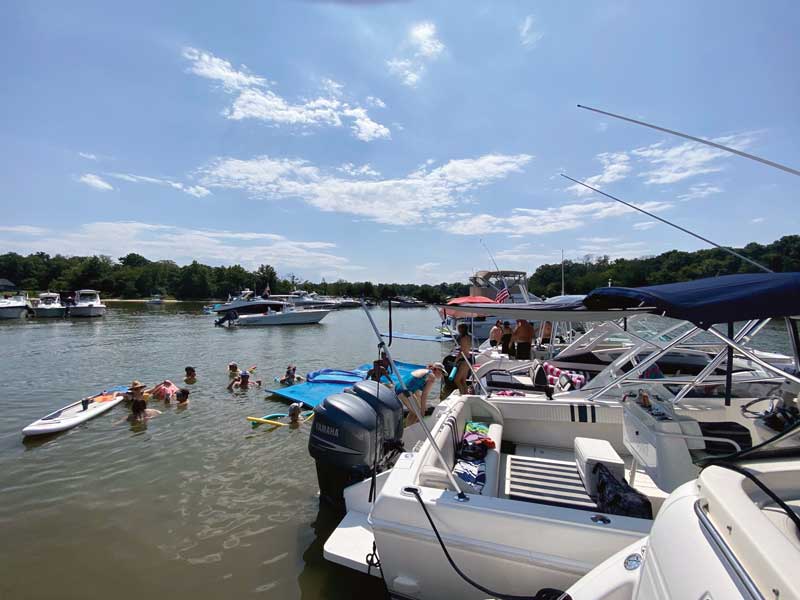 Still Pond
Still Pond is a very popular destination on the Eastern Shore of the Upper Bay, located approximately two miles south of Howell Point on the Sassafras River. It's a deep water protected anchorage that is fed by two substantial creeks. There is plenty of protected water for deep-draft cruisers and sailboats on the outskirts of the cove, and it only gets calmer as you travel closer to the beach. One of the best features of Still Pond is the crescent-shaped sandbar that runs along the northeast corner of the cove. It rises up from water depths of three to five feet, somewhat abruptly, allowing even larger boats to be positioned so that their sterns are a few steps from knee- to waist-deep water. Bow and stern anchors will keep your boat safely positioned when the tidal current flows in and out. Finding a place to anchor can be tight, but other boaters are quick to wade out and lend a hand when needed. ~Dave Nestel
Fairlee Creek
This spot takes a little more effort to get to, but don't let that deter you. The entrance to Fairlee Creek is narrow with a strong current, followed by a tight dogleg to starboard to fully make it into the creek. But once inside, you'll realize it was all worth it. This calm, protected piece of water is a great place to drop the hook for a night. At Safe Harbors Great Oak Landing you'll find The Landing restaurant and bar, along with Jellyfish Joel's Tiki Bar right on the beach which often has great live music.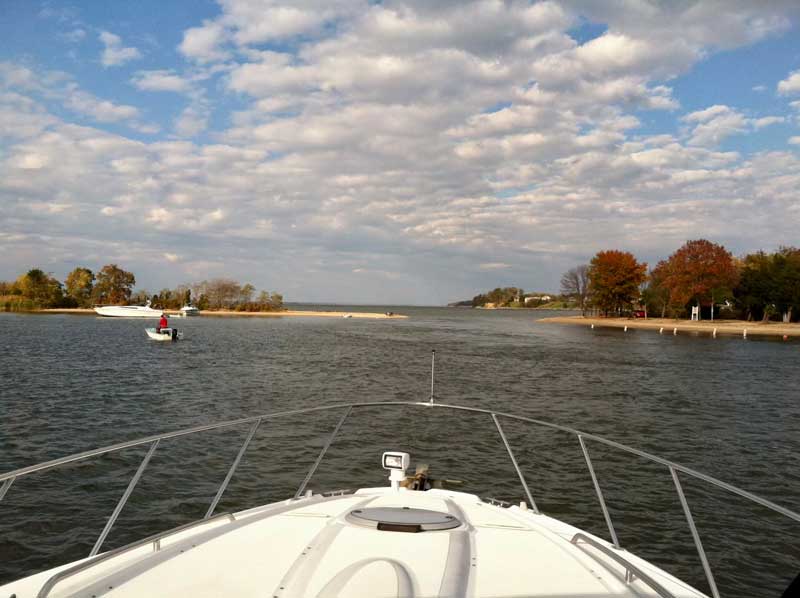 Tolchester Beach
Also on Maryland's Eastern Shore, Tolchester is an easily accessible anchorage with a marina and restaurant. Visitors can either dock at the Tolchester Marina or anchor offshore to swim or dinghy in. The protected harbor has over 260 slips with fixed, floating, and covered options and amenities such as a pool, bathhouses, a marina store, private beach, and of course The Shanty Beach Bar which is open Fridays through Sundays during the summer season. The Shanty is known for its live music and famous mudslides. 
Lowes Wharf
Located between St. Michaels and Tilghman Island, Lowes Wharf Marina Inn in Ferry Cove is a great spot where boaters can either grab a mooring ball or anchor, and then marina staff will come and pick everyone up in a dinghy to bring them ashore. The on-site restaurant is known for its spectacular sunsets and live music on Saturdays and Sunday from 2 to 6 p.m.

Don't let the rest of summer slip by! Take advantage of these warm weekends, grab some friends, and head out to one of these awesome Chesapeake anchorages. And for more ideas, visit our See the Bay section.