Deale, Maryland, is a haven for fishermen. Just 20 miles south of Annapolis and a short drive from the Washington, DC, metro area, it's a relatively small community in lower Anne Arundel County, also known as "South County," situated near the towns of Galesville, Shady Side, Tracys Landing, and Chesapeake Beach.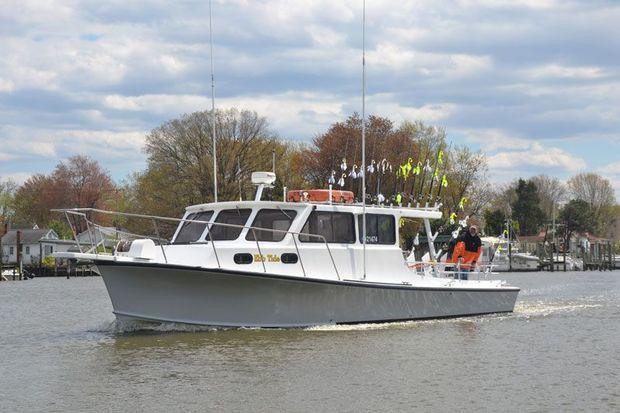 Four tidal creeks flow through the town, the most commercial of which is Rockhold Creek, which is home to several marinas and most of the local charter fishing boats. Hidden Harbour Marina, Harbour Cove Marina, Paradise Marina, Herrington Harbour North, and Shipwright Harbor Marina are all located on Rockhold Creek, as is the Happy Harbor Restaurant. Peter Mueller, general manager of Harbour Cove Marina, tell us that "Deale is a quiet southern Maryland town where everyone knows each other. Most people do not know where Deale is until you say Happy Harbor or charter fishing." The fishing even rivals Chesapeake Beach, Mueller added. And fun fact: John and T.J. Osborne, who comprise the duo Brothers Osborne, are natives of Deale.
The Happy Harbor Restaurant, circa 1933, is one of Deale's more well-known landmarks. It is home to a fleet of 13 charter boats; among them that of Captain Joseph Cox of Sporting Wood Charters. Cox's favorite bar is undoubtedly Happy Harbor, "because there is no other place like it." Docking is available for those arriving by boat (call ahead for more info: 410-867-0949). If booking a charter, don't forget to check out the Happy Harbor "Charter Trip Menu," which offers meals and drinks packaged to go and delivered right to the boat before you depart. Upon returning to the restaurant, bring your day's catch and they will prepare the filets to your liking and served up with side dishes for just $9.95 per person.
Other charter captains in the area include Captain Billy Gee of Ebb Tide Charters, Captain Charlie Sisson of Backdraft Charters, and Captain John Whitman of Patent Pending Charters. The latter two captains both launch from Herrington Harbour North. Learn more about each captain in our Charter Fishing Guide.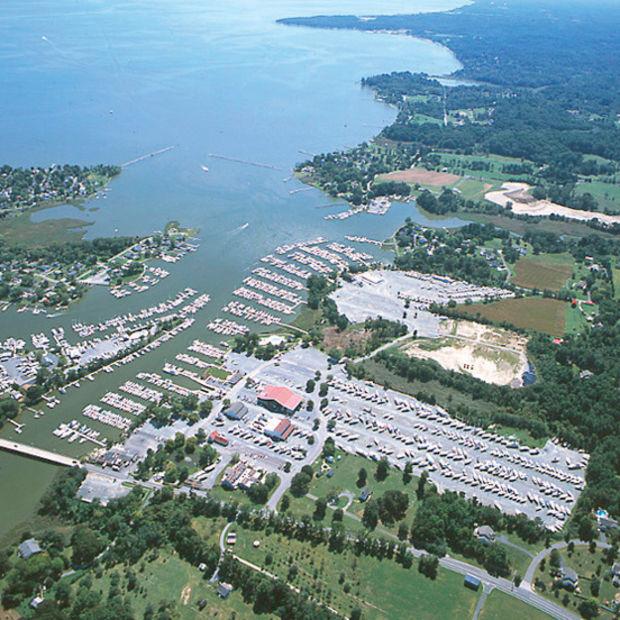 History
Herrington Harbour North Historic Village Museum in Tracys Landing is an effort to preserve local vernacular architecture from the 19th century that would otherwise be lost to development. By touring the village, visitors will get a glimpse of how average people lived in the area 150 years ago. Buildings throughout the exhibit are in various stages of restoration. There is a corn house, dairy house, privies, meeting house, a one-room school building, and an early 19th century smokehouse that was previously located at Rosehill Manor near Crofton.
The village is open daily for self-guided tours. Interactive tours and demonstrations by the Deale Area Historical Society are available 1 to 4 p.m. on Sundays from May to October and other times by appointment. To make an appointment, please call (410) 279-2078.
Museums
Galesville Heritage Museum – houses artifacts, oral histories, and memorabilia on the rich heritage, history, and culture of Galesville and the surrounding area. (13 minutes from Deale) Hartge Nautical Museum – Take a historic walking tour through almost 200 years of history at Hartge Yacht Yard in Galesville. (14 minutes from Deale) Captain Avery Museum – Take a walk through Shady Side history; experience the life of watermen working the water, or tour the peaceful RainScape garden to pick up stewardship tips for your home. Located on the banks of the West River. (14 minutes from Deale)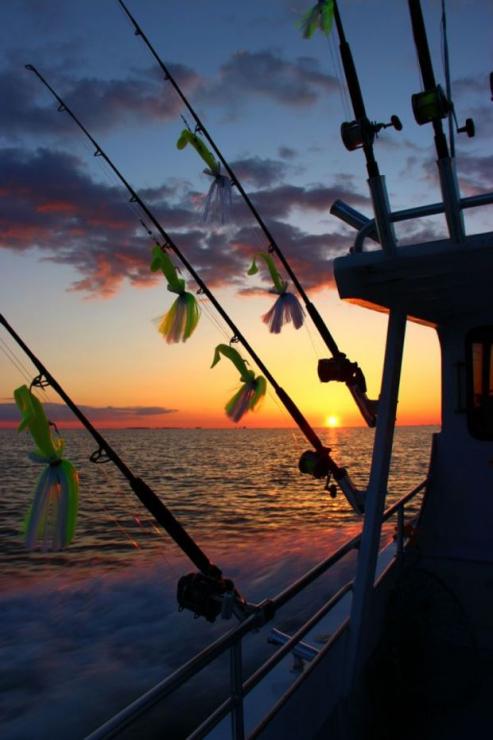 Restaurants
Dockside Restaurant and Sports Bar – offers picturesque views of the river, casual dining, and a genuine South County experience. Indoor and outdoor dining. Sports bar open year round. Petie Greens Bar and Grill – located in the heart of Deale, offering lunch, dinner, coffee, and drinks. All new menus. Live music. Skipper's Pier Restaurant and Dock Bar – relaxed eatery on the water serving local seafood and creative American fare, plus homemade desserts. The South County Café – a favorite to locals, offering great breakfast and lunch options. Known for their famous crab dip. Dinner on Friday and Saturday nights.