Once a bustling center for commerce, but now a quaint village, the town of Chesapeake City, MD, is located in Cecil County, along the shores of the C and D Canal. Known until 1839 as Bohemia Village, the town is now home to artsy boutiques, Victorian bed and breakfasts, small shops, and plenty of history, all of which make this destination an ideal day or weekend trip via car or boat.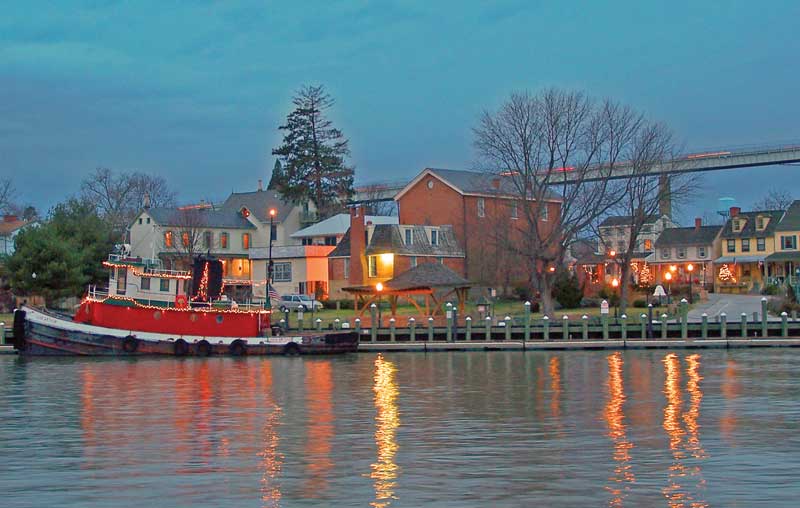 1. Visit the C and D Canal Museum and Trail
Located on the edge of town, at the site of one of the canal's early locks, the museum offers a taste of local history. Nearby the Corps of Engineers has a control room in which the traffic controllers monitor canal traffic. At print time the museum was closed due to staffing issues because of Covid; however, the C and D Recreational Trail is open. The trail, which includes the Ben Cardin Recreational Trail segment, wonders along the canal for 17 miles, and provides a close-up view of the canal and its marine traffic. A trailhead is located at the foot of North Chesapeake City's Lock Street, adjacent to the town ferry dock. 
2. Stroll the historic streets
This walkable town boasts three bed and breakfasts, several restaurants, attractive Victorian-era homes, art galleries, and plenty of gift shops. During the current pandemic, the shops and restaurants maintain local and state social distancing and mask requirements. Call ahead for details and current restrictions.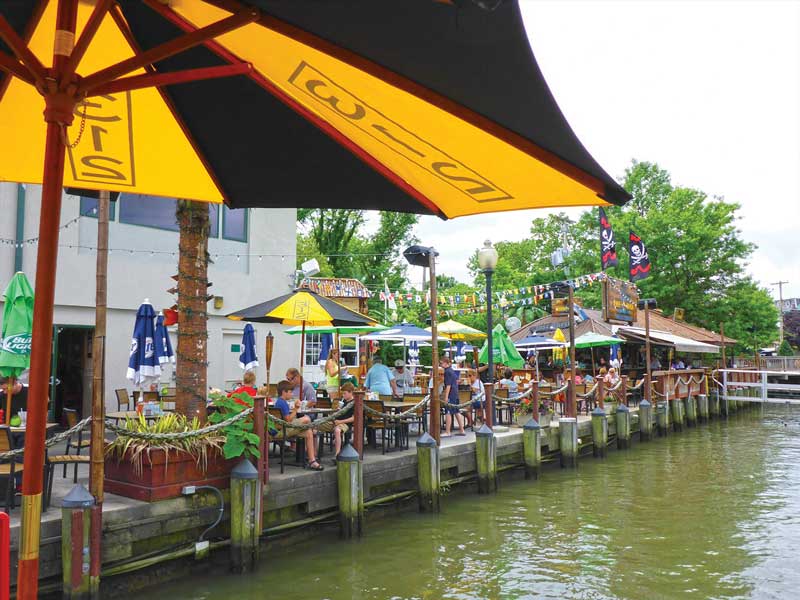 3. Go boating
Should you arrive by boat, free slips are available at the city dock, and transient docking can be found at both the Chesapeake Inn Restaurant and Marina and Schaefer's Restaurant and Canal Bar. A protected basin with anchorage is available, and in the summer months you'll find that just north of the Chesapeake Inn (which also has a tiki bar) is a popular spot for weekend raftups. During the boating season, the area offers a ferry service and two water tour businesses: Chesapeake City Water Tours and M/V Bay Breeze Boat Tours.
4. Traverse (or just learn about) the Canal
The C and D Canal is officially 19.1 miles in length, is the busiest canal in the U.S. (and the third most used canal in the world), and has currents that can run up to five knots. If you traverse it by recreational boat, be careful of big boats, ships, barges, freighters, tankers, and other vessels with limited maneuverability. Commercial vessels have the right of way. Buoys and navigational markers are red, right, returning in the approaches to both the eastern and western entrances and reversing at Chesapeake City.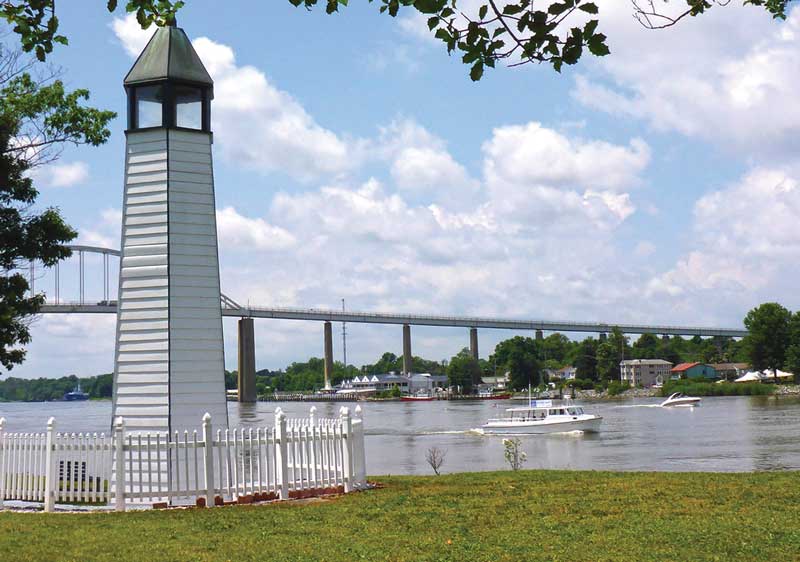 5. Enjoy the winter lights
During a typical year, Chesapeake City's WinterFest runs through most of December and brings Clydesdale carriage rides, Santa's workshop, a Victorian Tea, and a candlelight tour. Let's hope that we see a Covid-free return in December of 2021. Look for the area's Winter Lights-Cecil Nights promotion that will light up local Cecil county towns in January and February. Learn more as details are made available at seececil.org.
6. Drive through Foxcatcher Covered Bridge
If you are game for a 30-minute drive north, you'll find located in the Fairhill Natural Resource Management Area (FNRMA), the historic, red covered Foxcatcher Bridge, which spans 80 feet across the Big Elk Creek. It sits on land that was previously used for horseback riding and fox chasing when it was part of the DuPont family estate. FNRMA also has opportunities for fishing and hunting and 80 miles of nature trails for hiking, biking, and horseback riding. 
7. Visit Elk Neck State Park
The beautiful Elk Neck State Park is also about a 30-minute drive from Chesapeake City. It sits on a peninsula formed by the Chesapeake Bay on the west and the Elk River on the east. With sandy beaches and white clay cliffs, the park, which opened in the 1940s, offers visitors camping, swimming, fishing, boating, and hiking. It also offers a Visitor's Center, which currently requires reservations due to Covid restrictions.