If you're dreaming of getting away from the hustle and bustle to a quiet, Chesapeake Bay community that caters to the interests of boaters and anglers, take a drive or boat ride to Chesapeake Beach, MD (once life returns to normal on the Chesapeake Bay and social distancing restrictions are lifted).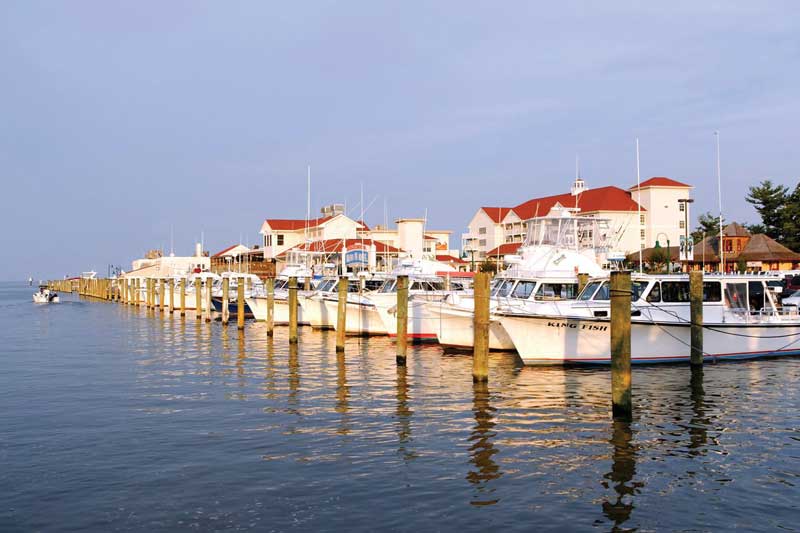 Located about 30 miles south of Annapolis, and just about an hour's drive from Baltimore or Washington, DC, Chesapeake Beach is a picturesque waterfront town in northern Calvert County, with a year-round population of about 6000 residents.
The town dates back to the late 1800s, when it was built as a resort community for residents of DC and Baltimore. Those coming from DC would arrive by rail, while visitors from Baltimore would often come down the Bay on passenger steamers.
For a few decades Chesapeake Beach was a popular destination, but the town was hit hard by the Depression, and its troubles were compounded by the increasing number of families with cars and the resulting ability to travel without the constraints of the railway or passenger boats. Although railway service stopped in 1935, the town has retained its weekend-getaway vibe.
1. Chesapeake Beach Railway Museum
In 1979 the old railway station was turned into a museum. Although it is closed for renovations through November, programming continues. A special Heritage Tour and Family Fun Day will be held the weekend of May 16 and 17. The museum is listed on the National Register of Historic Places, and regular programming includes family events and multiple permanent and special exhibits. For details on the impact of the renovations, call (410) 257-3892. Learn more at chesapeakebeachrailwaymuseum.com.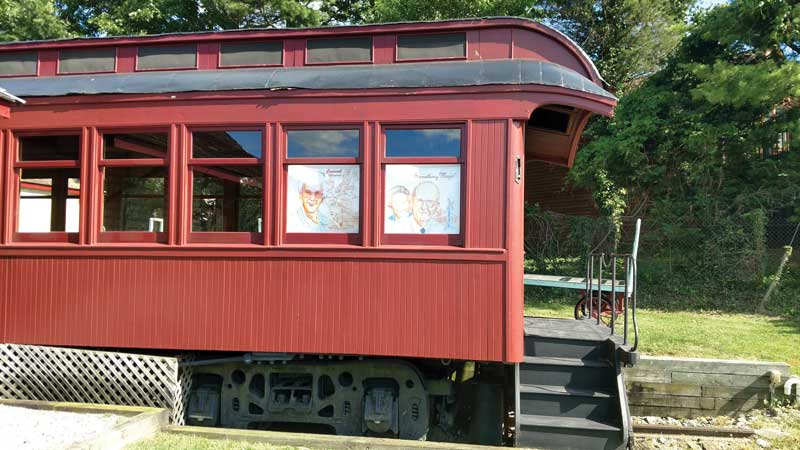 2. Rod 'N' Reel Resort
The Rod 'N' Reel Resort has everything you need for a relaxing weekend by the Bay. The hotel offers waterfront rooms, a spa, multiple dining venues, and gaming. Corporate events and other special events, such as wedding parties, can easily be accomodated. For boaters, the resort has two marinas (guests may use full resort privileges) and offers the largest charter fleet on the Bay, with 20 total boats and the ability to accommodate groups up to 35 people. Attention, anglers: a Fishing Fest will take place on Saturday, April 25 from 8 a.m. to 3 p.m. Attendees may meet the charter fishing captains, get expert fishing advice, and more. Other on-water fun includes rentals of jet skis and kayaks, which will reopen in May, and sailboat charters available through Chesapeake Windsail Cruises. 
3. Bayfront Park
This centrally located park in Chesapeake Beach is small but is well known as a good place to search for shark's teeth and other marine life fossils. From the parking area, a quarter-mile trail leads to the shoreline, which is only accessible at low tide. There are large cliffs, and the water comes up to them at high tide. Several areas of the park have signage posted restricting access due to the dangers of the ever-changing and unstable cliffs. On January 1, just south of the park, a cliff collapse occurred, reminding residents and visitors alike that the landmass is subject to collapse without warning. Adhere to the posted restrictions.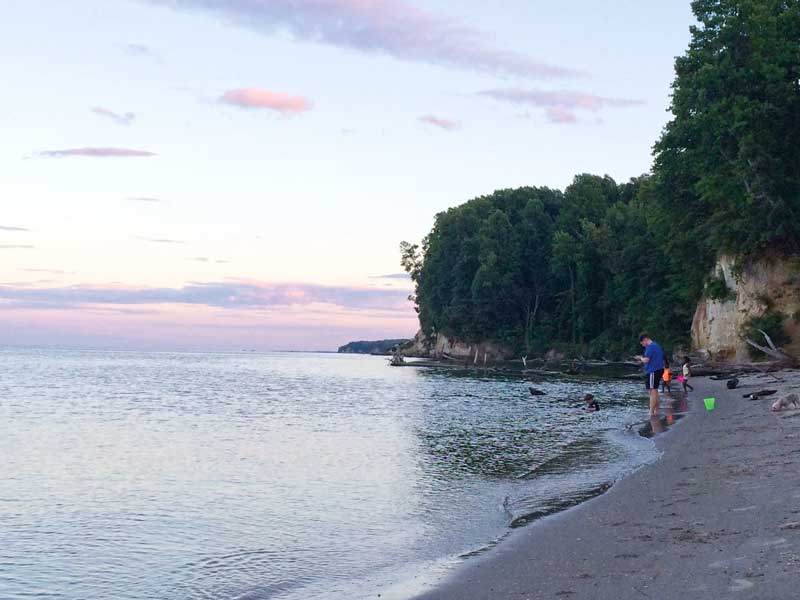 4. Chesapeake Beach Waterpark
If you've got kids with you, don't miss the Chesapeake Beach Waterpark. With eight slides, fountains, a waterfall, and more, this place is perfect for young families. Food and beverages are available for purchase.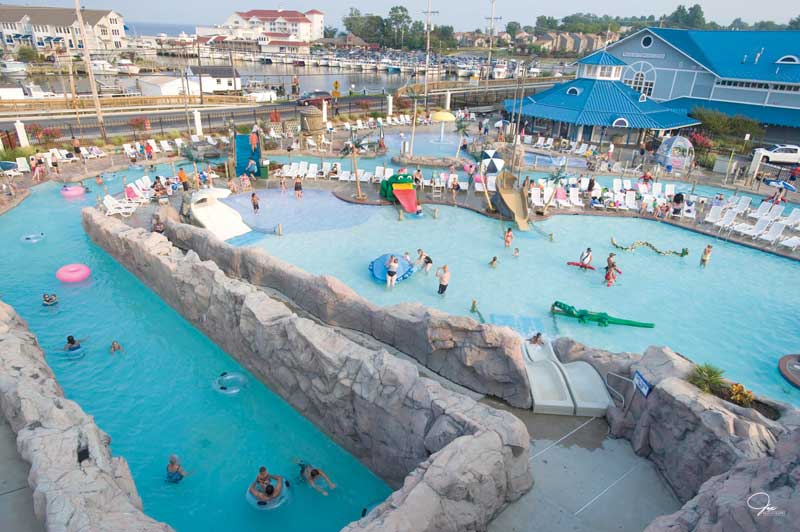 5. Town of North Beach
If you're looking to hang out on the beach, don't be fooled by Chesapeake Beach's moniker. Head about a mile north to the town of North Beach, which offers a beach (be prepared for a small fee for non-residents), boardwalk, antique shops, and wetlands. Bikes, paddleboards, chairs, and kayaks are available to rent. Visitors may learn more about the history of this and other local Bay-front towns at the Bayside History Museum. 
6. Local Seafood Spots
When you're in this area, don't miss the opportunity to feast on some of the finest, freshest seafood the Bay has to offer. Here are a few local favorites:
For more information, visit the Town of Chesapeake Beach.