UPDATE: Nominations for the 2018 PropTalk Volunteer of the Year are due January 15. Readers may nominate one person each; all you have to do is tell us what this person has done for the community in 2018 and why he or she deserves special recognition. Email [email protected] to place your nomination.
At the end of last year, we put out a request to readers for our annual Volunteer of the Year nominations, and they answered with Sam Weaver. Apart from all of the work he does for Back River Restoration Committee (BRRC), Weaver is also involved with numerous other organizations, including Weaver's Marine Service, Riverside Yacht Club, Baltimore Yacht Club, Chesapeake Commodore's Club, Marine Trades Association of Baltimore County, Coastal Conservation Association, Essex/Middle River Civic Council, Baltimore County Business Association, Chesapeake Gateway Chamber of Commerce, Eastern Baltimore County Task Force, Hart Miller Island Oversight Committee, BSA Venturing Crew 726, BSA Sea Scout Ship 7117, and the Heritage Society of Essex.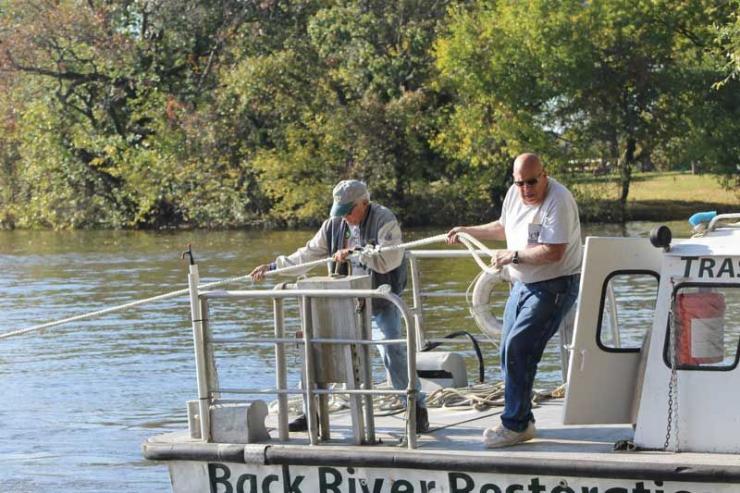 We recently chatted with Sam about the nonprofit BRRC and its work to clean up what might be one of the most polluted rivers in Maryland.
How did you get involved with volunteering?
Sam: BRRC was first started in 2007 by Herb Ulrich, who lives on Back River and had made a promise to his mother to one day clean up the river. I also grew up on Back River and spent most of my life cleaning up the water around our family marina, and then started helping out with BRRC cleanups sometime around 2010. I went on to become a board member and became president in November, 2014.
When was the trash boom installed?
The trash boom was installed in 2010 by Baltimore County as a pilot program and initially managed by another contractor. BRRC began negotiating with Baltimore County to take over and did so in 2011. BRRC receives a grant to maintain and remove the debris from the water captured in the boom. The boom is 900 feet long, and we have stopped over three million pounds of trash from going into the Chesapeake Bay; this figure comes from actual scale receipts from Baltimore County.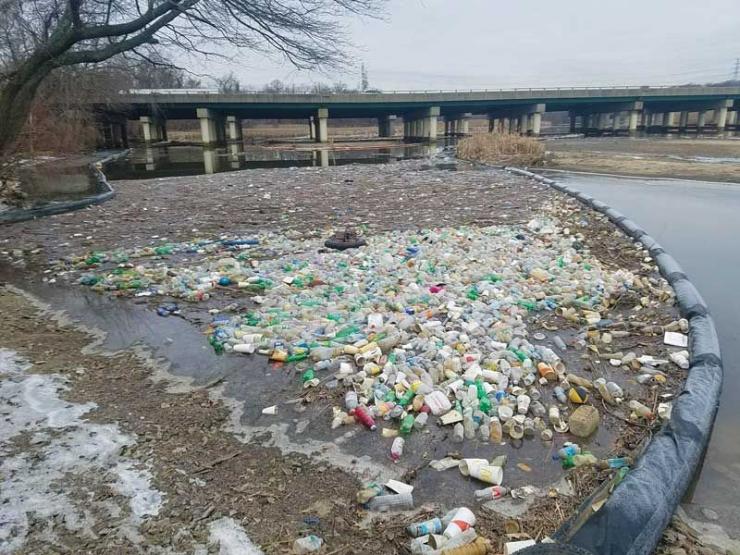 What's the best way for people to get involved?
The best way for people to get involved is to follow BRRC on Facebook or our website, savebackriver.org. Participating in cleanups is a great way to get involved and makes you realize the issues with trash and dumping; it also makes you feel good about yourself, in that you have made a difference in the world we live in. There are many ways to participate in our cleanups, from actually being in the trenches picking up trash to signing people in, handing out trash bags or gloves, directing people, or grilling up some hot dogs for our volunteers. We have volunteers of all ages and abilities and appreciate what each can do to help. We do always appreciate donations also, of which all funds go to cleaning up Back River and the Chesapeake Bay.
What motivates you?
My dad and his brother started in the boat business (Weaver Brothers Boatyard) in 1945. I was born here at the marina and have spent my entire life working on the water. I would really like to see Back River cleaned up; my biggest concern is for the future. What do our kids and our kids' kids have to look forward to if things don't change for the better? They will be swimming in a toilet if people don't change their habits and clean up our waterways.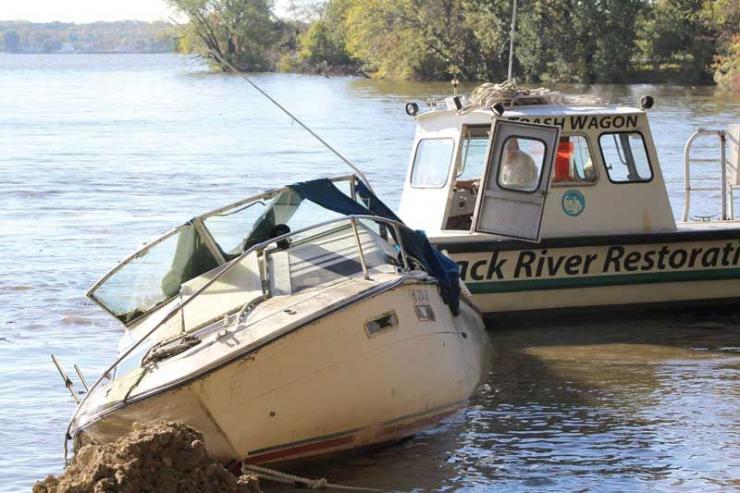 Upcoming Events with BRRC
April 14: Grays Road Cleanup - 9 a.m. to 1 p.m. 2500 Grays Road, Dundalk, MD. Volunteers needed to pick up the trash that is running in the storm drain ditches down this mile long stretch of road. Trash bags, gloves, pickers, buckets, and refreshments provided. Please wear sturdy, closed toe shoes or boots and appropriate clothing for a cleanup. All ages welcome. Key Brewing Co. will be grilling hot dogs and burgers for lunch for volunteers. June 3: BRRC Rockin' on the River Concert - 11 a.m. to 6 p.m. at Conrad's Ruth Villa, Middle River, MD. A great day on the water with great bands: Kanye Twitty, New Romance, Red Dirt Revolution, Damn Connelly's, and Awaken. If you would like to purchase tickets, call Sam Weaver at (410) 365-8560. This event sells out every year and you cannot buy tickets online! Proceeds go to clean up and restore Back River and the Chesapeake Bay, and other local charities.