Many Chesapeake Bay boaters are wondering about safe boating practices during the pandemic. In most areas, the water is open; however, it's more important than ever that boaters are responsible to limit unnecessary risk not only to themselves, but to other boaters, law enforcement, and first responders.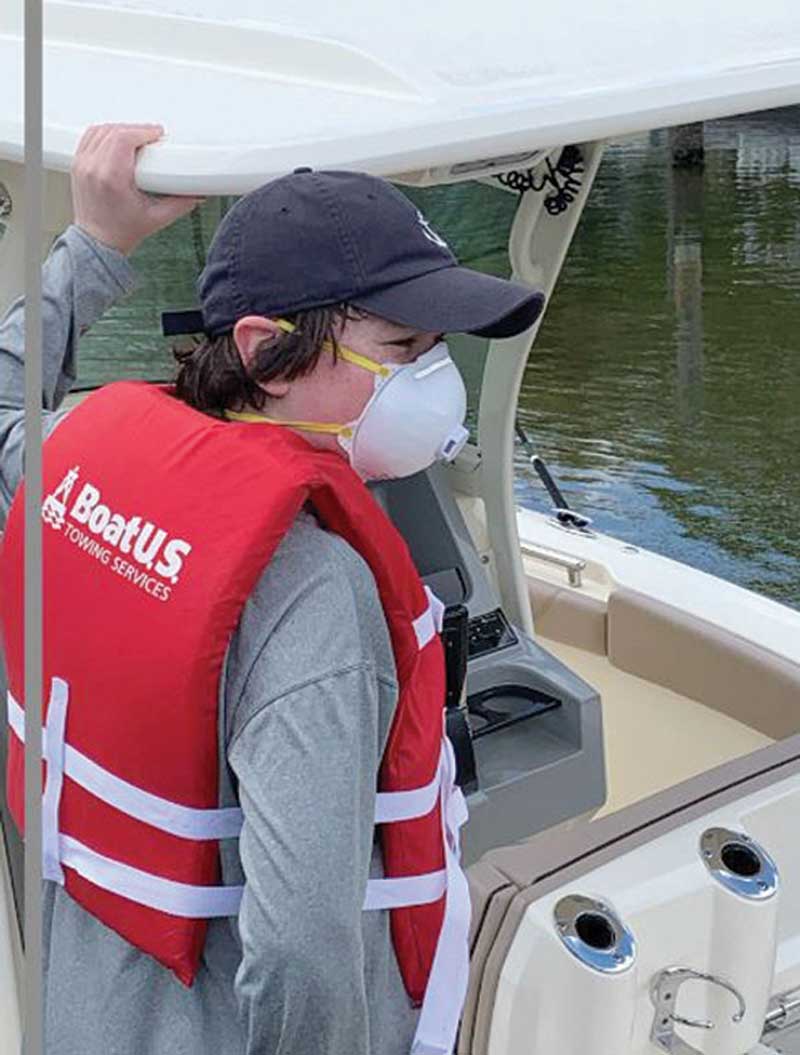 The Safe Boating Campaign, led by the National Safe Boating Council, offers these tips for practicing social distancing and safety while boating:
Follow state and local guidance from public health officials, marine law enforcement agencies, department of natural resources, and park services. 
Stay in your local community.
Limit the people aboard your boat to people in your immediate household. 
File a float plan. Make sure a loved one or friend knows the details of your trip in the event of an emergency.
Stay at least six feet away from other people who do not live in your house.
Maintain safe distance at the fuel dock or loading up at the marina.
Wash hands frequently or use a hand sanitizer, such as after touching a marina gate or fuel pump.
Don't raft up to other boaters or pull up onto a beach next to someone else as it could put you in close proximity to others.
Go right from your house to the boat and back so that you don't have unnecessary contact with anyone.
Carry all required boating safety equipment such as flares, navigation light, a horn or whistle, and a first aid kit.
Pack food, water and other things you may need for the entire day, as restaurants and marina stores may not be open.
Be sure to have at least two communication devices that work when wet, such as satellite phones, emergency position indicating radio beacons (EPIRB), VHF radios, and personal locator beacons (PLB). Cell phones are not reliable in an emergency situation.
Don't go boating if someone in your household is sick.
Don't drink alcohol while boating. Always have a designated driver.
For additional boating resources and tips, visit safeboatingcampaign.com. 
A tip from BoatUS Foundation
Your life jacket will save you. If there was one action a boater could easily take to dramatically increase safety aboard, it's wearing his/her lifejacket more often. According to U.S. Coast Guard statistics, approximately 84 percent of those who drowned were not wearing one. 
"The best life jacket is the one your will wear," says BoatUS Foundation president Chris Edmonston. "Inflatable lifejackets are light, comfortable, keep you cool on a hot day, and are easily worn because you forget you are wearing one." Boaters also need to have a properly sized U.S. Coast Guard-approved lifejacket for every person aboard, and may borrow a child's lifejacket for free at over 575 BoatUS Life Jacket Loaner Program sites.