Our staff members are big fans of First Day Hikes, part of a nationwide initiative led by America's State Parks to encourage people to get outdoors. On New Year's Day, hundreds of free, guided hikes will be organized in all 50 states.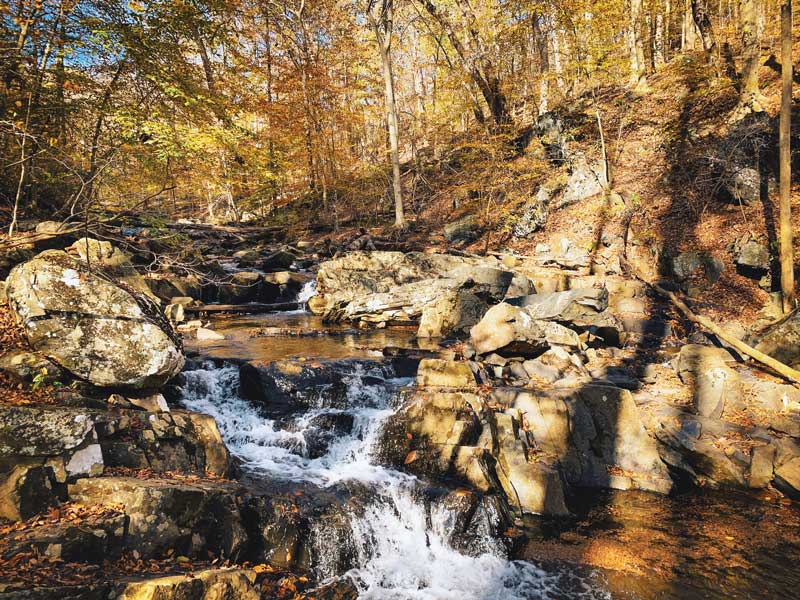 Maryland
This year, the Maryland Park Service will offer self-guided hike opportunities across the state from January 1-3, 2021. As always, Maryland's state parks, state forests, and wildlife management areas will be open for trekking hundreds of miles of trails. However, due to the pandemic and physical distancing guidance, hikes will be self-guided and park staff will not be leading the hikes this year.
"First Day Hikes are a wonderful tradition; they start the year off on the right foot with fresh air, exercise, and the appreciation and enjoyment of Maryland's beautiful state parks and public lands," said Lt. Governor Rutherford. "With all the challenges of the past year, participating in a socially-distant, self-guided First Day Hike and enjoying quality time outdoors is the perfect way to welcome 2021."
All hikers should follow Maryland State Parks' guidelines for outdoor exercise and recreation to slow the spread of Covid-19, including keeping a six-foot distance from anyone outside their household and wearing a face covering when in close proximity to others and when indoors. Anyone who is sick or has been sick over the past two weeks should stay home to recuperate. 
After their visit, hikers are asked to complete an online survey to track their hikes and how many miles they covered.​
Virginia
All 39 Virginia state parks will offer First Day Hikes. In addition to the scheduled guided hikes, feel free to create your own experience. General maps are available on the website, and more detailed maps are available on the Virginia State Parks app and can be cached in advance so you can use them even when you don't have a cell signal. Participate in this year's New Year Challenge and photo contest by completing a hike before midnight on January 1. Sign up by December 31 to be eligible, then take a photo on January 1 at one of the Virginia state parks and upload the photo to the contest site before 11:59 p.m. on January 1. Visit dcr.virginia.gov/state-parks/find-a-park to find a park near you.