Following a reader nomination period over the fall, the PropTalk staff voted Craig Ligibel as its volunteer of the year 2022 for his "Hands Across the Transom" effort at the U.S. Powerboat and Sailboat Shows to raise funds for hurricane relief following the devastation wrought by Ian.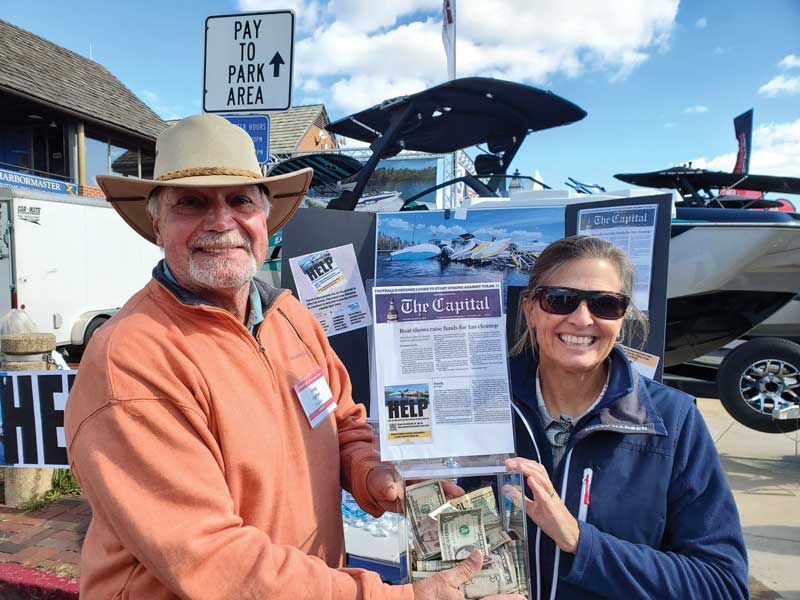 "I am humbled by the honor," says Ligibel, who is a regular contributor to PropTalk and SpinSheet as well as an active boater and volunteer in our waterfront community. 
"I used to live a half mile from where Ian made landfall. I know the waters and the people. Pictures of the devastation can't begin to convey the feeling of utter hopelessness after a hurricane takes everything you have. Many thanks to the thousands of boat show attendees who dug deep to donate to Hurricane Ian relief."
Not only was the fundraiser Ligibel's idea, but he led the charge in collecting funds at the show gates. 
"It was hard work greeting thousands of attendees with my pitch," he says. "Most people stopped to listen. Many gave generously. Raising $60,000 in 10 days with a very narrow window of preparation was a minor miracle. Our partner charities raised that much and more. I was very satisfied with the campaign. A lot of people helped me along the way."
He thanks the Annapolis Boat Shows for their help and says, "This marks the second time I have enlisted hurricane relief from boat show attendees. Each time, they have answered the call and made a difference by bringing hope to thousands."
What drives Ligibel's volunteerism? "Giving back is part of my DNA," he says. "I'm always looking for ways to multiply my creative instincts by energizing others… My reward paid out many times over by the outpouring of thanks from the people we helped."
As words of encouragement for boaters seeking to find meaningful volunteer work, Ligibel says, "Anybody contemplating an effort like this needs a worthy cause and a great team."