What exactly are poker runs? Well, contrary to popular opinion, a poker run is a game of chance and not a race. Speed has no bearing; boaters proceed to five different locations to pick up a card in a sealed envelope, and only the best card hand declares the winner. The envelopes must remain sealed until the awards presentation. At many poker runs, fun activities are often planned at each of the five card stops with ways to get the whole family involved.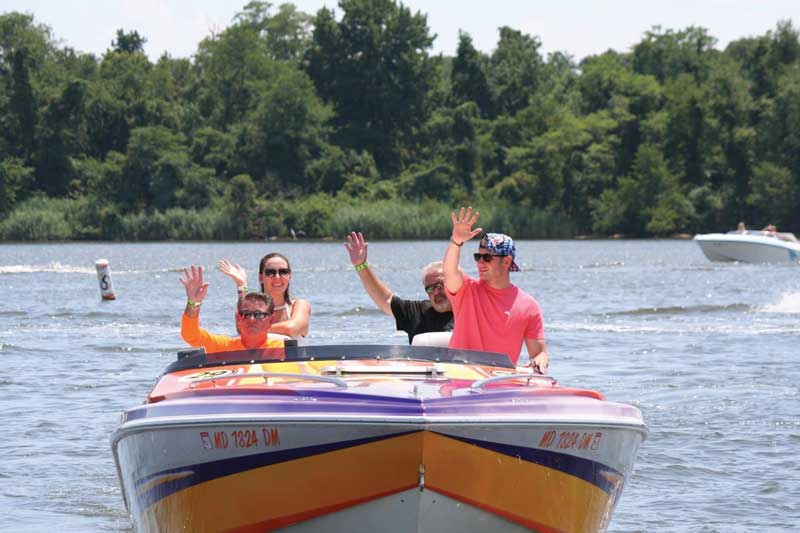 With any reputable poker run event, safety is always the number one concern, so captains are strictly prohibited from consuming alcoholic beverages while the run is underway.
We recently caught up with Jimmy Jernigan who has served as a board of director for the Chesapeake Bay Power Boat Association (CBPBA) for the past 10 years and organizes many of the group's fun runs and poker runs. 
Jernigan says, "About 50 percent of our members' boats are 'go-fast boats,' or center consoles with outboards and the like, and the other half are cruisers like Sea Rays. We do more overall boating events than poker runs. We're strictly a boating club, so you don't need a 'go-fast boat' to get involved.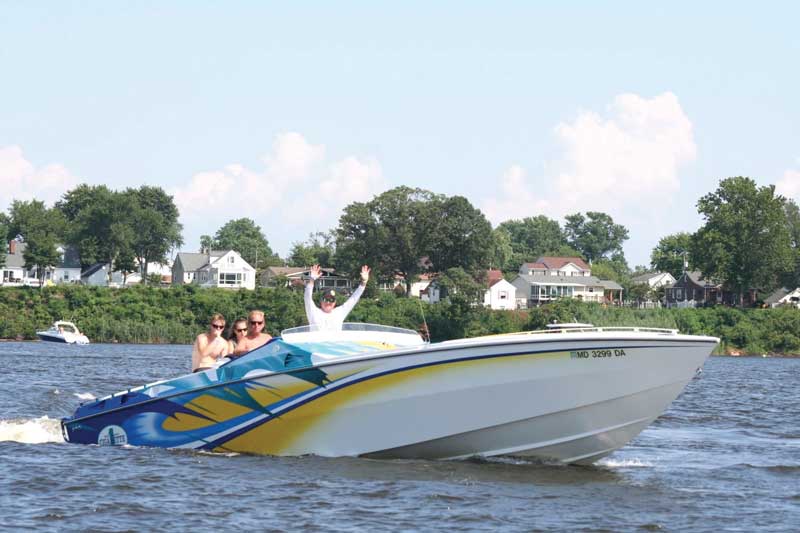 Jernigan continues: "We usually cruise at 30 to 35 mph. We don't cruise at 100 mph. Some cruisers even decide to skip a stop if it's too far away for them." And that is okay because for many boaters, these runs are not about competition; it's all about having fun on the water with family and friends. And the CBPBA makes an effort to schedule different poker runs around the Chesapeake. If one run is south of the Bay Bridge, the next will be north of the bridge.
However, due to the ongoing coronavirus pandemic, Jernigan says the name of the game these days is adaptability. The group had to cancel its upcoming Rockin' the Harbor Poker Run slated for June, but that just means that more fun runs are planned for the summer. During a recent fun run Jernigan says, "We had so much fun! We went to a dock bar and got takeout served to us right on our boats. It was great, all of us just enjoying being on our own boats, social distancing."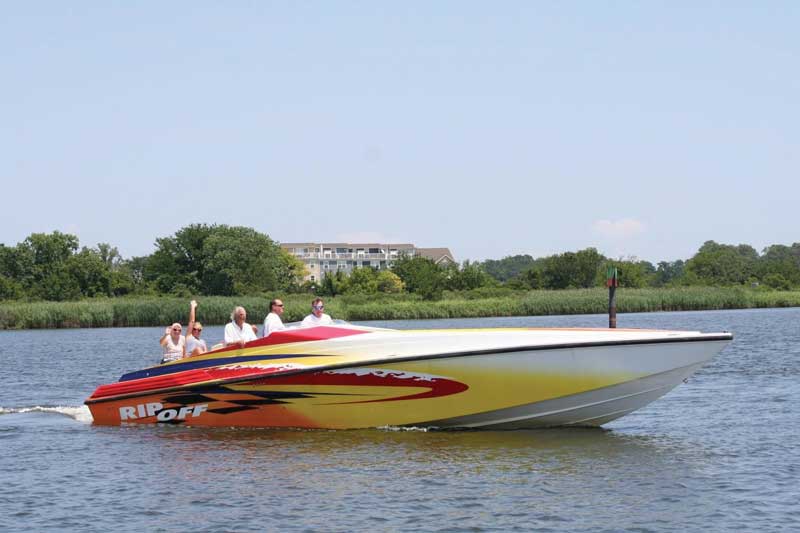 Favorite thing about fun runs and poker runs? "Socializing," says Jernigan. "Ours is a club where everyone has the same interest. My friends are all boat club people. If you have a problem with your boat, there's always someone who can help you. And everybody brings their kids. I make every event kid friendly."
If you would like to learn more about the CBPBA and their upcoming events, visit cbpba.com or their page on Facebook. 
One of the big poker runs scheduled for the Chesapeake Bay later this summer is the Rock the Bay Poker Run, organized by Poker Runs America and currently scheduled for August 1-2 out of North East, MD. Be sure to check pokerrunsamerica.com for updates.