Attempting to plan your first powercat charter vacation can seem like a daunting process. But it doesn't have to be. We recently caught up with Ian Pederson at The Moorings who lent some insight.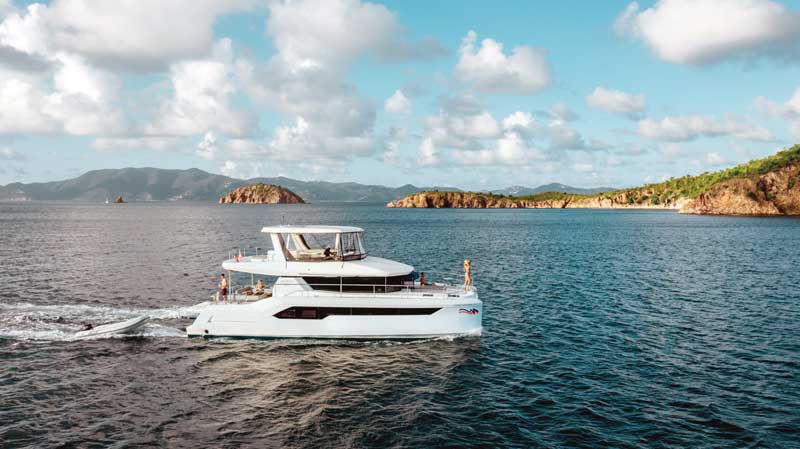 The Boating Resume
The first thing any would-be charterer must do, if hoping to book with The Moorings, is fill out a resume of boating experience at moorings.com. The power yacht resume will ask such things as: Do you currently own a power yacht? How many years have you been skippering power yachts? And it will also ask you to specify which power qualifications you hold (ex. 100-ton license) and which systems you have experience with (GPS/chart plotter, anchoring a boat overnight, picking up a mooring buoy, docking a vessel less than or more than 35 feet, etc.).
Upon completion of the resume, Pederson says, "Guests will receive immediate feedback on their qualification level with us (beginner, intermediate, or expert), and which yachts they are qualified to charter within our fleet, i.e., only up to 40 feet in length or if they are qualified to captain our larger power yachts up to 53 feet in length." For our readers who are both sailors and powerboaters The Moorings also offers sailing charters and has a separate resume of sailing experience interested boaters must fill out to determine if they are qualified to charter larger sailing catamarans or only monohulls. 
If you fall under a certain experience threshold, you will be required to hire a Moorings skipper to captain the yacht for the duration of your charter.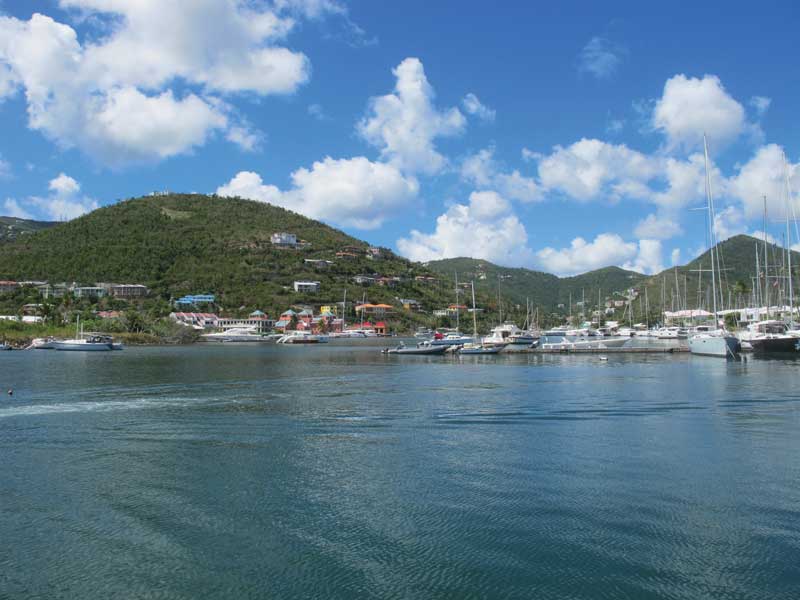 Best Place To Charter for Beginners
Pederson went on to explain how some destinations are classified as "expert-only destinations" while others are open to everyone. He says, "For someone with the requisite boating experience but who has never chartered before, we always recommend the British Virgin Islands (BVI). This is the most user-friendly charter destination due to minimal tides, ready availability of mooring balls as opposed to anchoring, abundance of support in the way of marinas, restaurants, and grocery stores throughout the area, and minimal reefs or shallow areas to worry about throughout your stay. It makes for the ideal charter experience and the perfect starting point to then branch out to other destinations later." 
Other popular charter locations include the U.S. Virgin Islands, the Bahamas, and the Mediterranean.
When To Go
According to Pederson, "The best seasons to charter vary widely depending on the region of the world you wish to visit. In the Mediterranean, for example, the peak season is in the summer months of July, August, and September. By contrast, that time is hurricane season in the Caribbean and is considered low season, where you can generally find lower pricing. Peak season in the Caribbean is generally the winter and spring months, from roughly December through April, although the destinations generally operate year-round.
"The summer months after spring break but before hurricane season used be known as a 'shoulder season' where it could be a bit less crowded and some discounts could be found, but most destinations are now very busy throughout the summer as well, since the majority of charter vessels offer generator-powered air conditioning, which is a relatively new development over the past five to 10 years or so."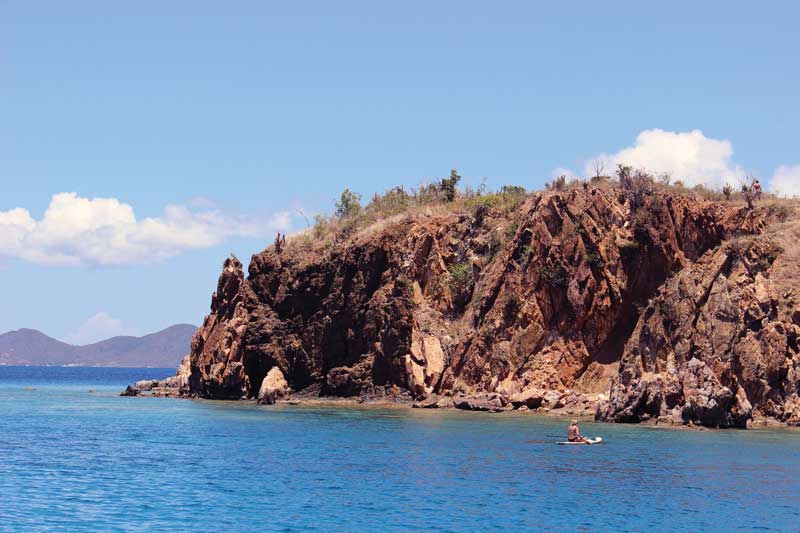 Planning an Itinerary
Most charter companies, including The Moorings, have charter guides by location with sample seven-day itineraries, cruising conditions, a guide to the charter base (accommodations and dining nearby, the closest bank and post office, where to provision…) and more. The Moorings website also has travel advisories and any Covid-19 travel restrictions posted by location. 
Cost
Many people probably wonder whether they can afford a charter vacation when in actuality, the "per person" cost is usually at or below the cost of a resort vacation or ocean cruise, without the crowds. Companies should be able to give you a cost quote based on your intended destination, date of departure, number of nights, and number of passengers. 
---
Power or Sail? PropTalk Tips for Choosing the Right Charter Boat
When it's time to take a charter vacation, "sail or power" is a common dilemma. If you've gathered a group of vacationers for a potential charter, here are some considerations to help you decide which boat type is best for you:
1. Both have engines. Sounds silly to say it, but it's true. If you don't feel like raising your sails on a sailboat or if it seems windier or wavier than your comfort zone allows, you can always choose to keep the sails down and turn the engine on. Even experienced sailors do that sometimes, especially on a catamaran headed to a fun beach bar. For some boaters, knowing they could sail if they wanted to do so is reason to charter a sailboat.
2. How many of your crew sail? If you only have one sailor in the group, it might be a "working vacation" for them more than a relaxing one, so choosing a powerboat may be better. If you have a few sailors in the group, you could go with a sailing vessel. Your crew will have more hands to help, giving them time to teach the non-sailors how to sail. Chartering a sailing catamaran is a good bet for a "mixed boating" group, as it is a stable, spacious platform much like a powercat.
3. What are your vacation goals? Some people just want to drop anchor in a pretty place, explore beaches, or snorkel. If those are your goals, you may do so in any type of charter vessel. If you want to visit seven fun beach bars in seven days, you may do that in any type of vessel. If you want to get to your beaches, anchorages, or beach bars faster and/or on a schedule, go with a powerboat.
4. Learn new skills. All the top charter companies offer captained charters and/or ones with a sailing teaching component. If your crew consists of non-sailors who are eager to learn, find a learning vacation on a sailboat in a beautiful place.
5. Ask the charter company. Whether by phone or email or at a boat show, ask professionals at the charter companies what they think. They know the conditions at their destinations, and which are best for power or sail. They will be happy to make recommendations based on your crew's knowledge and charter goals.
For more information about The Moorings, including destinations and yachts available for charter, visit moorings.com. For more destination highlights and chartering tips, check out PropTalk's chartering page. If you have an amazing charter vacation experience you'd like to share, tell us about it by emailing [email protected].