Oasis Marinas, a privately-held marina management company based out of Baltimore, MD, has been selected to oversee marina operations along the mile-long Wharf neighborhood in Washington, DC, as well as Annapolis Town Dock in Ego Alley.
The Wharf
Officials at Hoffman-Madison Waterfront (HMW) announced on June 25 that it has awarded Oasis Marinas with the management of all marina operations along the entire mile-long Wharf neighborhood. The contract, which went to RFP in the Spring of 2018, includes the operation and management of:
Market Docks – transient and commercial seasonal boating slips in a secure marina adjacent to the historic Municipal Fish Market.
Wharf Cove – public floating docks along Wharf Street and Transit Pier for daily docking and special event access.
Washington Channel Moorings – private mooring balls adjacent East Potomac Park with pumpout service and dinghy dock.
Wharf Marina – the new 200+ slip mixed-use marina currently under construction, which includes liveaboards, commercial, transient, and megayacht slips.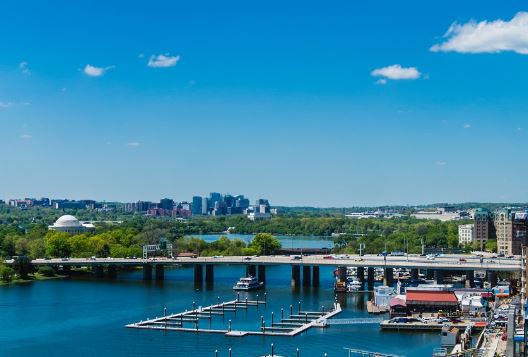 "This is a huge honor," said Dan Cowens, Founder and CEO, Oasis Marinas. "We have a great deal of respect for The Wharf's development team and the vibrant community that they have created along the waterfront. At Oasis Marinas, we combine maritime expertise with hospitality experience to create a safe, fun, and welcoming environment for guests. We look forward to working side-by-side with The Wharf as they re-establish Washington, D.C. as a bustling waterfront city and premier destination for boaters."
The Wharf is a $2.5 billion, world-class, mixed-use waterfront development centrally located on the Potomac River, along the historic Washington Channel. Situated along the District of Columbia's Southwest Waterfront and adjacent to the National Mall, The Wharf stretches across almost one mile of waterfront on 24 acres of land and more than 50 acres of water from the Municipal Fish Market to Fort McNair.
"We are thrilled to work with Oasis Marina in offering our visitors and maritime enthusiasts with not only world-class facilities but the best in dock management and services from the Oasis team," said Monty Hoffman, Founder and CEO of PN Hoffman. "This partnership allows us to further our waterfront offerings and accommodations as we make D.C. a true waterfront destination for all, from small vessels to luxury yachts."
"From the beginning, we envisioned The Wharf as a world class waterfront destination for residents and visitors to Washington, D.C. With the guidance and experience of Oasis, The Wharf's marina will benefit from one of the most attentive and innovative maritime service operators to deliver high touch marine experience to the Nation's Capital," stated Amer Hammour, Chairman of Madison Marquette.
The first phase of The Wharf was completed in Fall of 2017 and opened to the public on October 12. Further development is underway and, when complete, The Wharf will feature more than three million square feet of residential, office, hotel, retail, cultural, and public uses including waterfront parks, promenades, piers and docks.
Annapolis Town Dock
In early July, Oasis Marinas announced that the firm had been awarded the management contract for Annapolis Town Dock in Ego Alley. The company officially took over the management of the Annapolis Town Dock in late June and has since opened it up for online bookings, making advanced dockage reservations in Ego Alley available to boaters for the first time ever.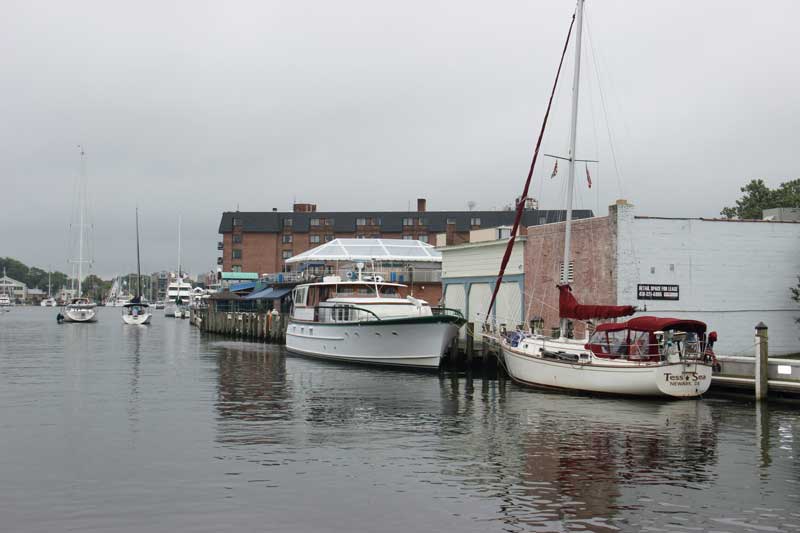 "The Annapolis Town Dock is officially open for business and we couldn't be more excited to offer a new way to dock downtown," said Dan Cowens, Founder, Oasis Marinas. "Anyone who visits Annapolis by boat knows how frustrating it can be to secure dockage in Ego Alley which, historically, has been offered on a first come, first serve basis. We are proud to bring online dockage reservations to Ego Alley for the first time in the city's history."
The Annapolis Town Dock is a 225-foot strip of alongside dockage on the left side of Ego Alley when entering the channel. Formerly known as Fawcett's, the Annapolis Town Dock is positioned in front of brand-new office space and a (soon to be announced) waterfront restaurant. As part of its management agreement with Annapolis Town Dock, Oasis Marinas will be responsible for day-to-day dockage and marina management activities, facility maintenance, marketing activities, and more.