North Point Yacht Sales is expanding their boat brand presence with the addition of Tiara Yachts and Tiara SPORT, and is newly named the authorized dealership for Tiara Yachts and Tiara SPORT for the Chesapeake Bay region.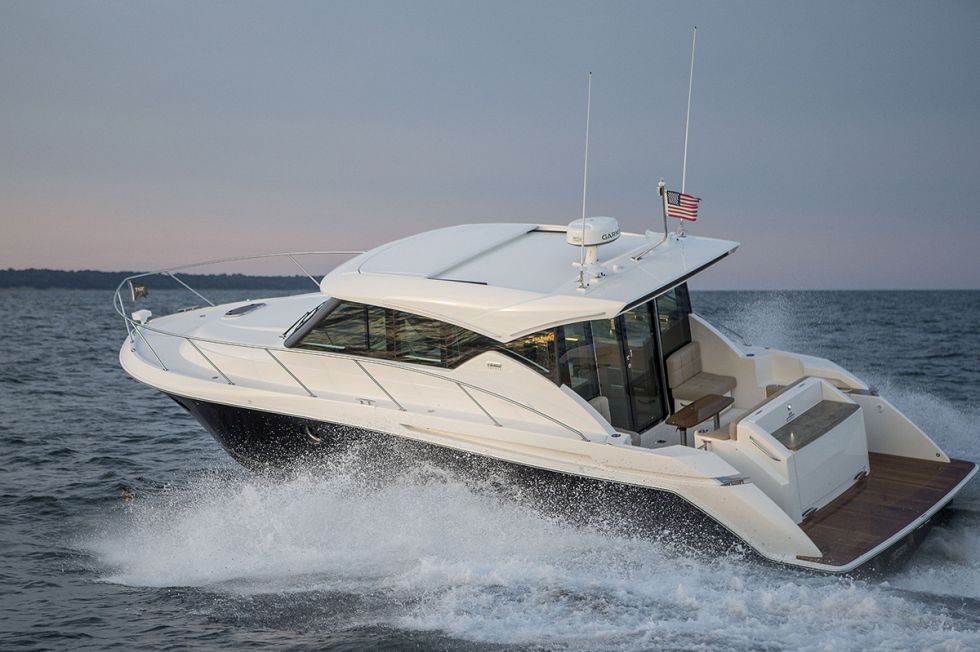 "We are expanding our presence on the Chesapeake Bay to provide the Best of the Best. We feel that Tiara Yachts and Tiara SPORT round out our power offering to better serve the boaters of the Chesapeake Bay," said Ken Comerford, owner of North Point Yacht Sales. 
Tiara Yachts and Tiara SPORT are mid-sized luxury yachts, with sizes ranging from 31 to 53 feet, ideal for boating in this region. These sophisticated cruising and fishing vessels are known for combining a particularly smooth and dry ride, high-performance, and technical advancements with contemporary styling, custom features and layouts. Tiara Yachts and Tiara SPORT, both S2 Yacht subsidiaries, are designed and manufactured in the U.S.A. 
The Tiara Yachts line includes power yachts in the Tiara Series, Flybridge Series, and Coupe Series. Tiara Yachts are serious performers, boasting fuel-efficient hull designs with ample horsepower from Cummins, CAT, or Volvo Penta inboard engines. The classic, timeless styling of current models have built on their American heritage of nearly 60 years. All Tiara Yachts are cruising ready, with maneuverability perfect for creek cruising and easy docking. The Tiara 39 Series and Tiara 43 Series are also perfect for offshore fishing. Abundant and adjustable seating, social zones, and comfortable cabins create a friendly cruise for guests and family. 
The Tiara SPORT model lineup features outboard powered Tiara products. These luxury sport yachts are specifically designed and engineered for outboard engines. With power by triple Yamaha 300s or 350s, the boats boast performance, power and sleek styling. The Tiara SPORT combines sophistication while meeting the demands of day yachting inherent to the Chesapeake Bay region. The yachts are incredibly functional and features include luxury lounging via convertible sun pad, elegant cabin and aft cockpit areas, multiple social zones, forward bow seating, walk-around capabilities, watercraft/toy storage, bridge and lounge seats with multiple entries, and island style outdoor galley.
The Tiara SPORT 38 LS will soon be in stock and available at the North Point Yacht Sales office in Annapolis, Maryland, located in the Bert Jabin Yacht Yard. 
The following models are available at the North Point Yacht Sales offices in Annapolis and Portsmouth: Tiara 39 Coupe, Tiara 4300 Open, and Tiara 44 Coupe. The Tiara SPORT 38 LS will arrive in a few weeks. For more information, please call 410-280-2038.