Reedville Fishermen's Museum in Reeedville, VA, began the New Year on a positive note with Liz Buxton assuming the role of executive director.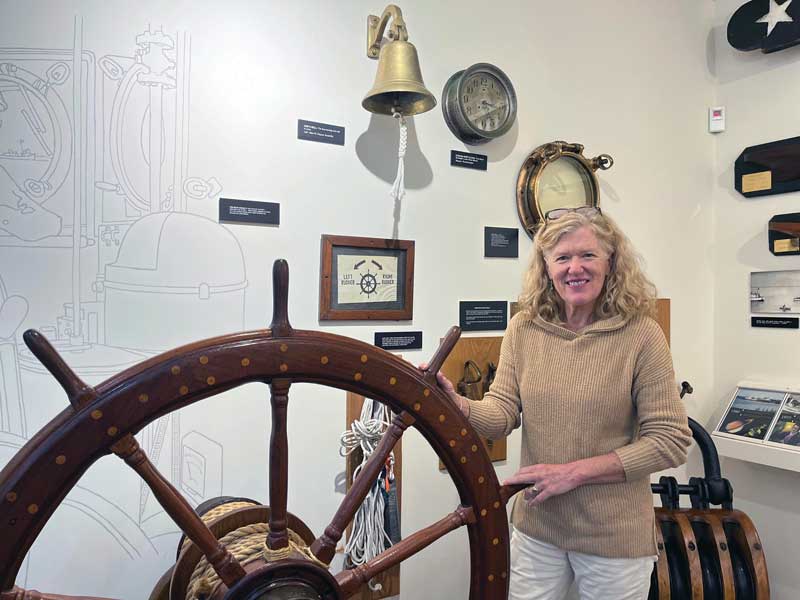 Buxton grew up on the water in Gloucester County and Urbanna, VA, and has visited Reedville many times, often sailing from Gloucester. She recalls seeing the Reedville Independence Day parade and later bringing her own children. "I like the fact that Reedville has kept its basic nature unchanged."
Buxton graduated from the College of Charleston with a BA in fine arts focused on architectural history and historic preservation. She coordinated the historic district in Shelbyville, KY and also has served as executive director of Historic Wilmington Foundation in North Carolina, and the Maryland Environmental Trust, South River Federation, and the Valley's Planning Council in Maryland.
Her love for maritime history and the culture of the Chesapeake Bay region have been a constant in her career, most recently with the National Park Service/American Battlefield Protection Program, where she served as grants management specialist of the Battlefield Land Acquisition Grant Program in Virginia. When she learned about the opening at the Reedville Fishermen's Museum, she welcomed the opportunity to return to the area where she grew up.
As Becky Haynie, RFM board president says, "The museum and our community will profit greatly from her more than 20 years of experience directing non-profit conservation organizations and her extensive experience with event planning, programming, strategic planning, public relations, fundraising, grant writing, and volunteer management."
The board has tasked Buxton with increasing membership, expanding and diversifying funding, and maintaining and extending community outreach and partnerships. She aims to set the course to the museum's next level through strategic planning. This will identify goals and allow the hundreds of volunteers and various committees to focus together on a long-range plan.
Buxton intends to ensure the availability of funds to maintain important exhibits such as the 30-year-old replica of the John Smith Discovery Barge Spirit of 1608 and the iconic skipjack Claud W. Somers, which is still active thanks to volunteer involvement. Says Buxton, "They logged more than 1000 hours, even during the Covid slowdowns. The skipjack serves as an ambassador for the museum and is used for education and engagement."
As for role of the Fishermen's Museum in Reedville, Buxton says, "It's the anchor of the community."