The Chesapeake Yacht Club (CYC) is continuing its expansion and modernization program with the addition of five mooring balls in the spring of 2022. The mooring balls will allow CYC to meet the growing demands for dockage so they can accommodate members of visiting yacht clubs.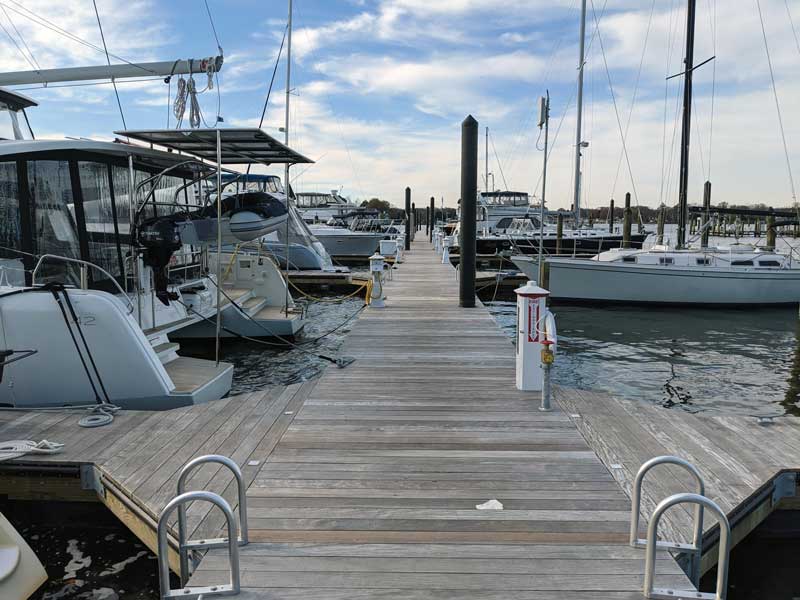 Morning balls will be installed on the West River near the CYC harbor line. These moorings can accommodate boats up to 50 feet in length. While tied up, visitors can enjoy CYC landside facilities. To reserve a mooring, visitors must be members of reciprocating yacht clubs and contact the CYC office for permission: (410) 867-1500, email 
[email protected], or VHF Channel 78.
CYC offers pristine waters, spectacular sunsets, and diversity of wildlife on the West River. CYC has slips available for boats up to 70 feet (including catamarans), as well as on-site diesel, gas, and free pump-out service. Members enjoy a casual environment featuring social activities, organized cruising, regattas, and the camaraderie of fellow members set in a beautiful location. Facilities include a river view swimming pool, beautiful grounds, and a restaurant providing casual and fine dining with indoor, outdoor, and carry-out service. To join CYC, visit chesapeakeyachtclub.org.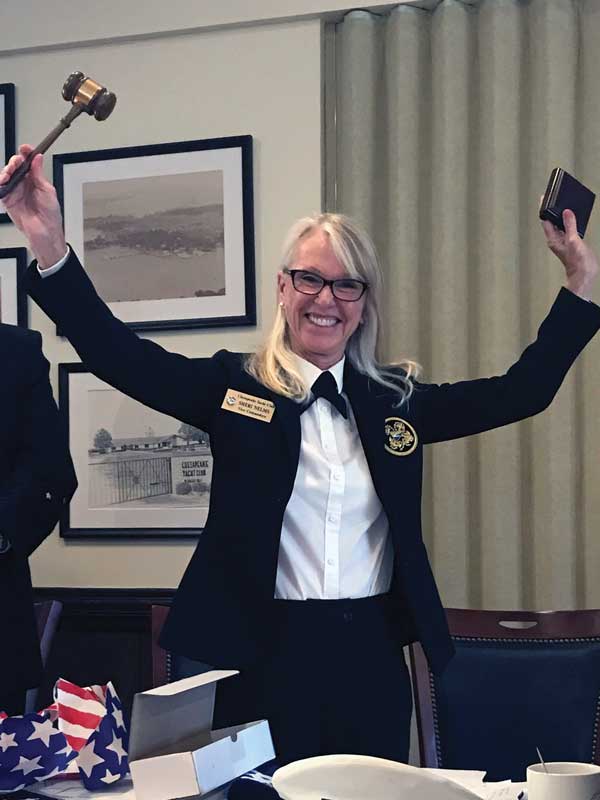 Members of CYC elected a new board of governors at the annual shareholders' meeting. Sheri Nelms was elected commodore, Mark Shell vice commodore, Jeff Schumack rear commodore, Phil Davies fleet captain, David Bradsher secretary, and Craig Landauer treasurer. In addition, Bob Daley, Jake Lewis, Tom Rohrbaugh, and Joan Stansfield were voted in as governors. Commodore Nelms is the first associate member to be elected commodore since that membership category was enacted in 2009. 
By George Donahue