For many boaters, Memorial Day weekend signals the official start of the boating season. By this point the cold weather is behind us, the boats are in the water (they better be!), and there's nothing but long summer days ahead. But don't forget the real reason we celebrate Memorial Day—to pay our respects to the men and women who made the ultimate sacrifice for our country and our freedom. Here are some events happening around the Bay.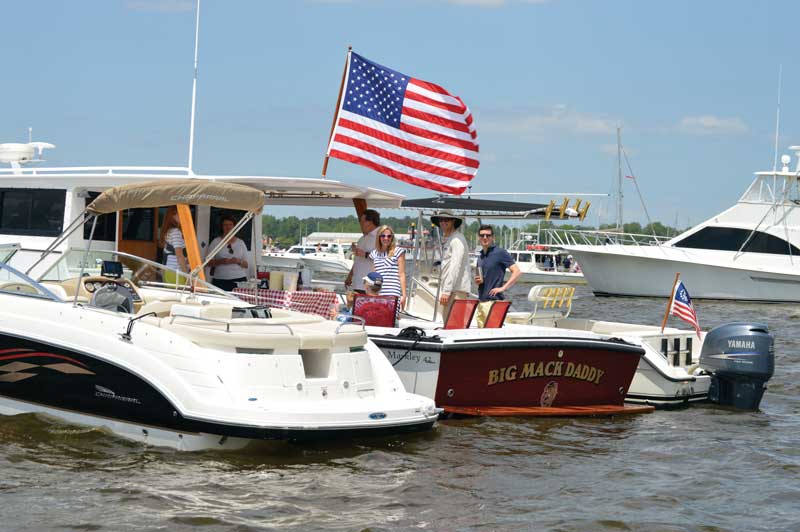 The Chestertown Tea Party Festival, May 24-26, commemorates Chestertown's protest of British rule with a tea toss reenactment, colonial parade, raft race, street performances, and more. This is a free event with activities spread throughout the town of Chestertown, MD. 
Chesapeake Beach, MD, will host its annual Stars and Stripes Festival May 25-27. Saturday there will be musical performances by local musicians and the U.S. Naval Academy Band at Veterans' Memorial Park. Sunday is Family Fun Day at Kellam's Field with a patriotic parade, live music, arts and crafts, and an ice cream and apple pie social. The event will conclude Monday with a Memorial Day ceremony at Veteran's Memorial Park. 
The Annapolis Memorial Day Parade will be held May 27, beginning at 10 a.m., and will follow the traditional route down West Street to Church Circle and down Main Street to City Dock. A Memorial Day ceremony will follow at Susan Campbell Park. 
The National Memorial Day Parade takes place May 27 at 2 p.m. in Washington, DC. The parade, held annually along Constitution Avenue, is the nation's largest Memorial Day event, drawing hundreds of thousands of spectators to the National Mall to pay tribute to those who have served, are serving, and those who have made the ultimate sacrifice while in service to our country. 
In Virginia, the annual Portsmouth Memorial Day Parade salutes the service and sacrifices of our armed forces, and celebrates Portsmouth's proud military heritage. The parade begins May 27 at 10 a.m. and travels on High Street from Peninsula Avenue to Crawford Street. 
If you prefer to get out on the water, the Spirit of Norfolk offers Memorial Day weekend cruises May 24 -27. These two to three hour cruises on the Elizabeth River include a buffet, music, and a cash bar. Another option is the Memorial Day R&B Moonlight Cruise May 26, a two hour late-night cruise featuring light bites and a nightclub atmosphere with a professional DJ onboard.