The Maryland Department of Natural Resources (DNR), Annapolis School of Seamanship, the Boat U.S. Foundation, and Marine Trades Association of Maryland (MTAM) have partnered to create an event on the Chesapeake Bay called Welcome to Boating and Fishing! May 6-7 at Sandy Point State Park in Annapolis, MD.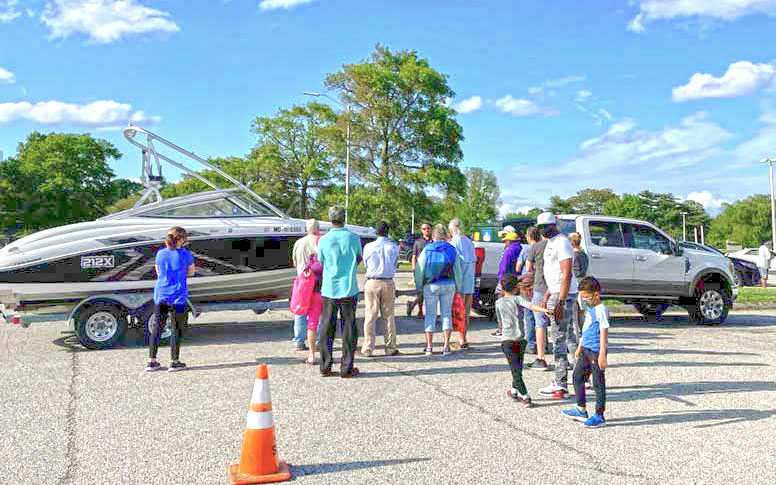 New and returning boaters and anglers are invited to come out and see how much fun boating and fishing can be. Attendees can learn from the pros through free seminars about boating and fishing, and demonstrations on boat launching and safety equipment. Boaters and anglers can learn skills to stay involved, be safe, and enjoy Maryland's waterways.
In addition to free seminars and demonstrations, several classes are available for purchase from Annapolis School of Seamanship. Space is limited. Pre-registration and pre-payment is required. 
Some topics include:
Demonstration of proper launching and retrieving trailered boats (free)
Boating and Fishing seminars from experts (free)
Co-ed boating introduction on the water ($17)
"Women at the Wheel" Boating Instruction ($17)
"Ladies, Let's Fish" intro to fishing clinic ($7)
Casting practice following fishing clinic. From shore: no cost. From a boat with a fishing guide: $17.
Learn more about the mix of free and paid seminars and register on the Maryland DNR website.
FAQs
This event is rain or shine and will only be cancelled if severe weather threatens safety.
All guests must pay the $5 per person park entry fee to enter the park. Once inside the park gates, turn right towards the marina and boat ramps and look for the tent.
Seminars and demonstrations are most appropriate for adults and children 14 and older.
Although not anticipated, a full to capacity park closure is possible on Saturday. If the park closes due to full capacity, clinic attendees will not be permitted to enter the park until park reopening. Refunds will be issued to anyone who pre-registered for a class but is shut out due to a park closure. Follow @MDStateParks on Twitter for updates in real time. Park information is available here dnr.maryland.gov/publiclands/Pages/southern/sandypoint.aspx​
No pets or alcohol are allowed at this event.
​Shoreside activities are wheelchair accessible.
Questions: ​Contact Donna Morrow at [email protected]