In case you haven't heard, the Marine Trades Association of Maryland (MTAM) recently launched a new Shrinkwrap recycling program for marinas in partnership with the Maryland Clean Marina Program and Chesapeake Materials.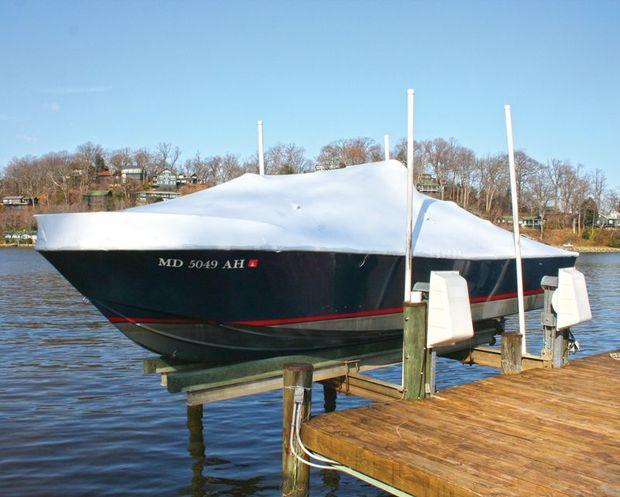 Shrinkwrap Recycling Program Breakdown
MTAM will sell and distribute bags that hold up to 40 lbs of clean shrinkwrap to marinas and boatyards. (MTAM is not set up to sell to individual boaters this year.)
Cost of each bag will be $15. This cost will include the pickup/transportation and recycling of the filled bags. MTAM prefers for orders to be in multiples of 30, as the bags are packaged in multiples of 30, and further so that they can maximize trips to your marina. They will make every effort to make smaller orders work in conjunction with other marinas in your area.
Critical to the successful recycling of boat shrinkwrap is keeping it pure and clean. All straps, zippers, doors, and vents must be removed for the wrap to be accepted by recyclers.
Chesapeake Materials will schedule pickup dates with all participating marinas in the Spring.
Only bagged wrap will be accepted by Chesapeake Materials.
MTAM ran a test of putting the wrap into one of the bags. They fit the wrap from a 35-foot boat into one of the bags. By condensing the wrap, you may get more in the bag, but MTAM asks that you keep the weight to 40 lbs maximum.
Questions and orders for bags should be directed to MTAM by calling (410) 269-0741 or emailing [email protected]. Bags will be delivered by the end of February.
---
Be sure to ask your marina if they'll have bags for the shrinkwrap recycling program this year!