When the world initiated the pandemic lockdown, liveaboard boaters and cruisers pondered how we'd handle this quarantine. In the grand scheme of things, living on a boat during the pandemic didn't turn out to be any different than living in a house. Just like everyone else, we had trouble finding toilet paper in the stores. We found ourselves feeling a bit stir crazy from not being able to eat out. We ordered stuff online instead of going shopping, as all of us did. The most challenging event we had to face was the shutdown of our beloved local tiki bar.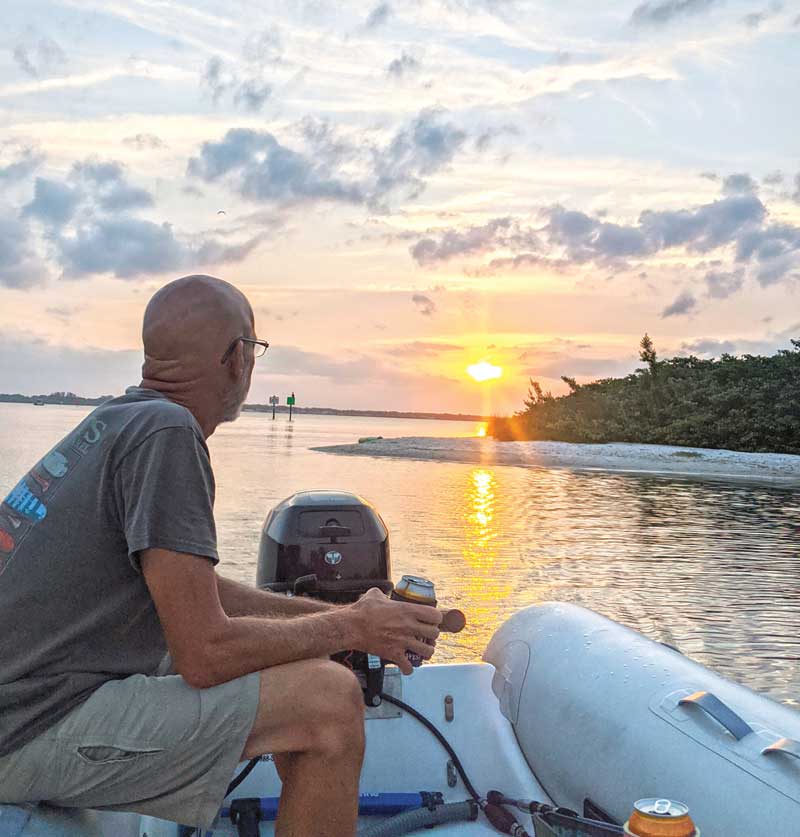 Folks who live on boats like to do some cruising, and they also travel up and down the coast each spring and fall. We ended up canceling travel plans and stayed put a few months because of the uncertainty of finding resources, such as fuel and pumpout facilities. This spring we felt a bit unsure of the decision of when to start our northward journey. We ended up not starting until the end of May, about a month after we normally would have.
As travelers, one of the challenges we learned to overcome prior to the pandemic was the difficulty of finding things in the towns we pull into and limited resources to go and get the things. Cruisers and travelers were already fairly skilled at getting parts and equipment ordered and delivered.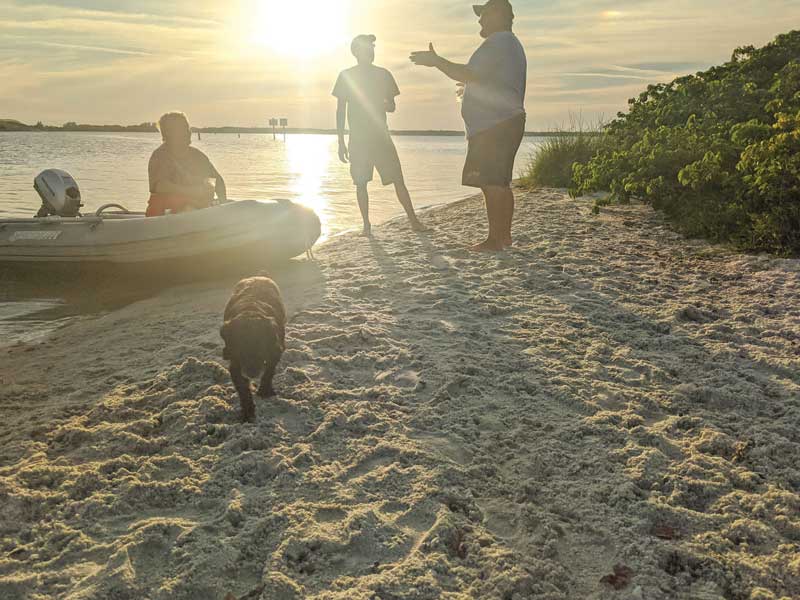 Living on a boat seemed to work out better for us because we already knew all of our neighbors and chatting with them across the dock gave us all the safe physical distance without making us feel too socially distanced. Our favorite quarantine activity was evening dinghy rides. I'd finish work at 5, as always, and then we'd pack a cooler and go out, fishing or floating or simply to watch all the other activity on the water. 
We watched a lot of people on boats large and small cruising and fishing in the river near us. There were folks young and old, families and couples, fishermen, sun seekers, and people just looking to get out of the house when we couldn't be around people. All of us in the marina figured there was no better way to pass this quarantine than time on the water with our select few buddies. We determined we were glad to have been quarantined in the warm, instead of in the cold, so we could go boating.
By Elizabeth Kelch