Ethanol in Fuel: What's New in Maryland and Advice to Boaters on Warning Labels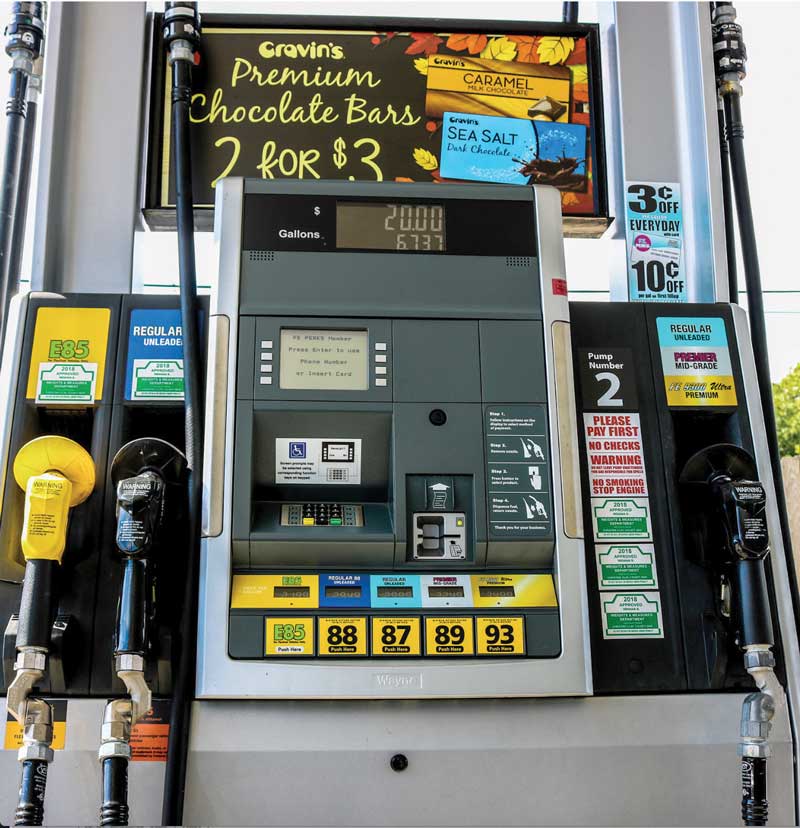 The Marine Trades Association of Maryland reports that as of the end of April, non-oxygenated ethanol-free E0 fuel is available in Maryland. E0 will cost 20 to 30 cents higher, yet will be worth it to boaters who fear damaging corrosion in their marine engine due to high ethanol content. More and more marinas will offer the fuel as the summer progresses.
In the meantime, the Boat Owners Association of the United States (BoatUS) is concerned about efforts by the ethanol industry to create a new federal rule that would weaken or eliminate important warning labels designed to prevent boaters and consumers from misfueling with prohibited higher-ethanol fuels at roadside gas pumps. The national recreational boating advocacy, services, and safety group recently co-signed a letter to EPA administrator Elizabeth Dermott addressing the proposed "E15 Fuel Dispenser Labeling and Compatibility With Underground Storage Tanks" legislation (EPA-HW-OAR-202-0448) and urging the federal regulator to side with consumers on its Misfueling Mitigation Program (MMP) to ensure transparency in the sale of fuel to consumers.
"Ethanol manufacturers are pushing to blend more ethanol into the nation's fuel supply. To accomplish that, consumers are not being fully informed at the roadside pump about the type of fuel going into their boats' gas tanks," said BoatUS manager of government affairs David Kennedy. "New marketing schemes to brand these prohibited 15-percent ethanol fuels as 'regular 88,' promoting them as a low-cost alternative and attempting to drive federal rulemaking efforts to reduce and weaken warning labels at the pump is an anti-consumer one-two-three punch that should not be tolerated."
Use of ethanol fuel blends with more than 10 percent ethanol, such as "regular 88," in recreational boat engines, motorcycles, off-road vehicles, and power equipment is prohibited by federal law. E15 fuels have been proven to damage engines and fuel systems, and its use in a marine engine voids the warranty.
"Visit a local gas station dispensing higher ethanol fuels and look for the warning label on the pump," added Kennedy. "It's often hidden or buried along with a mountain of promotional signage. EPA should help consumers make the right fuel choice, and efforts to weaken the Misfueling Mitigation Program, such as stripping away label elements that indicate a warning message or exclude mention of 15 percent ethanol altogether, only accommodate the interests of ethanol producers and harm boaters."