Lancaster County, part of Virginia's Northern Neck, is about a three hour drive from Annapolis and an hour and a half from Norfolk, VA. It is only a short boat ride from Solomons and a quaint, if not secluded, pit stop in the Southern Chesapeake Bay. I recently made my first visit to the Northern Neck with a colleague, and we were greeted like old friends. There was certainly no shortage of southern hospitality, great food, and beautiful anchorages. With a population close to 12,000, there are only three schools in the county and only one McDonalds. In so many ways, this place is like a step back in time. You will feel it as soon as you step off the boat or out of the car. We felt it; and we will definitely be back.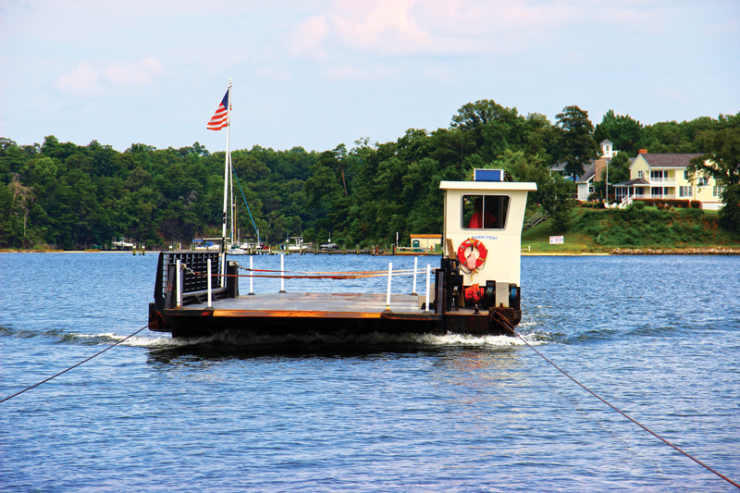 On first glance, the county seat may not look like much, but travel down the road a ways and you'll soon fall in love with the sprawling fields and picturesque waterways that make Lancaster County so special. As you drive past a local buffalo farm (yes, you read that correctly), you will eventually find yourself on a small dead end road awaiting the Merry Point Ferry. On the Northern Neck it seems that all roads lead to water, and the short three minute trip across the Corrotoman River saved us a half hour of driving.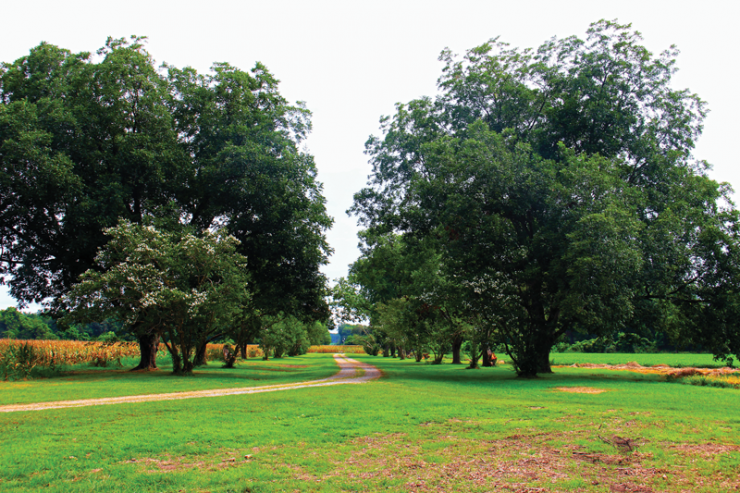 After making the crossing, head down Route 3 until you reach Belle Isle State Park. Belle Isle comprises more than 700 acres of tidal wetlands, farmland, and upland forest, and features seven miles of shoreline on the Rappahannock River. Bicycle, canoe, and kayak rentals are available on site. There is also a public boat ramp and campground area, as well as the historic Bel Air House on the Rappahannock, which is a popular spot for weddings. If traveling by boat, there are several great marinas. We were able to check out first-hand Yankee Point Marina, Rappahannock Yachts, and Chesapeake Boat Basin. Best of all? Lancaster County recently eliminated the personal property boat tax on boats weighing five tons or more.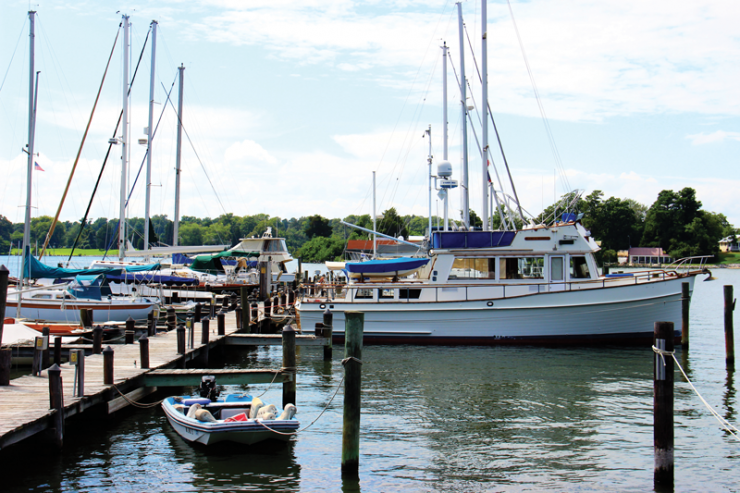 About 30 minutes southeast of Belle Isle is the town of Irvington, VA, or as our guides put it, the "Georgetown of the Northern Neck." And while Irvington is about 40 minutes by car from Yankee Point Marina, it is only a 30-minute boat ride. Irvington boasts a small but bustling Main Street, complete with various eateries, art galleries, and boutique shops. Make sure to stop into Historic Christ Church which dates to 1735 and is the best preserved of colonial Virginia's Anglican parish churches.
Further down the road is the town center of Kilmarnock; equally quaint. The town has its own carnival that is owned by the Kilmarnock Volunteer Fire Department and runs for 10 days each summer. Several wineries on the Chesapeake Bay Wine Trail are also just a few short miles away.
If it's history that you're after, you won't have to travel far. The Steamboat Era Museum in Irvington tells the story of the Northern Neck's lifeline to the outside world, namely the cities of Norfolk and Baltimore. The museum is currently closed for the season but will re-open this spring featuring new exhibits, most notably the Potomac Pilothouse Project. The Potomac was built in 1894 and disassembled in 1938, but the pilothouse was saved and is currently being fully restored. Once returned to the museum, it will be the only place in America where visitors can step aboard the last surviving deck of a Chesapeake Bay steamboat.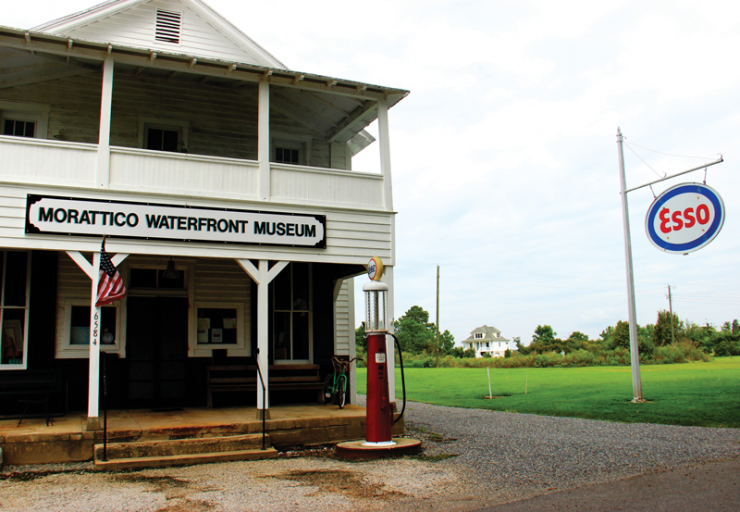 You will also want to make a stop at the Morattico Watefront Museum, located about 30 miles north of Irvington, near Belle Isle State Park. Morattico was once a thriving working watermen's community. Today, the crab shacks of old have been replaced with summer cottages owned by city denizens of Washington, DC, and points north. The all-volunteer, non-profit museum is housed in the old Morattico general store. Photos, artifacts, and documents line the shelves, all related to the activities of a working waterman's settlement.
We ended our first visit at the Tides Inn. When it comes to epicurean delights in Lancaster County, this place can't be beat. The location alone, set atop a hill looking down on the Rappahannock River, should be enough to grab your attention. Add to it the delicious food, the infamous Lancaster Lemonade, and the fact that the resort also features deep-water slips, a golf course, and spa… you might just want to make this your first stop. If you get a chance, keep an eye out for the manager. Chances are he'll drop by your table to say hello, nab a French fry, or if you're really lucky, he'll regale you with stories of the Inn's bygone era.
A special thank you to our tour guides, Frank Plava and Sonny Thomas of the Lancaster County Government, who truly made us feel like old friends on our visit. We met so many welcoming people and were able to experience the county in a way we never would have been able to on our own.