For many Chesapeake Bay boaters, Memorial Day weekend signals the official start of the 2021 boating season. The cold weather is firmly behind us, the boats are in the water, and we are ready for full-on fun. Especially this year, right? While many of our favorite Memorial Day weekend traditions are again canceled for the sake of public health, the real reason we celebrate Memorial Day—to pay our respects to the men and women who made the ultimate sacrifice for our country and our freedom—continues to be our main focus.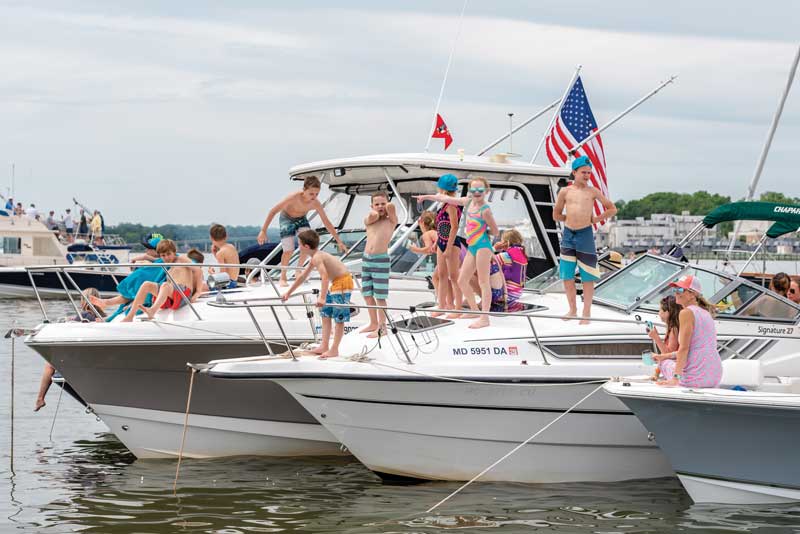 If the holiday weekend is your first launch of the season, we suggest a shakedown cruise. Get a buddy aboard to take a short cruise. Check the systems. Ensure that safety items have been stowed where they are easily accessible. Test the electronics and refresh your radio skills. Maybe go through a man overboard drill. Most of us prefer to work out the kinks when there's no audience, so now's a good time to brush up on your boat ramp routine or practice pulling in and out of a slip. That way, there's some muscle memory when you're hosting family and friends.
In many places this will be the first weekend of 2021 that the waterways are crowded. Go the extra mile in extending courtesy and patience to other powerboat operators, sailors, and paddlers. It's probably worth keeping in mind that lots of new boaters joined our ranks last year (yes, boating is one of the best ways to socially distance), so anticipate some relatively green operators out there.
Our June issue marks the seasonal return of PropTalk's Dock Bar Guide. Use it as your course plotter for pleasure. Heck, when you're done reading this issue, stow it on the boat for easy reference. You might even map out a new destination to try each week or month. And, of course, please boat responsibly and never operate a boat under the influence. 
If you make your way to the Middle Bay during the U.S. Naval Academy's Commissioning Week festivities, you may want to experience watching the Blue Angels from your vessel. The powerful jets will roar over the skies of Annapolis on Tuesday, May 25 (for their practice day) and Wednesday, May 26 (for a breath-taking demonstration). The 2 p.m. Wednesday demonstration takes place directly over the Severn River. Navigation will be restricted on the water near the Academy. Get there early and throw down an anchor; on a sunny, warm day, there's no better place for viewing. Have a great season. We'll see you out there.