Six years ago, our friends at SpinSheet launched the Century Club for boaters who logged 100 on-water days within the calendar year. The club isn't just for sailors. To convince more powerboaters and kayakers to join the club in 2020, two-time Century Club member Eric Packard answers our questions below.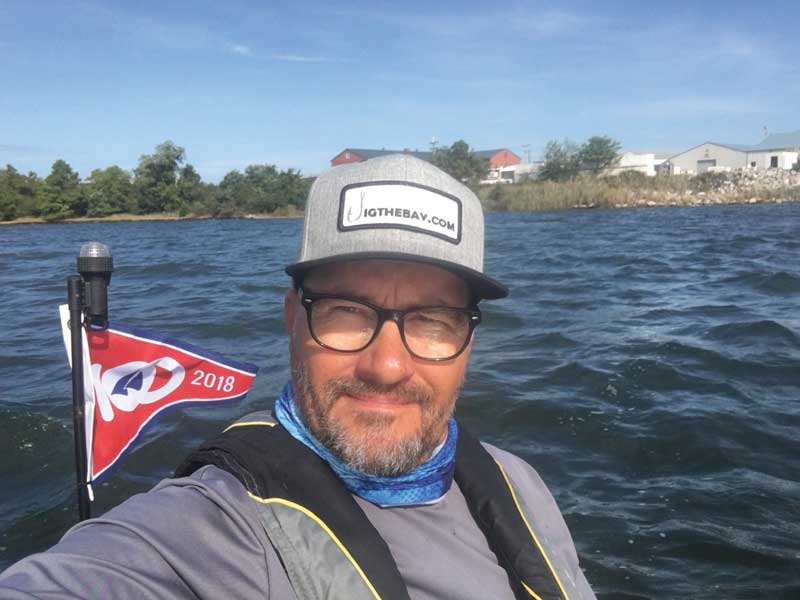 What were three highlights of the 2019 season?
Volunteering with the DNR and being on a gill net boat tagging spawning striped bass; catching 1713 fish and 33 species; and being able to get out and fish 250 days (of which 141 days were out of a boat/kayak). 
Did you experience any scary days (storms, emergencies, etc.)?
Not really. When fishing from a kayak, which is my favorite boat for fishing, I keep safety first and foremost in mind. I never get on the water with wind speeds above 13 mph or storms in the forecast.
Favorite wildlife sightings?
Sitting in a kayak, basically inches from the water, you leave everything else behind. The solitude, the serenity: there really isn't anything like it. (I see) bald eagles overhead, deer eating along the bank of a lake or swimming across it. At Tuckahoe State Park I heard something and noticed two otter following me across the lake. On St Mary's lake I had a beaver approach me, I assume, to see what I was? 
Last year did you take any newcomers out fishing?
This past year snakehead fishing from a kayak seemed to be the big draw. I have introduced Bay fishermen and others to kayak fishing for snakeheads. I have also introduced a number of Bay anglers (who normally troll for stripers, bluefish, and mackerel) to light-tackle fishing from their bay boats, jigging for striped bass or targeting cobia. 
What did you get out of being on the water so much?
Serenity. 
What would you recommend to someone considering the 2020 Century Club?
Planning. Boating/kayaking takes planning and the time to get out on the water. Follow your passion for the sport you like, whatever it is: fishing, waterskiing, or simply kayaking or powerboating.  
---
If you think you'd like to give the Century Club a try this year, read up on the rules here.