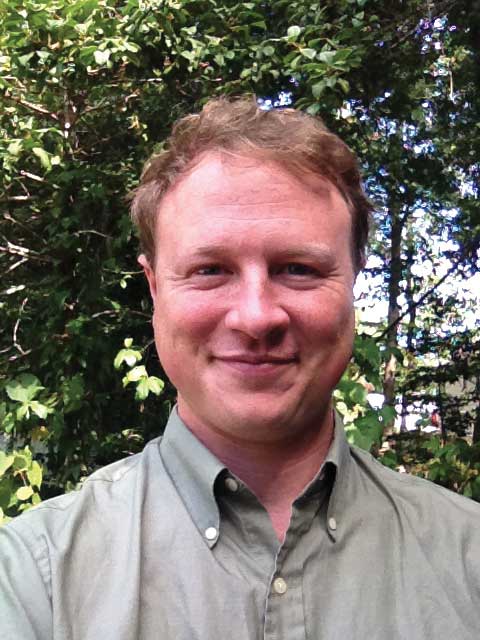 The South River Federation recently named attorney Jesse Iliff as the new South Riverkeeper. Iliff is passionate about environmental work and welcomes the opportunity to exercise his legal skills while protecting the health of the South River.
"I grew up on the local waters, and my wife, son, and extended family love the water," he says. "We are raising our son in a neighborhood on the South River, and I want to ensure that he and his generation have a clean place to swim and play."
Iliff graduated from the University of Maryland Law School in 2010 and had been practicing consumer protection law for approximately five years when he read that the South River Federation was looking for a new Riverkeeper. "Although my legal work at the time was professionally satisfying, I wasn't passionate about it," he says. "As a Riverkeeper I'm doing the kind of work I've always wanted to do. I'll be involved in ecological projects, advocacy, education, and legal issues. Obviously, with my background as an attorney, I hope to be especially impactful in any legal challenges that arise."
Iliff had previously tested the waters of environmental law while working as a pro bono (volunteer) lawyer for the Chesapeake Legal Alliance. Last summer he handled an administrative appeal to the Circuit Court for Anne Arundel County regarding a permit that would allow a waterfront community to remove a deteriorating bulkhead and rebuild the neighborhood's shoreline. The community and the Maryland Department of the Environment had been at odds for years. But after a hearing in which Iliff represented the community, the parties settled out of court, and the project was completed in a matter of weeks.
"It helps to keep in mind the various points of view when bringing together diverse groups of stakeholders," he says. "As a teenager I worked for three years on the docks at Jimmy Cantler's Riverside Inn, where I shucked oysters, cleaned fish, and docked boats. I'd arrive early each day and meet the local watermen, whom I got to know well. The experience was informative and valuable because it provided an opportunity to hear the watermen's point of view in regard to sustainable fisheries and other issues. That kind of understanding is critical to bringing together groups such as boaters, kayakers, SUP enthusiasts, fishermen, and government officials."
Growing up on his family's waterfront farm in Arnold, boating was a constant presence in Iliff's life. His passion was waterskiing and wakeboarding with his friends, but he also sailed with his family. At the age of 20, he was given a "fixer-upper" Tanzer 22 sailboat, which he repaired himself and enjoyed sailing for several years. Today, in addition to being on the water in his professional capacity, Iliff enjoys kayaking and boating with his wife, Abbey, and young son, Baxter, in their 20-foot Wellcraft bowrider.
Last summer he made his debut driving a Cocktail Class boat. Wasting no time, his first race was in the National Championships, and although he wasn't the overall winner, he did beat the reigning champion in one event. In addition to boating, Iliff loves Nordic and alpine skiing. A true outdoorsman, Iliff thru-hiked the Appalachian Trail between college and law school.
His dreams include thru-hiking the Pacific Coast Trail, kayaking from Acadia National Park to Key West, or taking a long ocean sailing cruise. For now, though, those adventures are just dreams, as he and Abbey anticipate the birth of their second child in April (2016).
By Beth Crabtree