Brittney Parrish of Higgins Yacht Yard in St. Michaels, MD, sent us this report with some thoughts for the winter season. "Leaves are falling, cooler temperatures are coming in, and this can only mean one thing—winter is coming. This past week has officially kicked off our winter season here at the boatyard with a steady schedule of haul outs and winterizations. With some of the warmer days we experienced in the fall, we had quite a few people who chose to stay in the water longer and extend their boating season. This was great for our marina side, with transient guests still scheduled into the middle of December. On the boatyard side our haul out and winterizations jobs wrapped up around the end of December.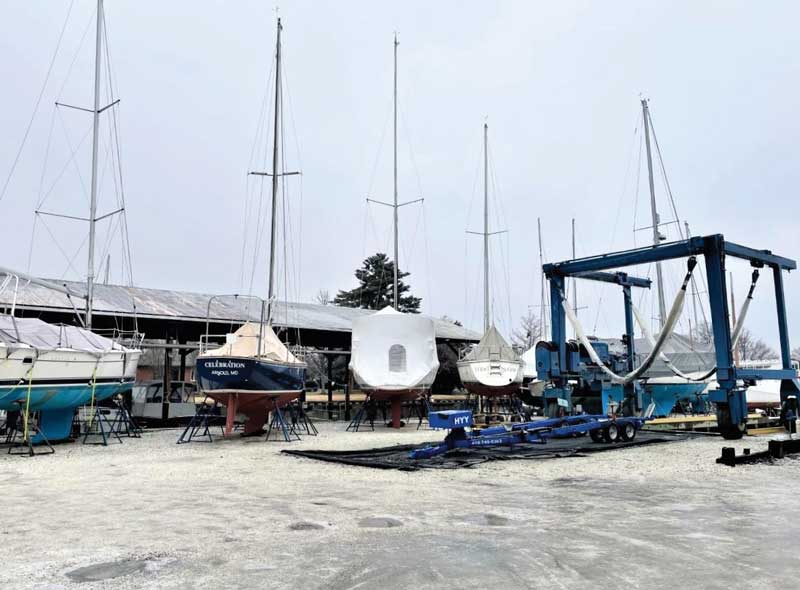 So, going into the New Year we are getting a slightly late start with some of our winter projects, which we normally begin around the middle of December. However, with our two heated shop buildings, we anticipate catching up and getting on schedule, without having to worry about inclement weather. This winter will bring us many repairs, varnishing, some hull painting, and deck work. Some upcoming jobs that the yard has on its schedule include varnish work on a Midnight Lace 44, installing a VacuFlush head on a Grady White Marlin 300, new solar panels on a Rainbow 24, and deck repair work and hull paint on a Tartan 30."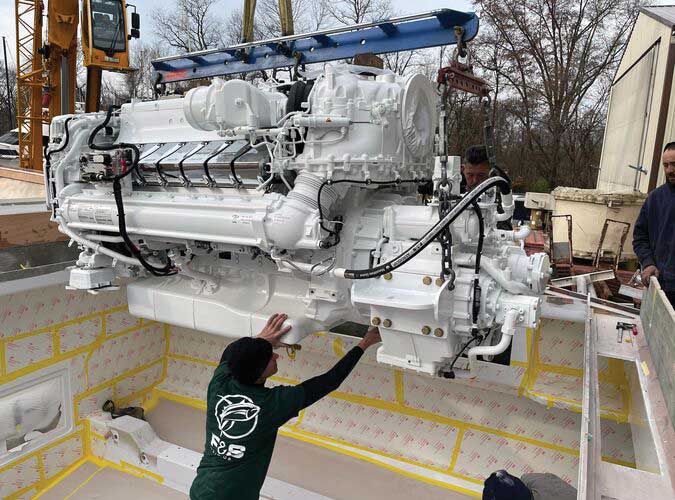 The Calvert Marine Museum in Solomons, MD, has just received a major gift in the donation of the 120-year-old sailing yacht Witchcraft. The 1903 racing yawl was donated by David Butler Jr, of Pasadena, MD. Mark Wilkins, the curator of maritime history at the museum, outlined some of the possible plans for the boat.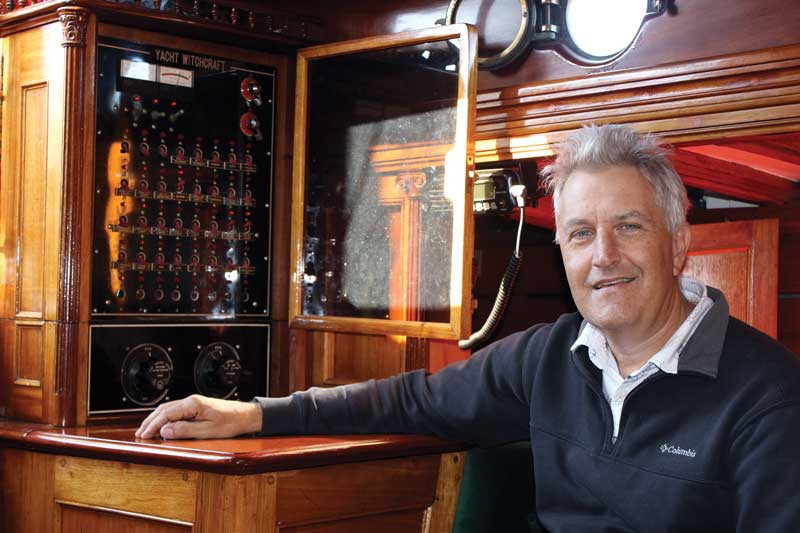 "Dave Butler was the very generous person to donate the boat to us. He's been on the boat since he was 14 years old and she's part of his family. He invited us over to his house for a test sail and it is just filled with Witchcraft memorabilia. For the museum she represents a new chapter in recreational watercraft, heretofore not represented all too well here. We have working watercraft: skipjacks, draketails, buyboats, crab scrapes, that sort of thing. So she's an exciting addition to our collection. We hope to use her for sail training, high end charters, maybe involve youth groups, organizations like the Sea Scouts or Outward Bound, and anybody who may be interested in working with this vessel to learn seamanship and those types of things.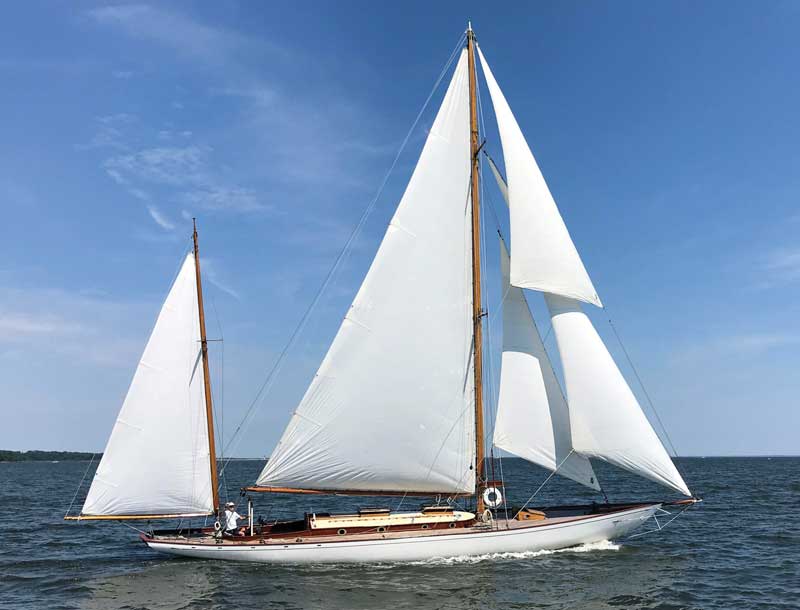 "That's an exciting departure for us. We'll have a web page for Witchcraft, so people can learn about her programs and participate. We just got the boat last week, so we are scrambling to get a maintenance agenda for her, cost estimates, and the programs (those are growing as we speak). There is a lot to do. We have plans and an excellent survey which we have submitted to the Coast Guard to learn what changes they may require to certify her for carrying passengers," Mark concluded.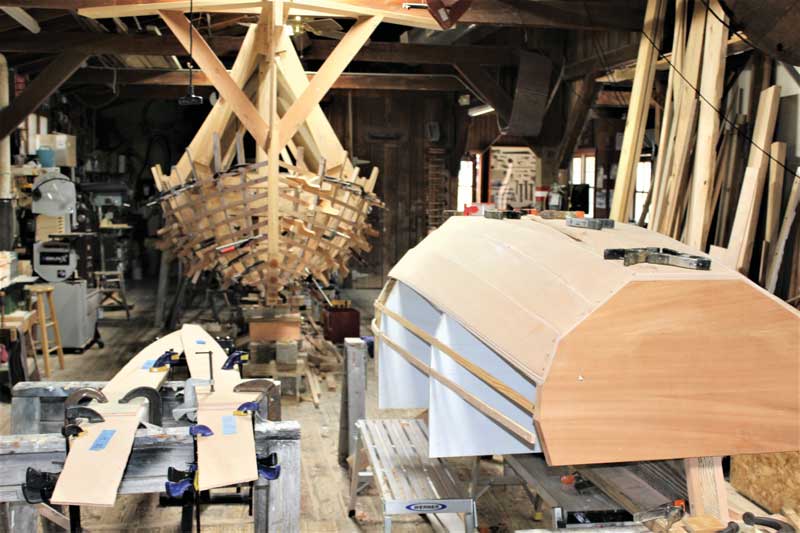 Dave Butler chose the Calvert Marine Museum for his donation because his father had been a naval aviator assigned to PAX River Naval Air Station in the late 1950s. The family lived on base and sailed Witchcraft primarily on the Patuxent River and the Lower Chesapeake. Butler also commented, "This museum does a good job with active, hands-on exhibits rather than static ones. I'm hoping they can do cruises and charters and introduce many people to this beautiful boat."   
In other news, Mark reports that the museum's Patuxent Small Craft Guild has completed the framing and timbering of the lighthouse keeper's boat and will start planking soon. The guild also started on a 10-foot Chaisson dory tender. The design of this handy, small boat tender dates from 1916. The tender will be raffled off as a fundraiser for the museum next summer.
Smokey Glover of Lake Assault Boats in Portsmouth VA, reports on two recently completed projects. "The City of Albany fire boat is undergoing sea trials following installation of a new HVAC system, FLIR, repaint and graphics, engine service, and fire pump service and recertification. Also, the Rockland County, NY, sheriff's boat is ready for delivery following extensive structural repairs, generator service, and refinishing."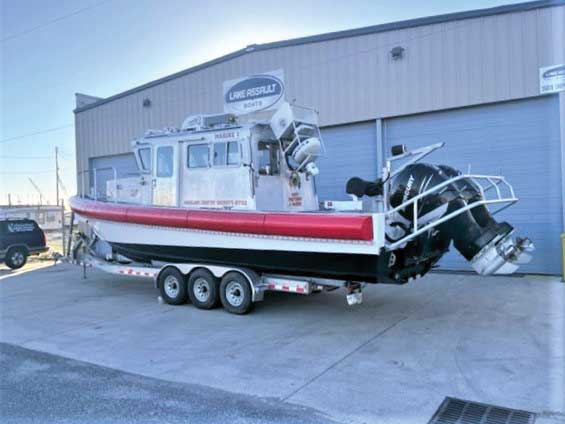 David Jr. from Evans Boats in Crisfield, MD, sends us this update. "We have had a busy fall here with all of our local customers making the switch from crabbing to oystering, hoping for a promising year. We have been busy working on a new build for the Virginia Marine Police, as well as several restoration jobs. We put in a few floors for our local watermen, completed several repairs on boats damaged in the Smith Island tornado, and completely refit a few fishing vessels, one heading for Puerto Rico. Everyone seems to be adapting the best they can with the economy in the tank, realizing that business must go on and money still has to be spent in order to make that happen. We are looking forward to a busy winter and wish everyone a Merry Christmas!"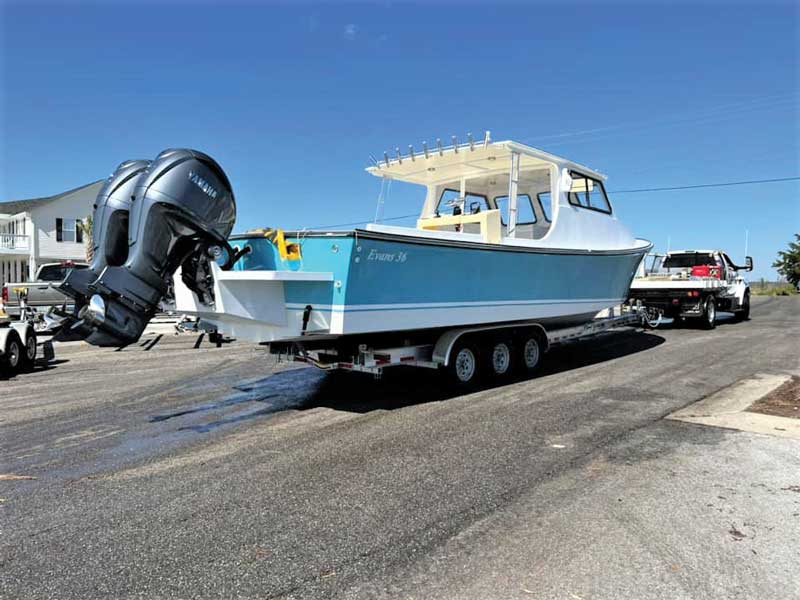 Ken Weise, fleet manager and part time sailing instructor, is part of the new management team at the venerable Chesapeake Boating Club in Annapolis, MD. Ken reports that efforts are already underway to prepare the club's fleet of 18 sailboats and eight powerboats for the upcoming season. "Right now, I'm redoing a lot of rigging and splicing; that's what I was doing for the last two hours. At the moment, I'm installing new bearings in a roller furling swivel. I'm rebuilding it, trying to save a little bit of money where we can. I just started this job two weeks ago and I'm really excited to be involved in this operation."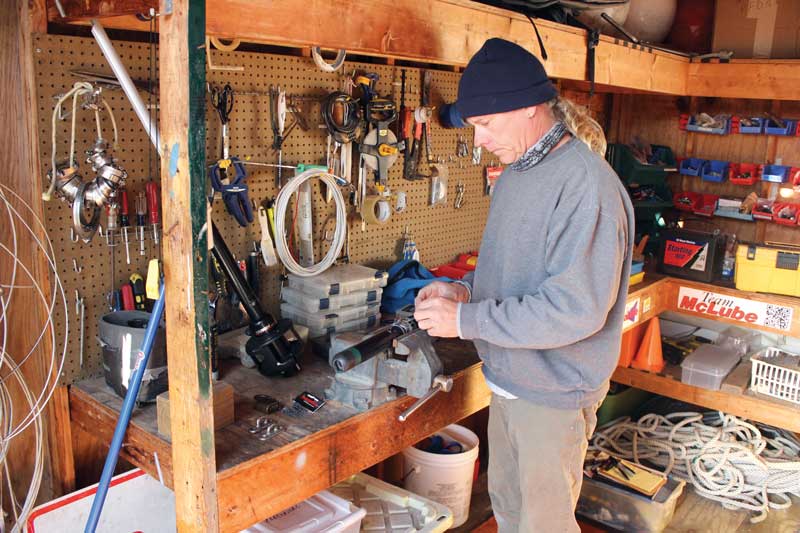 Joe Reid of Mast and Mallet in Edgewater, MD, reports some real progress on two long term projects. "I'm happy to see this 60s era 20-foot Bertram go outside. She has fresh paint inside and out, with Awlgrip sprayed by Ted from Seaside Boatworks. The boat heads next to the mechanic for wiring, fuel tank hook-up, and center console dash arrangements. Also, from the 60s, the 32-foot Brownell is heading for the water, with a new fiberglass/epoxy bottom and fresh paint (Epiphanes) applied by the owner. There were also many upgrades made in the engine area and forward cabin. The shop welcomes a hot molded Luders 16 for a variety of wood repairs." 
Last month we reported on a major construction project underway at Chesapeake Shipbuilding in Salisbury, MD. The latest news release, dated November 14, concerning that project from American Cruise Lines is reprinted below.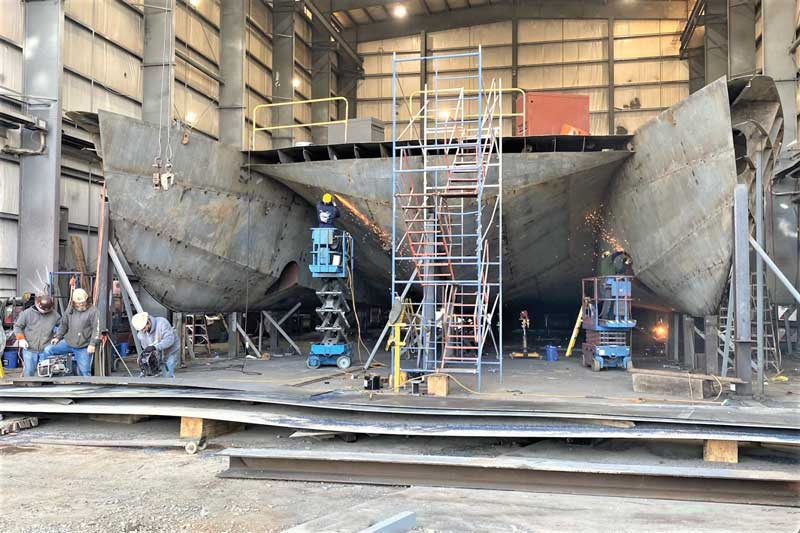 "American Cruise Lines (ACL) announced that construction has begun on American Liberty, the third new Coastal Cat in the company's Project Blue series. Announced in January 2022, the Project Blue series is a set of 12 small ships designed to cover almost any domestic cruise itinerary. The 105-guest American Liberty is built for coastal operation and features a similar innovative hull design as the company's previously announced Coastal Cats. All ships are being built by Chesapeake Shipbuilding in Salisbury, MD. 
"The first two ships in the series, American Eagle and American Glory, are scheduled to begin sailing in 2023. American Liberty is scheduled to begin cruising in May 2024. American Cruise Lines has grown substantially since the pandemic and has led the resurgence of the river cruise market. In just the past five years, the company has more than doubled its fleet by introducing its modern series of American riverboats. American Liberty and the ongoing series of Coastal Cats will feature many amenities including 56 staterooms and suites, each with a private balcony, spacious lounges, and multiple dining venues. The ship's catamaran hull form also allows for a wide activity platform at the stern, equipped with kayaks and a large tender for in-depth adventure directly from the ship."
Happy New Year!
By Capt. Rick Franke