The Marine Trades Association of Maryland (MTAM)—in partnership with Visit Annapolis and Anne Arundel County, The Annapolis Boat Shows, Visit Maryland, and the Symmetry Agency—is happy to announce the inaugural Boat Maryland Week: April 26-May 5. The event is a celebration of the start to boating season in Maryland through getting on the water, diving deep into maritime heritage, and experiencing the abundance of maritime art that our state has to offer.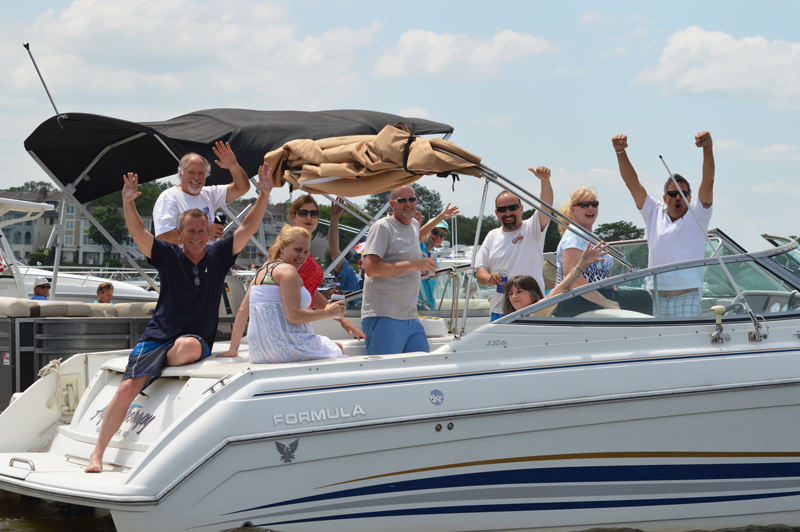 "There's a ton of excitement around this brand new event," explained Susan Zellers, executive director of MTAM. "It's a chance to acknowledge and celebrate the deeply-rooted maritime heritage of our state, the health and abundance of the Chesapeake Bay and its waterways, and, of course, our love of all things boating." More than three percent of the state's population owns a boat for recreational use. Moreover, MTAM attributes the economic impact of boating in Maryland to be approximately $2.4 billion statewide. 
A range of events are incorporated into the 10-day Boat Maryland Week, beginning with the Annapolis Spring Sailboat Show, April 26-28. Other events include Cruisers University, April 25-28; daily cruises on the Schooner Woodwind; and a maritime-themed take on one of the city's favorite art festival series, the First Sunday Arts Festival (May 5). Of special interest to powerboaters, Ralph Cattaneo, PropTalk contributor and member of the Antique and Classic Boat Society, will be bringing classic boats and staging them in Ego Alley to be viewed by the public, free of charge.
"With the water being such an integral part of our beautiful city—whether it be the historical aspects or the plain fun of getting out on the water—Boat Maryland Week is sure to be a perfect start to spring in Annapolis," said Connie Del Signore, president and CEO of Visit Annapolis and Anne Arundel County.
The Kick-Off Party will take place Friday, April 26 at Annapolis City Dock. The opening reception will be held at Latitude 38 (12 Dock Street, Annapolis, MD) from 6 to 10 p.m. with a live performance by the Eastport Oyster Boys and a full cash bar. The Kick-Off is open to all boat lovers free of charge. 
"Boating is one of the biggest economic drivers for this city. That alone is something to celebrate," Mayor Gavin Buckley said. "Being a native of Australia, I came to Annapolis on a boat, and it was because of maritime pursuits that I fell in love with this town." he added. "I am excited that Annapolis will host the opening event for Boat Maryland Week."