(or Fisherwoman) Happy Valentine's Day! Keep these tips in mind if the guy or gal in your life loves to fish and it'll be smooth sailing from here on out.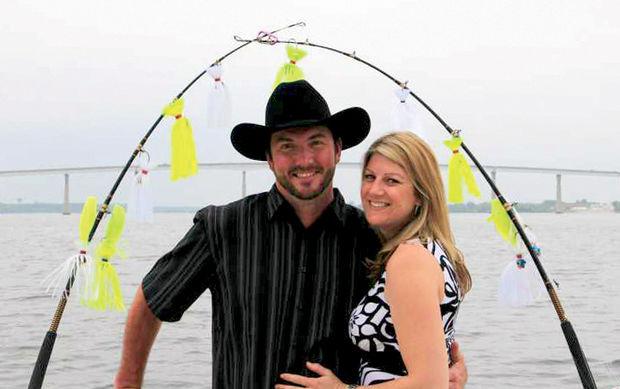 How to Date a Fisherman
BYO Old Spice. From his boots to lucky cap, you're going to get up close and personal with the smell of fish guts and brine. It won't make you want to snuggle, but you will get used to it.
Don't expect to sleep in on the weekends. Oh no. You'll be up before dawn and steaming to the fishing grounds with a cup of coffee (if you're lucky) and a bucket of RoFo chicken. He has no idea what the big deal is with "brunch."
Don't expect to take a vacation from fishing. "Vacation" to fishermen translates to "sportfishing trip to the Keys." But really, who's complaining?
Don't be offended if she loves her dog more than you. I mean, let's face it: the dog deserves it. Retrievers like that are hard to find.
Be open to peeing in a bucket. If the boat is less than 20 feet, chances are you'll be searching for the head in vain. But don't worry; the lack of personal space will bring you both closer together (for better or worse).
Don't try to impress her with a night out on the town. The way to this girl's heart is through cold beer and hot crabs.
Embrace his friends. These guys work hard and play even harder. Their bad jokes will all be worth it once raft-up season is in full effect.
Forget jewelry and instead go for the wow of new tackle. Yes, she loves shiny things. But they go in a fish's mouth, not on her wrist.
Deal with your sea sickness. Paint and Wine Nite makes him nauseous, too. But he still goes to that without complaint.
Realize you have new holidays. Opening Day of trophy rockfish season is like Christmas, and you can bet you're going to celebrate.