How many days did you go boating in 2019? In the SpinSheet/PropTalk/FishTalk office we have a yearly challenge—our staff members strive to hit at least 30 days on the water in the calendar year and many go above and beyond that, reaching 100 days! This year our employees collectively logged 743 on-water days, doing everything from kayak fishing, sailboat racing, paddling, and even racing cocktail class boats. Here were some of our favorite boating memories from the past year.
Mary Ewenson, publisher: Logged 50 days on the water, mostly through Viper sailing, a bit of keelboat racing, and some powerboating and SUP days. Favorite boating memory in 2019: "Winning first place in the Bacardi Cup in Miami!"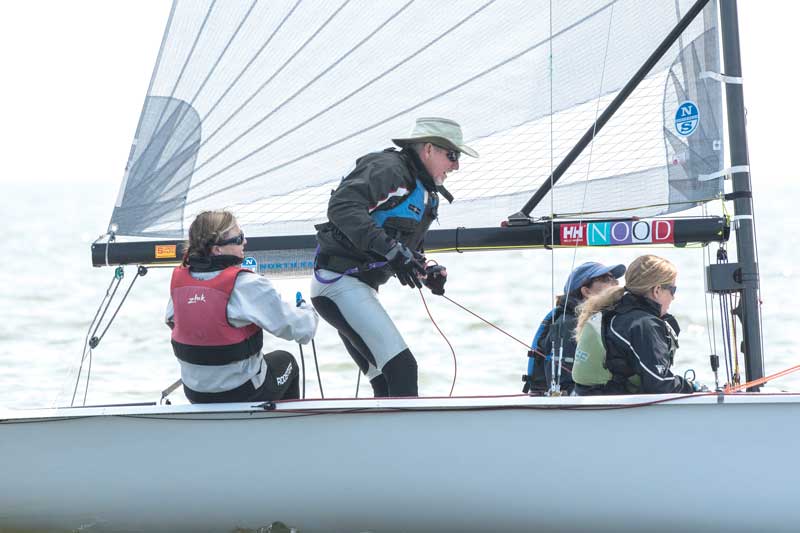 Molly Winans, managing editor: "I only logged 39 days in 2019, 15 fewer than usual, boo! Will make up for it in 2020. Mostly standup paddleboarding, sailing, and a few days on powerboats. Paddling with the East of Maui Tuesday night Social SUP group was a highlight. Sunset in Annapolis is always best viewed from the water. There's a moment when dusk sets in, all of the SUPers turn on our bow lights, and the sunset lights up the sky. Sometimes it's so pretty it takes your breath away. Looking forward to such moments in 2020 carries me through winter."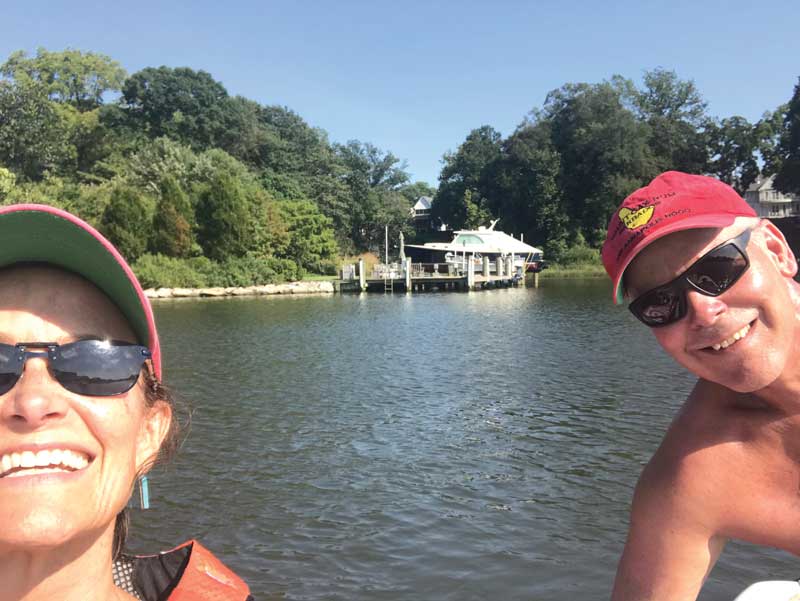 Chris Charbonneau, associate publisher: Logged 43 days on the water, "mostly booze cruises in a friend's Chaparral and some sailing and kayaking, too." Favorite memory: "Cruising all the way up the South River."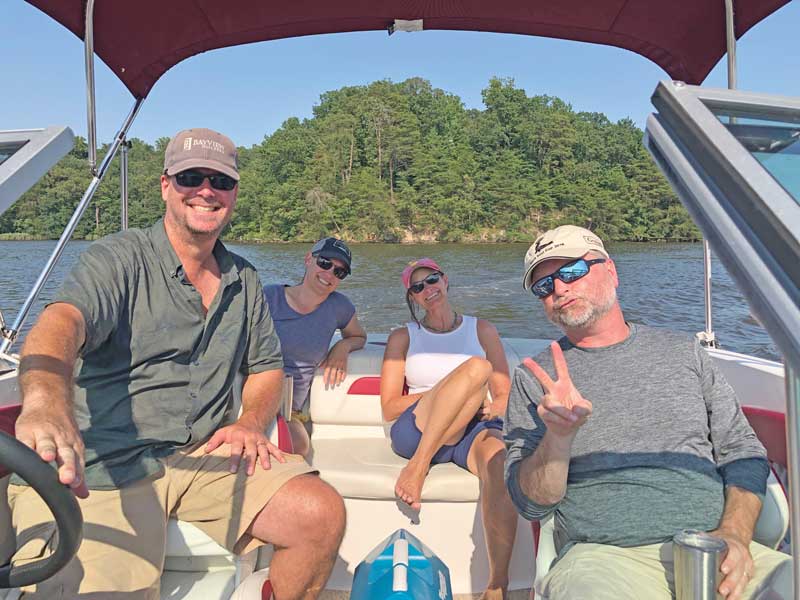 Eric Richardson, advertising sales: 84 days on the water sailing, kayaking, and powerboating. His favorite memory was racing to Oxford on his boat Blinding Fury with the tie dyed kite up.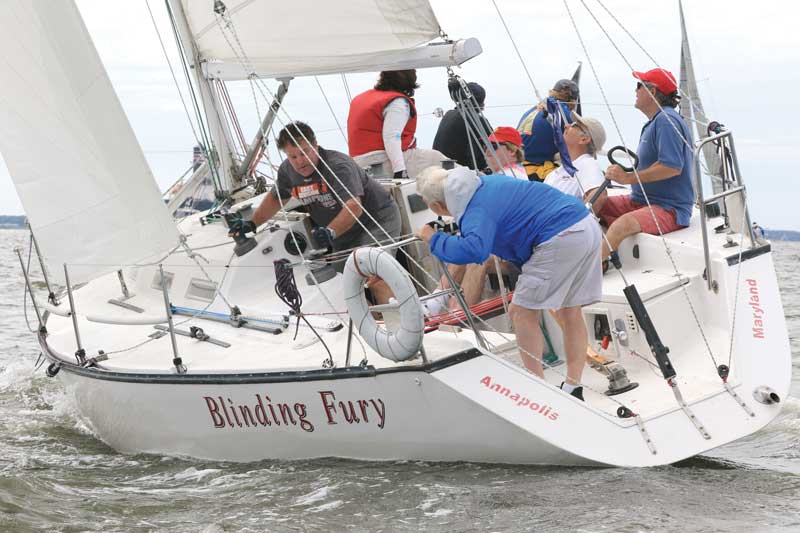 Beth Crabtree, senior editor: "I had 39 days, which I logged kayaking, SUPing, powerboating, and sailing. I sailed fewer days this year, but I did get out a few times, including a frostbite race. Many of my days were logged on cruises aboard our center console Mako, crawling the creeks off the Severn River. In the summer I paddled my SUP early in the morning at least once a week. My favorite memories are two special boat rides: a ferry ride on Lake Huron to Mackinac Island and a riverboat architectural cruise on the Chicago River."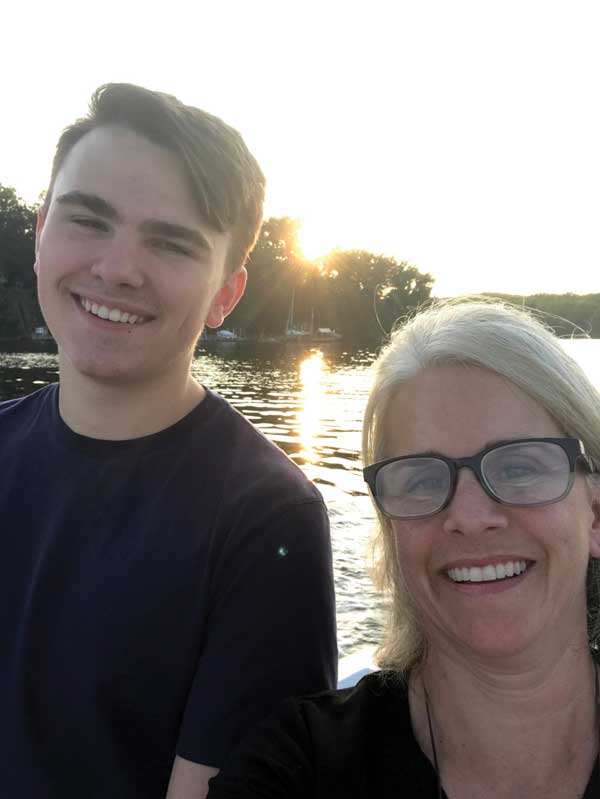 Holly Foster, advertising sales: 35 days on the water sailing, powerboating, and kayaking. Favorite memory in 2019: "Our daughter and son-in-law just purchased their first boat (pictured). It's been fun to be excited with them."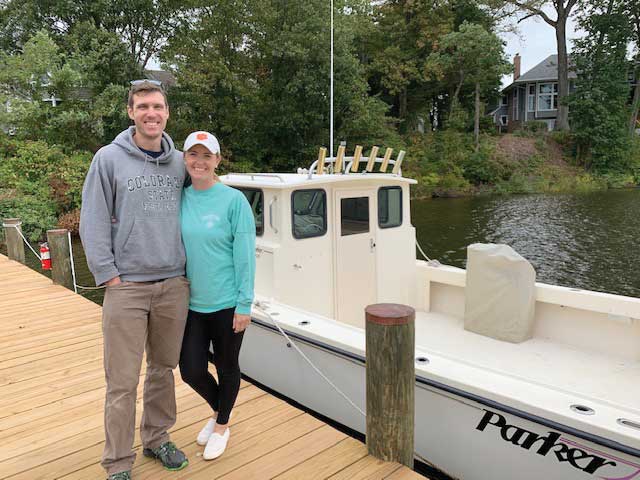 Zach Ditmars, production manager: 77 days on the water fishing aboard kayaks and powerboats. Favorite boating memory: "First overnight offshore fishing trip out of Ocean City, MD. Caught my first yellowfin and watched my friend Tony catch a hammerhead and my friend Dave a white marlin."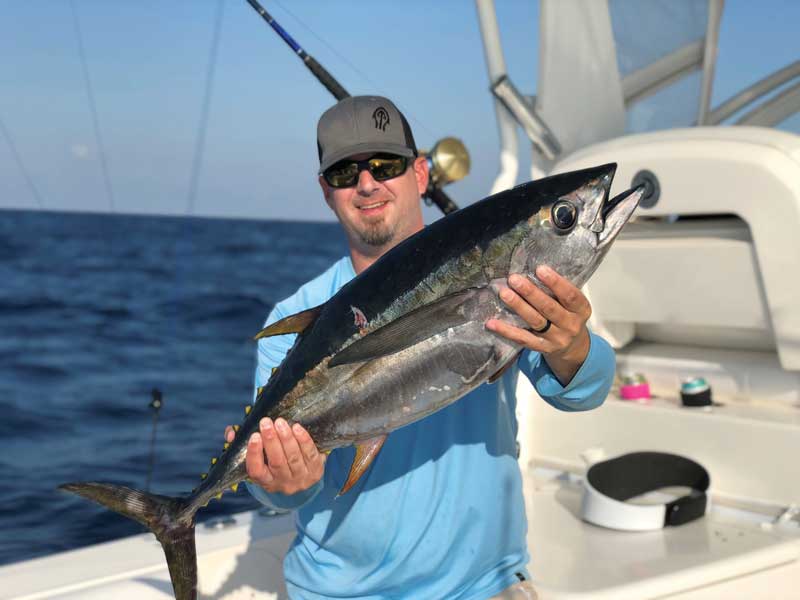 Kaylie Jasinski, editor: "I logged 34 days, mostly on powerboats and some paddling days on my SUP. I raced in four cocktail class regattas, got to take my second-ever ride in a Jersey Speed Skiff at CBMM's annual Antique and Classic Boat Festival, and spent many a summer day fishing or anchored out with family. When not boating I'm an avid camper, so one of my favorite memories involved dinghying over to Hart Miller Island at dusk to camp right there on the beach."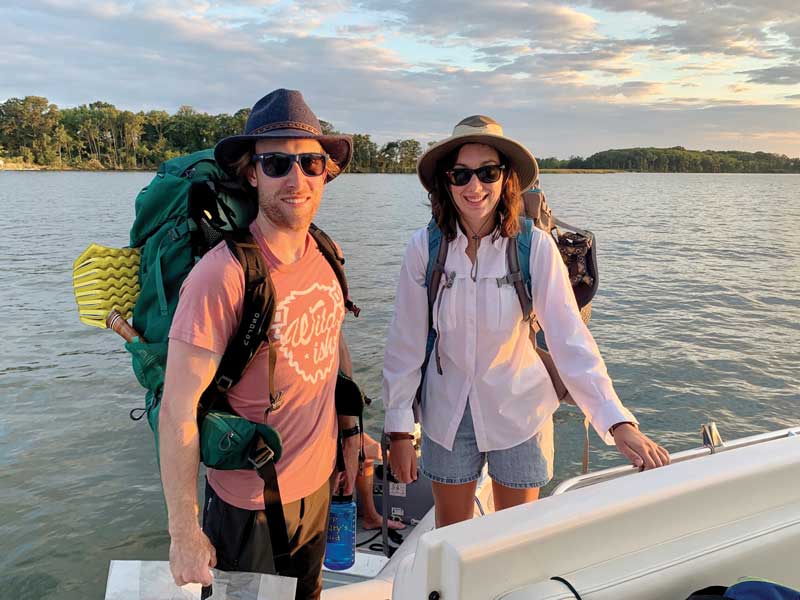 Brooke King, customer service manager: Logged 40 days on the water through powerboating and fishing. Favorite memory: "Watching the OC Air Show with the Blue Angels from the boat with the kids—spectacular! And watching my girls go parasailing for the first time. My photo is of a chilly November lunch trip to St. Michaels."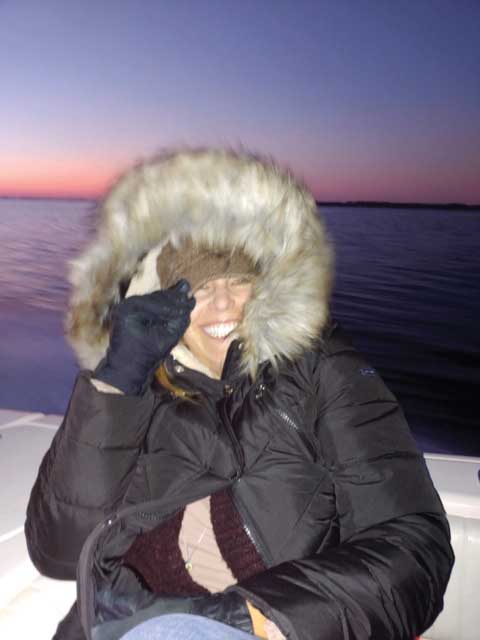 Lenny Rudow, FishTalk angler in chief: Logged 115 days on the water, ranging from fishing to work trips to crabbing. Favorite memory last year: "Watching one of my sons, Max, catch his first blue marlin!"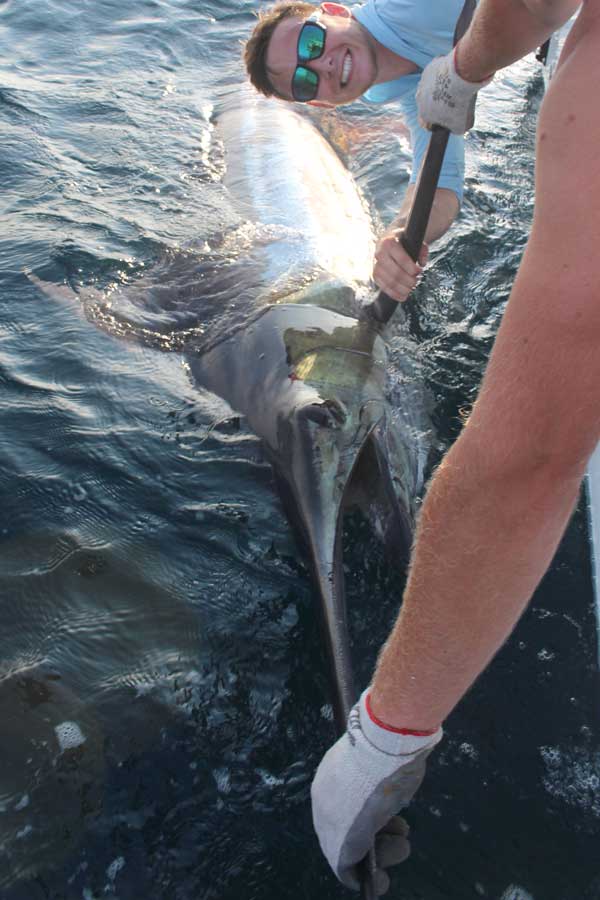 Heather Capezio, graphic designer: Logged 32 days on the water, mostly paddleboarding and some powerboating and fishing days. Favorite memory: "I finished my first Bay Bridge Paddle race despite the very rough and windy conditions. All the hard training for three months paid off. I plan on doing the race again in 2020."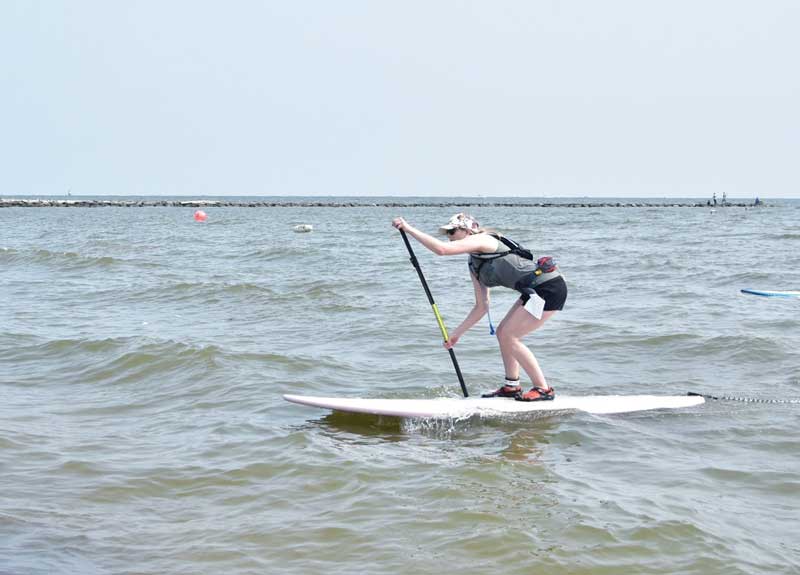 Lucy Iliff, distribution manager: Logged 18 days on the water through "cruises on Indian Summer in Hampton, VA, and Florida, and outings on the Albemarle on the Severn River." Favorite memory in 2019: "Enjoying an early morning sunrise in a cove off the St. John's River on the Indian Summer last winter. My favorite time for cruising is anchoring out and waking up to the quiet of the early morning. You just can't beat that experience. We no longer have the boat, but I will always have those memories."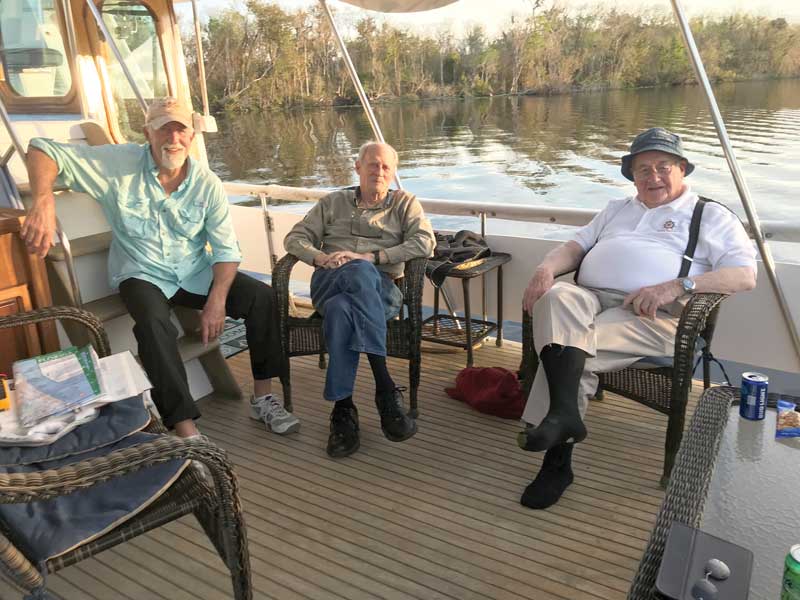 Katie May Dixon, advertising sales: Logged 64 days on the water. "First half of the year was spent working on a private yacht (112-foot Westport) delivering it up and down the Eastern seaboard and Bahamas and playing and fishing with its toys (a 40-foot Intrepid and 14-foot dinghy). Second half of the year was spent cruising the DC Potomac area on the water taxis and a little skiff with an outboard." Favorite boating memory of 2019: "Hanging with my puppy pal Wilson cruising around The Wharf in DC."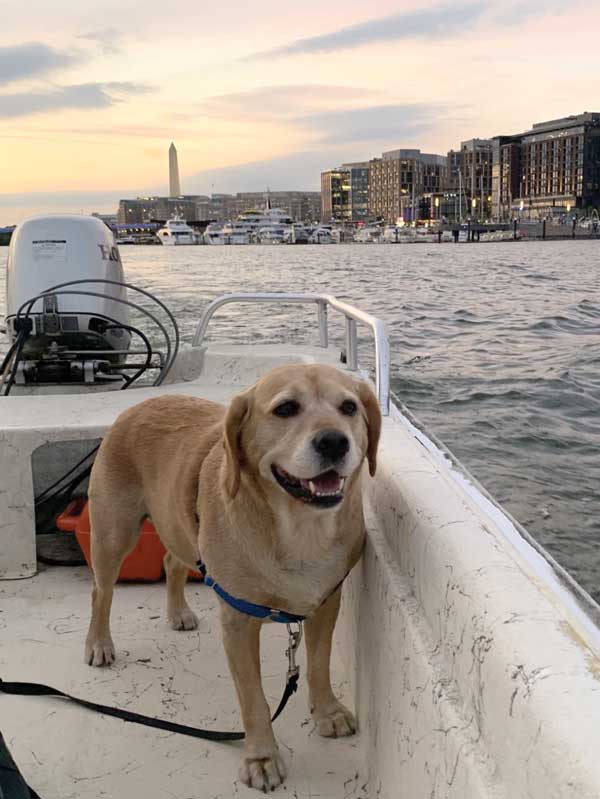 ---
For those people who think they can hit 100 days on the water in the calendar year, we have the Century Club. Set a goal and start logging those days!