If you missed part one in our three-part Captain's License series in the May issue of PropTalk, you can catch up online at How To Get Your Captain's License. Last month we covered the requirements for getting a license, along with the different license grades. This month, we're focusing on the renewal process and finding work.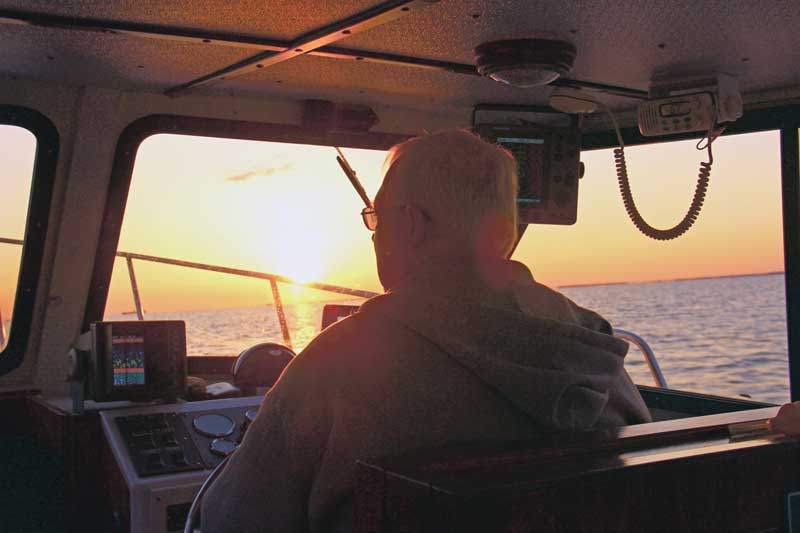 Ever since I was a boy, spending summer days out on the salt water in my grandfather's boats, I have wanted to be a captain. As a kid, I didn't think it through any more deeply than that; it was an aspiration that simply involved being in command of a vessel, a boat, or a ship, and taking it somewhere. In 2008, with the encouragement of an old friend who had been in the merchant marine for many years and who was a licensed captain himself, I decided to pursue that dream by attending a 100-ton license course for a couple of weeks and getting my license. My goal at the time was to earn some extra money during a time when business was slow, possibly by delivering yachts to various places in my spare time. After all, what could be more fun than being out on the water in OPBs, or Other People's Boats, and being paid for it as well? 
Work Your License
On the last day of captain school, after the exams were done and we were ready to leave, our instructor gave us one final word of advice about our new licenses: "Remember, don't sit on it. Get out there and use it. It's a working document." He was right, of course. Sea-knowledge does not hang around for very long in an armchair or sitting on a shelf; it is unique in that, like an airplane pilot's knowledge, it needs to be frequently in use in order that it not be forgotten. Everything one learns in a book is different when viewed out on the open water. Putting that knowledge into practice at sea is the best way to embed it in your mind and keep it fresh.
Some students were in that class to renew their licenses. It takes time, weeks and even months, to get all the paperwork done so that the Coast Guard can process your renewal, so it's actually best to begin the renewal process six months or so before your Merchant Mariner Credential (MMC) expires, to be safe. 
Let's say that you have a job as a captain waiting for you, as is often the case, or you are planning to start up a charter business, a water taxi, tour boat, or something similar. Your license is good for five years from the date of issuance. Time flies quickly on the water (especially in nice weather), and before you know it, you are a few months away from the expiration of your MMC and you must scramble. Let's skip ahead for a moment and talk about starting the process to renew your license so that you will have an uninterrupted transition to your next five years of being a captain.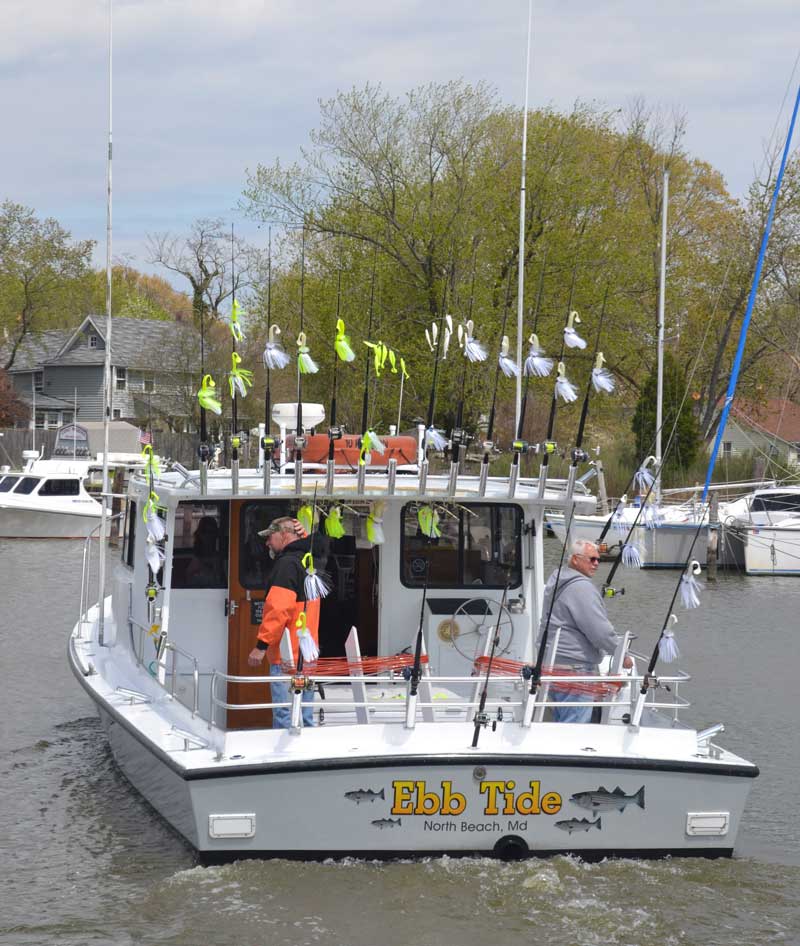 Renewing Your MMC
What's involved in a renewal? The appropriate application form(s), passing a physical exam and drug test, and sea time, typically 360 days with 90 of them during the past three years. For more information, the U.S. Coast Guard website contains organized information, requirements checklists, and more, and is easy to navigate (dco.uscg.mil/nmc/checklist). The last time I renewed my license, I attended a one-day (full day) class and exam in Annapolis. The course satisfied the professional requirement of attending an approved training course in lieu of the 360-sea day requirement as outlined in 46 CFR Part 10.227 (Requirements for Renewal). 
This renewal class is used for renewal of an MMC for Operator of Uninspected Passenger Vessels (OUPV), and 100 Ton Master for both Inland/Near Coastal waters. A certificate of completion is issued to students who attend class and who successfully pass the written proctored exam. The completion certificate (valid for one year) is submitted with the MMC renewal application to the Coast Guard.
Extra Coursework
I began captain-hood late in life. Ideally, you'd begin as a young person, working your way up through various roles on shipboard until you are eligible and knowledgeable enough, and have accumulated enough sea-time, to earn your license. As you find yourself the captain of vessels in your tonnage rating, or as you work as a crewmember aboard larger vessels, you may be able to apply for a Raise in Grade to 250 tons, 500 tons, and higher, with Coastal, Near-coastal, Oceans, Unlimited, and International classifications. It can take years to advance through the various levels of licenses. The system is designed for the career mariner. 
But there are ways that you can increase your knowledge and enhance your value to a prospective employer and increase your confidence and personal satisfaction by taking advanced courses of study at schools such as maritime academies. Courses such as Radar Observer Recertification, Basic Firearm Safety, Global Wind Organization (GWO), Basic Safety Training, and more are available. A favorite of mine, and now being required in many instances by employers, is the MROP: Marine Radio Operator Permit (MP) which is required to operate radiotelephone stations aboard vessels of more than 300 gross tons and vessels that carry more than six passengers for hire in the open sea or any tidewater area of the United States. MPs enable the holder to operate radiotelephone stations aboard certain vessels that sail the Great Lakes, certain aviation radiotelephone stations, and certain coastal radiotelephone stations. The nice thing about this permit, or license, is that it is inexpensive to get and it's permanent—no renewal necessary.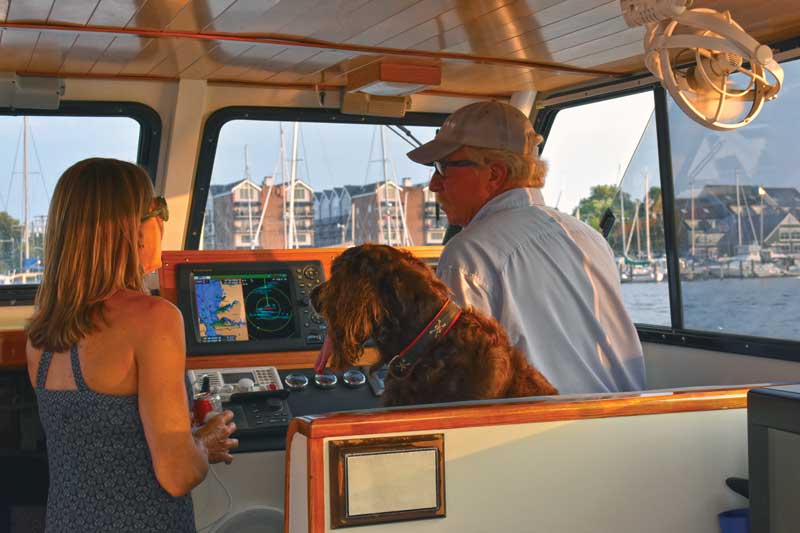 Finding work
As mentioned earlier, some prospective captains have employment waiting for them when they get their MMC. Many do not, but perhaps they have a suitable boat and want to start a tour business or fishing guide business. Many still would like to be in the yacht delivery business, often with a partner or crew of one or two others. What makes the delivery business different from many other businesses that I have seen is that it is very much a referral or who-you-know business. If you establish a relationship with a boat broker, for example, or a busy boatyard, and you get a delivery job and you do it well and without mishap, you might find yourself recommended by them for another delivery job, or to another broker as well. It's about building trust and being reliable, and especially keeping the paint job intact. Over time, you may find yourself busier and busier as word gets around that you are a good captain to hire. 
Some captains whom I know tend to 'keep their ear to the ground' with regards to boats being bought and sold in their area. They have a well-established network of friends in the sales and brokerage end of the industry, and when they hear of a boat changing hands, they aren't shy about asking the broker what their plans are for the boat, to see if it needs to be delivered somewhere. Remember that professional boat surveyors are also great contacts, since boats are usually surveyed before they change hands. It's also a great idea to belong to social and professional maritime organizations such as the Chesapeake Area Professional Captain's Association (CAPCA) since they may have a job postings board for members. You can also attend 'Crew Match' gatherings hosted by some boating magazines. And, of course, much can be learned by listening and being sociable at boat shows. 
Get the word out and be safe on the water! 
By Captain Michael L. Martel