Choosing the right marina for you and your family can be a very personal decision. Marinas can be so much more than a parking space for your boat. For many boaters, marinas become weekend or full-time homes, safe havens for you and your prize floating possession, and "neighborhoods" where you discover lifelong friends.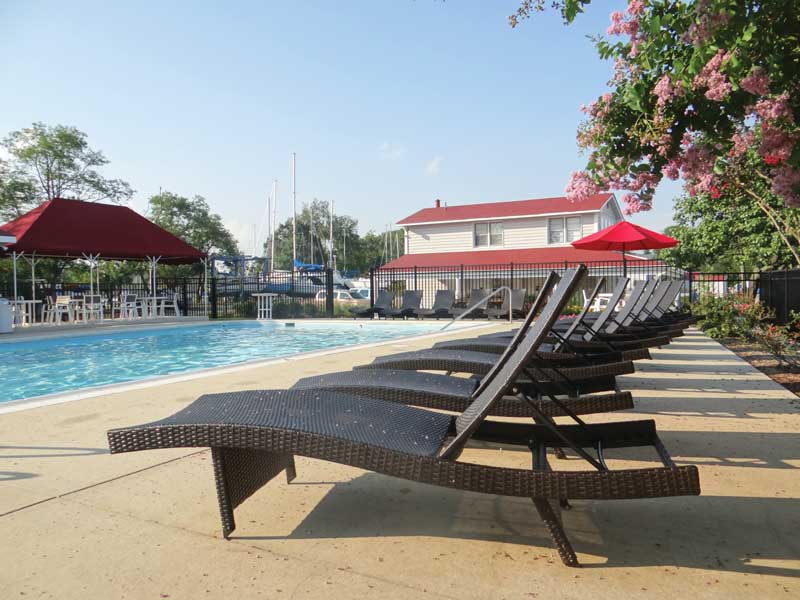 Finding Your Home Away From Home: How to Choose the Right Marina
The choices available to prospective slipholders on the Chesapeake and its tributaries are plentiful and may seem overwhelming for newcomers. It's important to evaluate what you want in a marina depending on the type of boating you do, your lifestyle, or amount of time you have for boating and commuting to a marina. Even seasoned boaters who are longtime marina customers need to reassess their marina environment every few years to make sure it's still fitting, affordable, and well-kept.
Resort marina, small family marina, full-service boatyard and marina, urban marina, quiet rural marina: all of these marina types, as well as hybrids, are available in Chesapeake country. To narrow down your options, here are some considerations. 
Location, location
The first consideration is how far the marina is from your home. If you intend to use the boat every weekend and must drive two hours to get there, will it grow tiresome? You should know how long it takes to motor from the marina out into the area you like to go boating in. A friend has a one-hour boat ride to the open Bay. He enjoys it, yet admits that his spouse doesn't like it as much as he does. Another friend must wait on a drawbridge that only opens on the half hour. Would a marina that has better access to open water work better for you, or is the charm of the marina worth it? These are questions worth asking.
Next, assess the actual slip for your boat type. If you have an extra-beamy boat, you need to know that you can get her in and out of your slip, the fairway, and the channel. All must be wide and deep enough for your boat type and maneuvering skills. It's also important to know how well-marked the channel is and how well-lit the channel and fairway are at night, in case you need to find your way in after dark.
Amenities and you
What services and amenities do you need or prefer, and how much will they cost? 
Among the many amenities you may need are: shore power hookups, fresh and drinkable water for your boat's water tanks, finger piers, well-placed cleats and line hangers, dock carts, gear boxes, dinghy storage, shore showers and heads, shoreside picnic tables and grills, swimming pool, and restaurant or clubhouse. 
Depending on the characteristics of your boat, the needs of your crew and family, and what you're willing to pay for, filter through the amenities you need or want.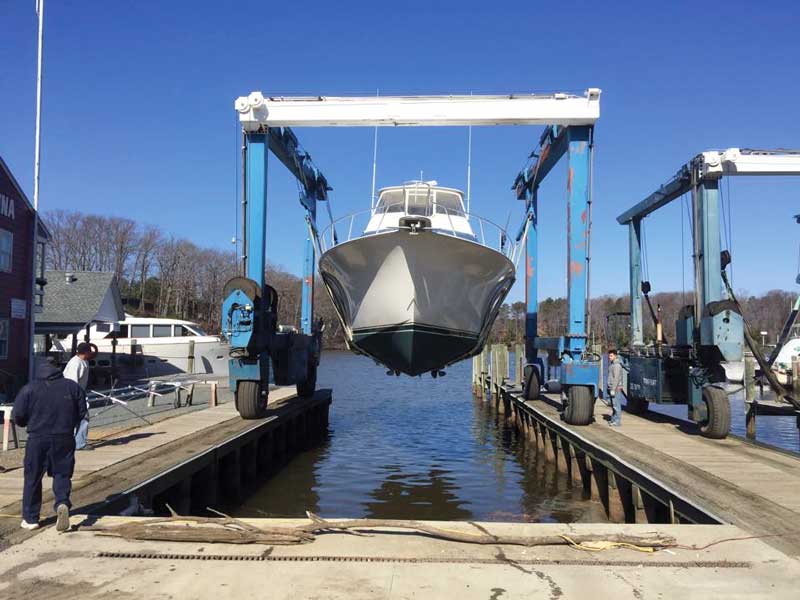 Take a closer look
When you visit a prospective marina, you should evaluate how well-protected it is from storms or hurricanes. How has the water risen in big storms—above the piers and pilings? In case of storm events, you should know if the marina offers dry storage. 
Whether the marina offers fuel and pumpout services is important to know; and if the marina does not offer those, you must ask how far you must travel to find them. Also find out if there are any services on site and/or a Travelift for haulouts. 
Imagine yourself walking down the dock with a cooler for a day on the water… Assess the condition of the walkways and piers to ensure there are no loose planks or wobbly finger piers. Are there well-placed ladders along the docks in case someone falls into the water? 
Imagine you're returning from a great day on the water, yet have to carry a load of wet towels and garbage down the docks back to the parking lot. Note how well-tended the grounds are, how clean the bathrooms are, how secure the front gate is (if there is one), and how accessible the dumpsters and/or recycling bins are.
Meet the "neighbors" 
Check out the mix of powerboats to sailboats in the marina. If it's important to you to be around like-minded boaters, you might not want to be the only powerboater in a sailor marina. Talk to the marina manager and ask yourself if he or she is present and helpful. Ask what can be expected of them, such as notification if your boat has been burglarized, doubling up lines in case of a storm, or how to find a staff member after hours in case of emergency. 
After you've talked with the marina's manager, visit the place on a nice weekend morning and talk to other boaters to get their take on many of these key issues. Ask them if they've encountered any downsides to keeping their boats there. Check out the slip you want to lease and see how it looks from ashore.
What are the rules? 
All marinas have rules…. Only enter between X hour and X hour. No noise. No liveaboards. No attaching your own cleats or hardware to piers. It's critical to know your marina's rules and if they work for your boating lifestyle.
Some marinas that maintain onsite boatyards prohibit outside mechanics and other personnel from working on your boat while it's on shore. It's good to know if you have a favorite "mobile" mechanic. You should also know your obligations if your boat leaks fuel or oil.
Visit by boat
If it's possible to motor to the marina to see for yourself what the approach channel is like and how difficult it is to get to your slip, do it. If possible, with the permission of the marina's manager, try docking your boat in the slip you'd like to lease (or a similar one). Go in and out several times to be sure you haven't missed anything.
Contracts
Once you've evaluated the amenities you want or could do without, and narrowed down your search, read the contract closely. Make sure that you've looked over all the restrictions, obligations, and other rules and that you're prepared to go along with them. 
For example, if you decided to leave before your contract ended, could you sublet your slip? If not, what would happen? 
Take stock every few years
Weigh the advantages and disadvantages of where you keep your boat at the time against what you want to get from boating. You may find that your current marina still fits the bill, or you may decide so much has changed that it's time to make a change. It's your home away from home, after all, so it should feel right for you, your family, and your boat.
~Reporting by Art Pine 
---
Click to Marinas of the Chesapeake Bay for our interactive marina directory and map.