In the mid 1980s my wife, Dotty, and I were "day boaters." We would invite friends and their children for a cruise on Long Island Sound, go to a sand hole across from Connecticut, swim, and then go back to our home for a barbeque. That was the extent of our boating, until we met Fred and Nancy, who had started boating in the mid 1970s and knew a lot more about the boating lifestyle than we did.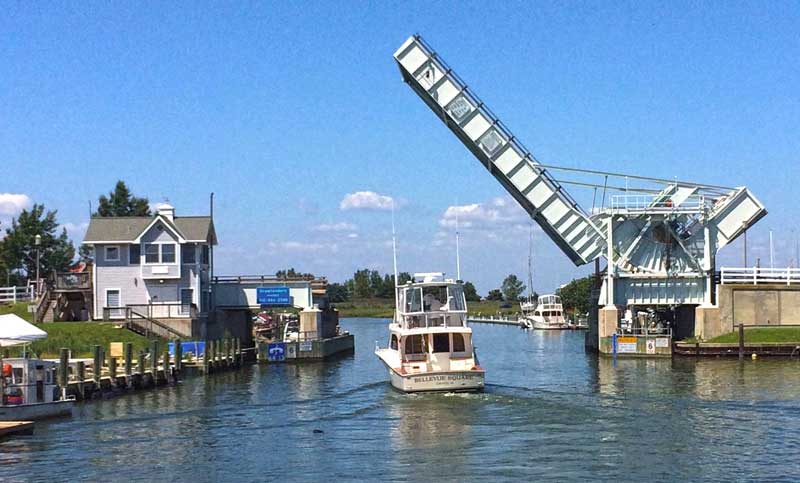 My wife and Nancy worked for the same company, and we soon became great friends.  One day Fred said, "We're going to anchor out next weekend on the North Shore of Long Island. Would you like to join us?" 
I replied, "What, in the dark?" Despite our hesitation to stay on our boat overnight, we went with them, and that weekend was the start of real boating for us. Weekends on the hook or rafting up led to three-day holiday weekend trips, and eventually to two-week cruises consisting of an outbound leg, a turn-around weekend at some great New England resort, and a return leg with stops at different places than the outbound route. 
Another experienced boating couple, John and Kathy, soon joined us, and we became inseparable on the weekends, holidays, and our two-week boating vacations. The two experienced couples knew a ton of neat places to go, and our job became to find new marinas and new places to anchor to mix things up a bit.
Fred and I would call each other at the beginning of a week and pick a chapter in Chapman Piloting & Seamanship to read that week and discuss while away together the following weekend. Knowledge from Power Squadron courses fades away in time, but ongoing discussions of the Chapman Piloting & Seamanship chapters tends to keep the learning fresh. In essence we owe a lot to Fred and Nancy.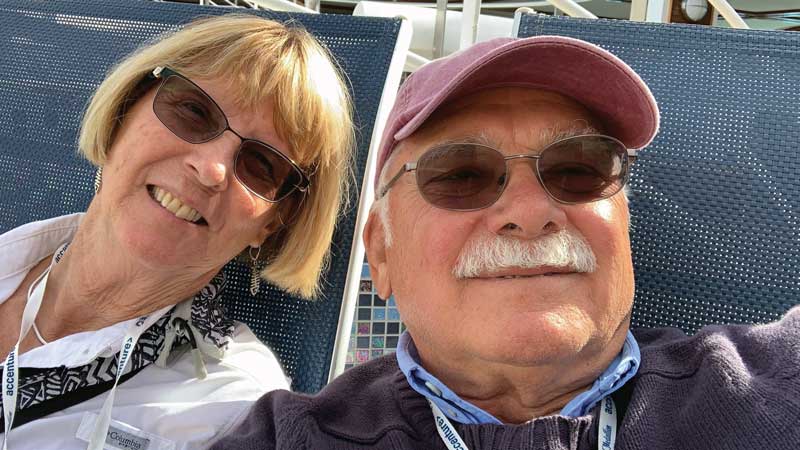 The mentee becomes a boat mentor
Fast forward to the 21st century. Now we are living near and boating on the Chesapeake Bay. With almost 40 years of boating experience, it is our time to pay it forward. Now we mentor boaters who need and are willing to accept the help. In fact, mentoring new boaters (and experienced boaters who want to improve a particular skill set) has become one of our most enjoyable experiences on the water.
Recently we took a three-week cruise with friends who are fairly new to powerboating. They may not have tried such an expansive and somewhat challenging trip without experienced friends cruising with them. At the end of each day, it was exciting to reflect on the journey and view the cruise through the eyes of a crew expanding their boating skills. 
Over the years we have taken numerous trips with friends who are new to boating following in our wake. Many of these trips have been on the Chesapeake Bay, but we've also done a cruise from here to Rhode Island and another in southern New England. Each time a cruise of that type is complete we reflect and say that we got a lot more out of the experience than we put into it. The real reward is when our friends tell us, "What a great cruise that was. Can we do it again?"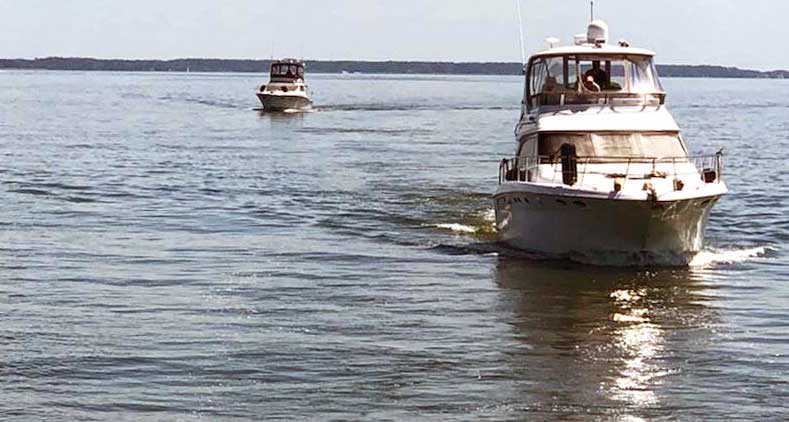 A couple of years ago we got into a discussion about anchoring out overnight, and our friends said, "We've never done that, but we'd love to try it." So, we picked a potential Saturday date and a few days before confirmed it was going to be a calm night. We have a favorite spot west of Big Island across from the Smithsonian Environmental Research Center on the Rhode River. It's busy during the day with jet skiers and small boats pulling kids on tubes, but it quiets down later. Our friends had no trouble setting the hook and enjoyed their first night with the stars and the birds in the morning. An open hatch with the bow into the breeze is Mother Nature's air-conditioning. You can't beat waking to the birds talking as first light streams through the hatch. Our friends said, "Let's do this again!"
Another example of a rewarding mentoring session occurred when one of our closest friends was having a devil of a time backing into a slip during a Marine Trawler Owners' Association (MTOA) cruise. Turns out he had a T-head slip at his home; he would just pull next to it, and they would tie up. It was not uncommon for this captain to make 15 passes on a traditional slip before he got it lined up just right. It was painful to watch! I hesitated at first to offer docking help. 
Eventually I said, "Why don't you guys come on my boat, and we'll practice docking in a vacant section of the marina?" They agreed, and with them aboard my boat, I must have gone in and out of an empty slip a dozen times from all different angles. We spoke about how to work the gears and props in forward and reverse so that you get just the right clearance and miss the pilings. We also talked about crew signals and last-minute fine-tuning of direction during the final docking approach. It took a while, but my friend's docking skills improved dramatically.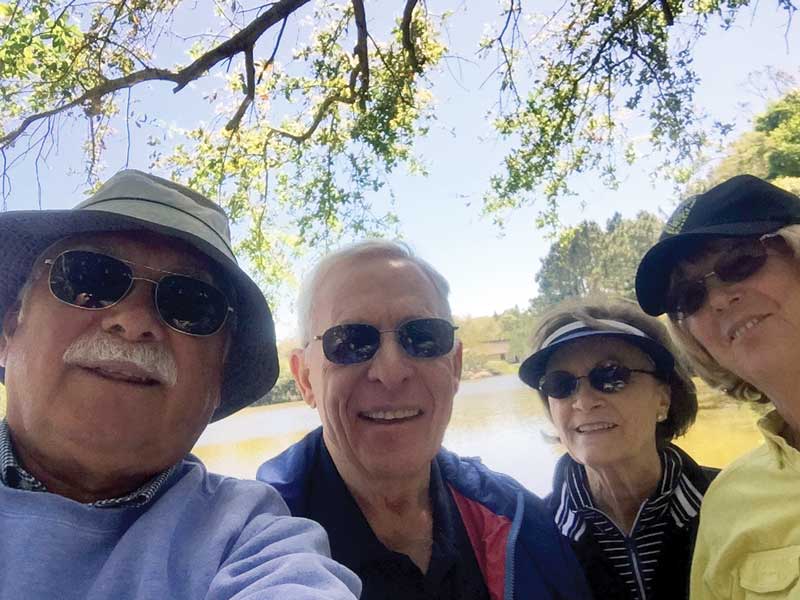 One tradition that has proved to be especially helpful when a group of us is cruising together is to schedule and hold "captains' meetings." On the days when we move our boats, we meet over coffee early in the morning to discuss weather conditions, "go no go," alternate courses to our next destination, and local knowledge about coming into the next harbor. If a skipper and crew decide not to go, we are careful not to shame anyone about their decision.
Fred and Nancy, who got us going in this great boating lifestyle, now live in the Williamsburg, VA, area, and are still boating. We try to get together with them at least once a year, and I never fail to thank them for mentoring us in the early days. Thank you again, Fred and Nancy. 
By Bill Bogutski