The second event of the summer for the Southern Maryland Boat Club was held at the end of July and featured vintage race boats making waves in beautiful Breton Bay.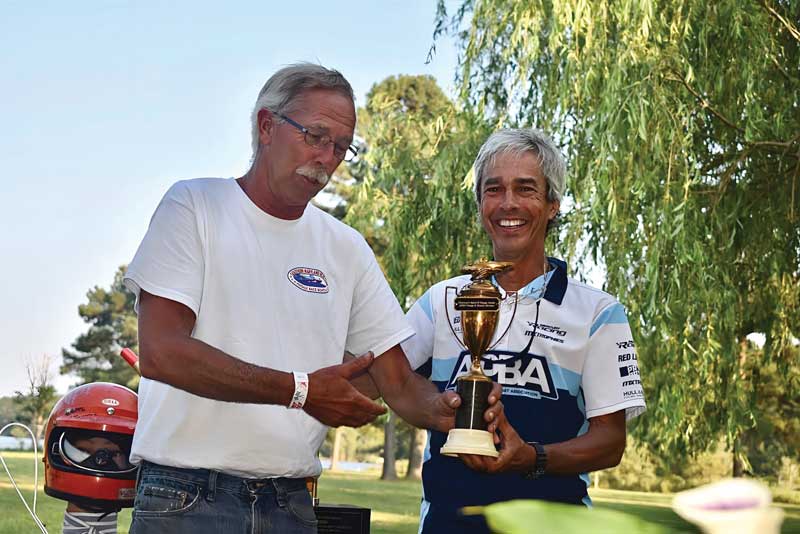 The club's annual June event at Piney Point was a great success with 39 registered vintage race boats that ranged from small v-bottoms to fire breathing, high speed tunnels. In addition to local members, drivers traveled as far as 850 miles to join in the fun. The event has become an anticipated family summer activity. The two-day schedule includes 11 hours of true and historic race boats running on course that was used when the boats were in competition. 
The growth and resurgence of the club and its events have been recently recognized by the American Power Boat Association's vintage and historic division chairman Jeff "Nemo" Buckley, who represents all of the nation's vintage race boat clubs. Buckley traveled from South Carolina for the event at Piney Point.
Buckley said, "Southern Maryland Boat Club never fails! Piney Point was clear evidence of that as the organization and all the volunteers had everything in order! For the first time, I had the pleasure of attending their event and introducing an inboard capable of playing with the outboard family on the Chesapeake. SMBC honored our revered "Wild Bill" Edwards throughout the weekend and quite a few stories circulated of his humorous antics. The chairman's Spirit of Vintage award was given to Chris Lawrence, an Edwards disciple and protege, for his ceaseless commitment to V&H. The "Nemo" award was aptly bestowed upon Rayner Blair for that "Kill-Switch Syndrome" that affects so many. The Golden Snorkel was not awarded... nobody sank. Wayne and Lisa Goddard kept the masses fed at their lovely, sprawling waterside estate. Can you spell 'impressive' on every level?! SMBC and its squadron of volunteers never cease to amaze both attendees and spectators. Great water, great food, and great fun! Put this one on your calendar as they are raising the bar on the Chesapeake!"
Learn more at: southernmarylandboatclub.com.
By Jim Berry