A Driving Tour along Maryland's Eastern Shore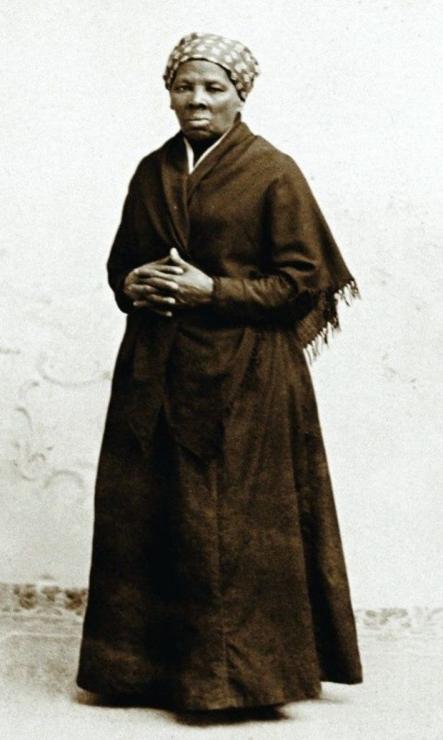 Where ordinary people did extraordinary things
If wintertime finds you on your "land yacht," there's one long drive you and your family may want to take. Harriet Tubman's story began on the Eastern Shore of Maryland. Now you can follow her early life in slavery, 1849 escape, and extraordinary path to freedom and helping others achieve it along the 11,000-acre National Monument established in her name.
As it passes through Maryland following the stories of Tubman's daring rescues, the Harriet Tubman Underground Railroad Byway meanders northward through Caroline County to the Delaware border at Sandtown and continues through Delaware. The Byway's landscapes, marked by rural roads, dense forests, vast marshes, acres of farm fields, and quaint villages, are a main attraction for sightseers, bicyclists, boaters, fishermen, nature enthusiasts, and hunters.
The sites, sidetracks, and water trails along the Byway offer more than 30 points of interest—from the Dorchester County Visitor Center (where you will find background information and glean more from knowledgeable volunteers), to the marshes of Blackwater National Wildlife Refuge, and on to more places where Tubman lived and worked as an enslaved child. Visitors explore the region's historic sites, scenic vistas, and recreational destinations that provided the backdrop for the secret networks to freedom forged by 19th-century self-liberators.
Some points of interest
In 1850, Harriet Tubman's niece, Kessiah, and her two children escaped from the auction block at the front of the Dorchester County Courthouse. Kessiah's husband John whisked them away and took them by boat to Baltimore, where Tubman met them and took them to Philadelphia.
The Harriet Tubman Museum in Cambridge celebrates her legacy. Over a period of 20 years, 1810–1832, enslaved and free blacks dug the seven-mile Joseph Stewart's Canal through the marsh. Various members of the powerful Stewart family were split over their opinions on slavery.
A number of churches with historical significance are along the Byway, including Malone's Church in Madison, New Revived Church in Taylors Island, Scott's Chapel in Bucktown, and Faith Community UMC Church in East New Market, where Rev. Samuel Green helped Tubman and others, including the notorious Dover Eight, find freedom.
Jane Kane, the fiancée of Tubman's brother, Ben Ross, disguised herself in men's clothing and escaped on Christmas Eve 1854 along Buttons Creek on land that now is part of the Blackwater National Wildlife Refuge, comprised of landscape and marshes that are largely unchanged since Tubman's time there.
The historic Bestpitch Ferry Bridge over the Transquaking River in Bucktown, MD, provides a view of Dorchester County marshes. In this environment, knowledgeable slaves could hide for weeks and follow the waterways north to freedom.
Visitors to the Adkins Arboretum, a 440-acre garden and preserve, will walk along streams, over wetlands, and through woodlands experiencing the kinds of landscapes that freedom seekers on the Underground Railroad passed through on their way north.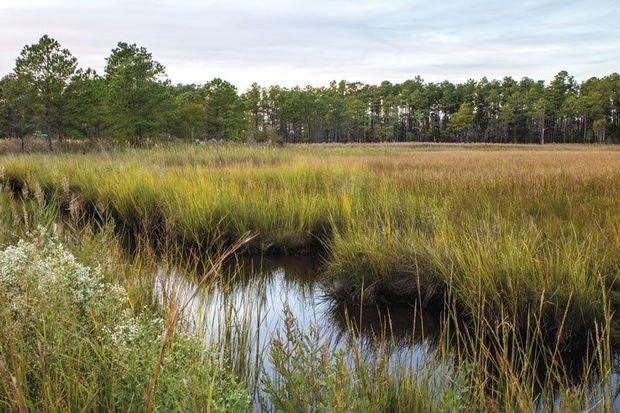 Visitors Center to open in March
Due to open in March 2017, at the heart of this journey is the Harriet Tubman Underground Railroad Visitor Center in Cambridge, where interactive exhibits, educational programs, and experiential tours will be featured. Visitors will discover stories that highlight Tubman's and others' daring rescues and escapes, the struggles of free and enslaved communities, and their complex relationships with slaveholders—struggles that defined the local and national conflicts that drove the nation to civil war.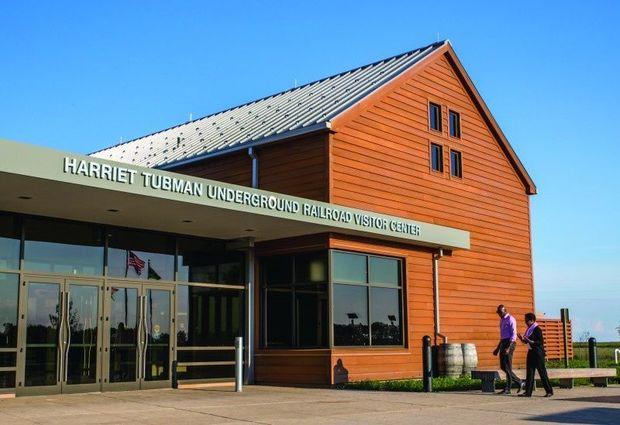 Maps and more T
o order a hard copy of the Byway map, call (410) 228-1000 or email [email protected]. Download a PDF, watch video, and more at harriettubmanbyway.org. There's an App for That! Find the Harriet Tubman Underground Byway App at your app store or find the mobile tour at tubman.oncell.com.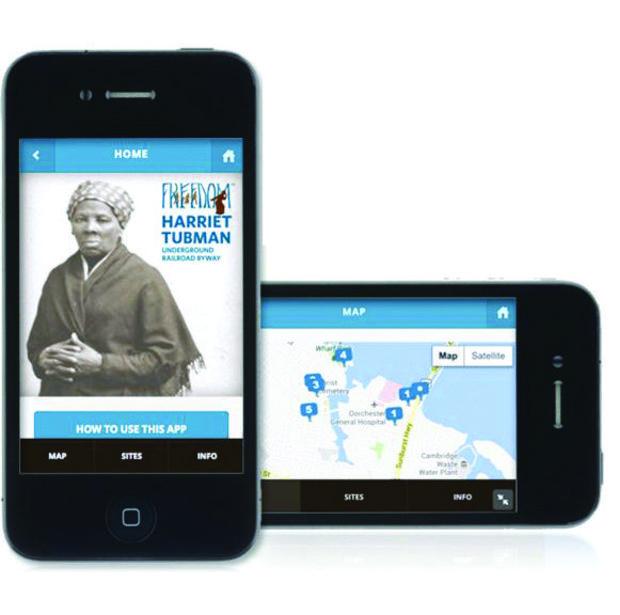 U.S. Treasury $20 Bill Redesign will Feature Tubman Tubman is set to be the first African American woman and first woman in 100 years to be featured on the newly designed $20 bill.