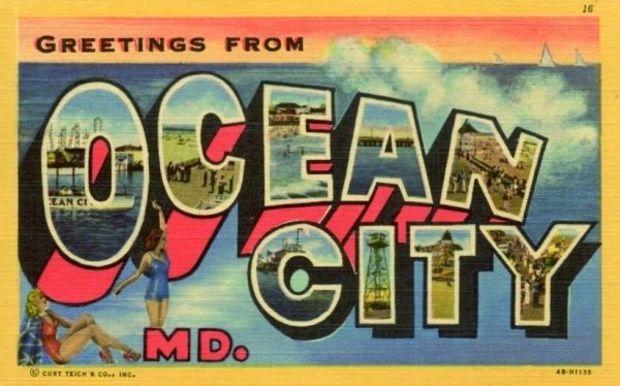 By Gary Reich OK, some translation may be in order. "Goin' downy oshun" in Balmorese (a tricky Baltimore dialect spoken from Brooklyn, MD, to Joppatowne, MD,) translates literally to "Going down to the ocean." What it means to most of us is packing up the land yacht (possibly with a boat and trailer attached), sitting in traffic at the Bay Bridge until 2 a.m., and then spending a week—or just a weekend—enjoying the shoreside sights, sounds, and boating fun. For many this time of year, though, that also means bluewater fishing in Ocean City, MD's offshore canyons for feisty predators such as white marlin, tuna, and wahoo. Whatever it means to you, hop in the PropTalk station wagon, and no, don't ask "Are we there yet?" until we're there. The land on which Ocean City sits was originally purchased from American Indians by an English fellow named Thomas Fenwick. If the name sounds familiar, it's because Fenwick Island, just north in Delaware, bears his name. Back before the Chesapeake Bay Bridge opened in 1952, most visitors arrived in Ocean City came from Philadelphia, PA, Wilmington, DE, and Maryland and Virginia's Eastern Shore. After 1952, the area became accessible to the Washington-Metro area and an economic boom ensued. Today, the seaside town and surrounding areas attracts nearly 300,000 visitors a day during the summer season, which unofficially runs from Memorial Day to Labor Day. Aside from awesome bluewater fishing in the deep offshore canyons that sit about 60 to 100 miles off the beach, Ocean City has angling opportunities in its back bays and creeks, or just off or in the Ocean City Inlet where a frenetic caravan of boats come and go from at all hours of the day. This inlet wasn't always there, though; it was formed by a hurricane in 1933. Crabbing is popular, too, and the back bays and side creeks behind Ocean City are loaded with them. Whether you're a chicken-necker, an angler or just want to drag around the kids on a tube, wakeboard, or skis, trailering your boat to the ocean is a popular option for many vacationers; we recommend it.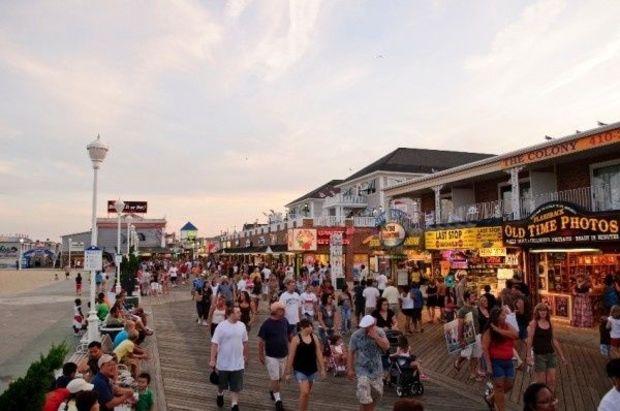 Getting to Ocean City is generally easy by land yacht once you've cleared the Bay Bridge. If sitting traffic isn't your idea of fun, the pros at PropTalk recommend, if possible, avoiding heading east over the bridge after 2 p.m. or before 11 p.m. on Friday. Saturday mornings are not as bad as one might expect, but traffic can pile up as the morning turns into afternoon. As always, accidents are the determining factor. You can check traffic on your smart phone or from home, or alternatively, check out the web cams at
baybridge.maryland.gov
, which give live feeds at the toll facility. Once you have cleared the bridge, the world is your oyster, and you can choose several different highway routes to get to the beach. There are a myriad of choices when it comes to marina or lodging options in Ocean City. Too many to list here, in fact, but if your boat is big enough to stay on, the majority of larger marinas lie to the southwest of Ocean City-proper off Sinepuxent Bay and the Ocean City Inlet in West Ocean City. Even if you're not staying on your boat, or trailered yours with you, these marinas are a great place to grab a bite to eat or wander the docks to see what the extensive sportfishing fleet brought up from the deep that day. The best places to ogle are Sunset Marina and Ocean City Fishing Center (across the inlet from Ocean City-proper) or White Marline Marina and Harbour Island Marina near the main drag in Ocean City. Most marinas have excellent restaurants and bars to lubricate your thirst and quell your hunger, and the festive atmosphere created by returning offshore anglers telling tall tales about the big ones that got away is not to be missed. Especially pertinent this time of year is the touchdown of the White Marlin Open, which brings offshore pros in from all over the world to compete for big billfish and big money. You can make an afternoon or evening out of watching the weigh-ins for the tournament at the Harbour Island Marina. See the helpful sidebar on times, location, and parking for this event included with this article.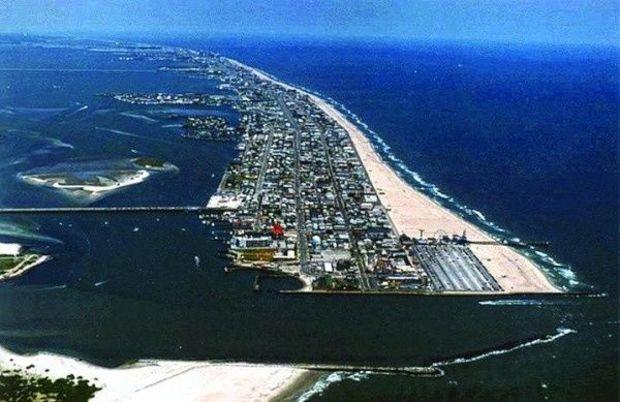 If fishing or crabbing is your thing, consider trailering your floating fun package (that's your boat, by the way) to the ocean so you can take advantage of the myriad of boating options available here. Isle of Wight Bay, Assawoman Bay, and connecting tributaries such as Greys, Mankin, and Herring creeks all hold not only blue crabs, but host excellent flounder, bluefish, and sea trout fisheries. Lunch ramps where you can park your tow vehicle and trailer while you're out on the water can be problematic, but a couple of recommended locations include Assateague Island State Park (Route 611 at Assateague Island Bridge) or Ocean City Commercial Harbor ( 12806 Sunset Ave., West Ocean City). We'd be remiss in not mentioning Indian River Inlet, about 30 minutes by car north of Ocean City, which has also has excellent fishing in and around the inlet and a large marina with launch ramp at Delaware Seashore
State Park. Think of it as a somewhat more peaceful place away from some of the hustle and bustle associated with Ocean City.
And of course there's no shortage of things to do in Ocean City itself, even if you decide not to bring the boat and catch a mess of crabs or a cooler full of fish. Perhaps highest on most folks' itineraries is the Ocean City Boardwalk. Dating back to 1902, the two-and-a-half-mile long wooden walkway is lined with shops, take-out stands, arcades, hotels, and all sorts of other fun shops and side street businesses. People-watching should be high on your list of things to do, and the activity is facilitated by hundreds of wood benches that line the boardwalk. There's not a line in front of Thrasher's Fries on the boardwalk because of the horrible fries they serve. Stop here for a bucket full and start walking north along the wood-planked promenade. Fisher's is the place for caramel popcorn, and if saltwater taffy gets your juices flowing, Dolle's is the place to go.
Fish, crab, catch a huge billfish offshore, or find a quiet bayside restaurant for happy hour and dinner. Catch a dock bar happy hour, or maybe find a cheesy T-shirt to send your not-so-favorite relative. Whatever your fancy, there's no better time to go "downy oshun" than in July and August each year.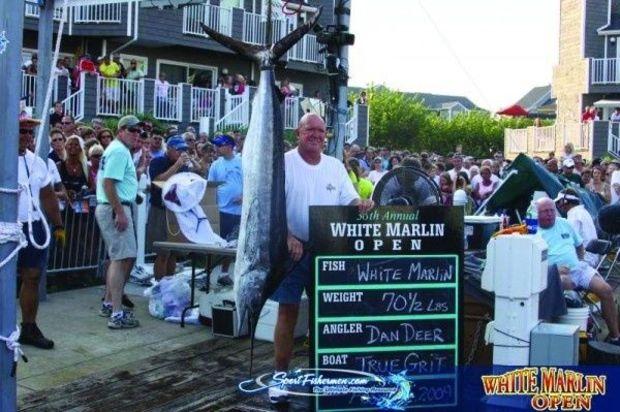 White Marlin Open (August 5-9)
Where to view the weigh-ins: Harbour Island Marina, 14th Street and the bay. When to view the weigh-ins: Between 4 p.m. and 9:15 p.m. each day of the tournament. Best times to watch: 5:30 p.m. to 7:30 p.m. each day of the tournament. Where to park: Not at the marina, but public parking is available a short walk away, and a shuttle service runs form the Ocean City Convention center to the marina on a regular schedule.