If you haven't heard of the Fishoff Glove yet, it's probably because it is still a local commodity. Rick Long, hailing from Southern Maryland, first developed the idea for his gloves after a long fishing trip that led to some torn hands. They are a sturdy cotton, modified Glazer glove with a crinkle finish rubber latex coating. Long does all of the modification and sewing for each glove in his basement, including stitching in galvanized wire around the rim to make them easy and efficient to put on and take off.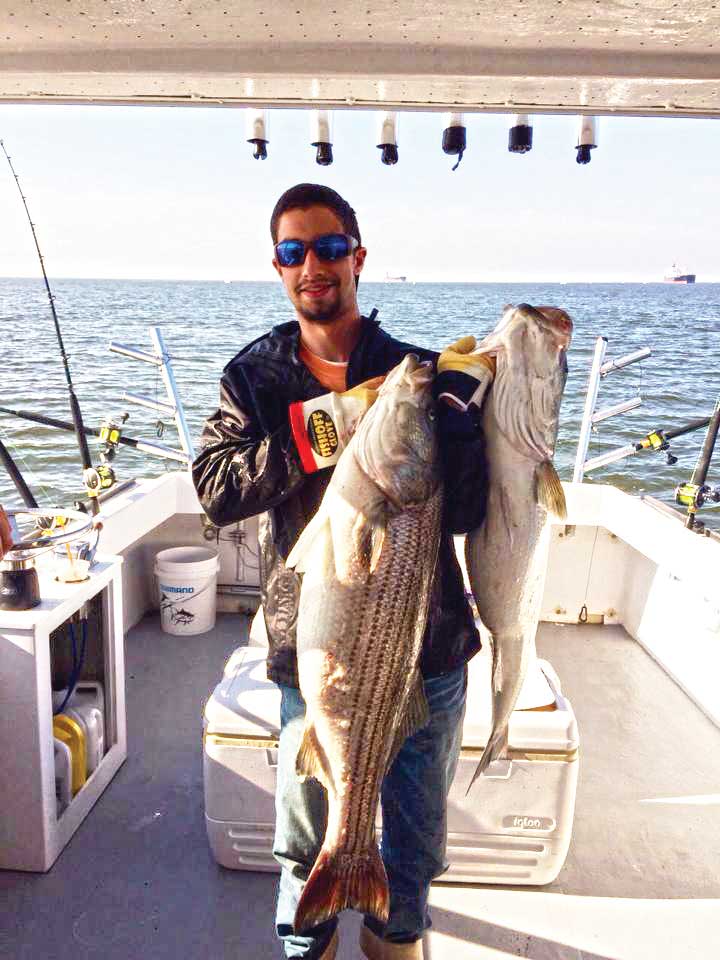 Currently there are two options to choose from. The first, for $22, is a belted, single glove used for light tackle fishing. Simply strap a belt around your waist, and the glove is attached to a retractable leash that Velcros onto the belt. It hangs at your side until you need it, then just slip your hand into the glove and hold up your trophy. The other option, for $32, is known as the Boat Cooler model and is a pair of gloves used for catching larger fish and for trolling. 
The gloves can be found in Angler's, All Tackle, and Homestead Garden stores. If properly cared for, the gloves have a lifespan of between three and five years. Currently the single glove belted version is the better seller among anglers, but recently Long has discovered that the size small pair version has become quite popular among female gardeners. If the glove fits!
---
For more product reviews, visit our Boating Gear Reviews page.