When it comes to naturally filtering river water, we often think of oysters. But mussels can do the job too. Last summer efforts began in the Patapsco and Anacostia Rivers to establish mussel beds to help improve local water quality.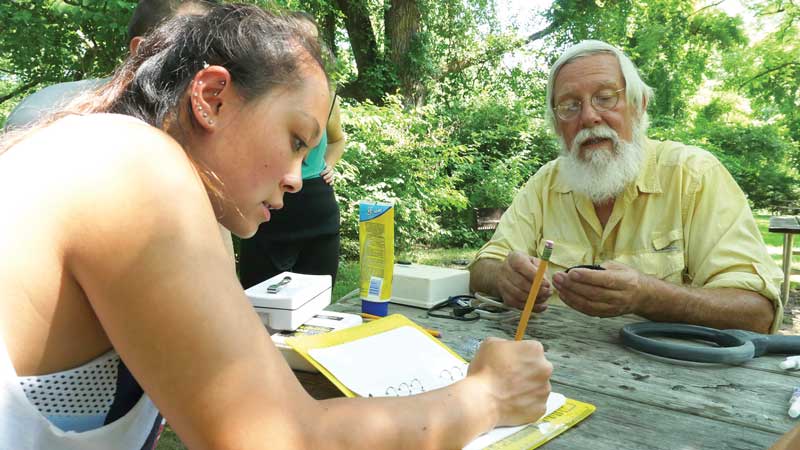 While it's true that mussels have only about one-fifth of the filtering power of oysters, an adult mussel's approximate 10 gallons of filtered water per day isn't too shabby. However, mussels are highly sensitive to habitat and landscape alterations, so first some studies were done to test their mortality in these waterways. After initial successes, now more mussels are being cultivated in hatcheries to help grow a new population and further restore the native populations.
In the Patapsco River, the most common freshwater mussel species in the state has been absent for decades, but recent collaborative efforts between the Maryland Department of Natural Resources and U.S. Fish and Wildlife Service last summer resulted in the return of hundreds of mussels to the Patapsco in Howard County. Individual mussels were given unique identification numbers and radio tags and were carefully placed on the river bottom. It's expected these transplants will reproduce naturally in the waterway. They will be joined by a new batch of another common species, which are currently being cultivated at the Joseph Manning Hatchery in Charles County.
Meanwhile, mussels were also transported last summer to the Anacostia River watershed, where it is expected they will contribute to efforts by the D.C. Department of Energy and Environment to improve the Anacostia's water quality. Their lofty goal is for the water to be "fishable and swimmable" by the year 2032. In June, a team led by the U.S. Fish and Wildlife Service started its first controlled experiment to see if mussels could survive and thrive there. Results were encouraging, and the intention is to continue the project next summer. The Anacostia Waterway Society has adopted the mussels from the study and is keeping them with their own mussels from a similar project. The long term scope of the project includes interactive classroom learning (in which DC school students will raise mussels) and eventually healthy, naturally-reproducing mussel beds.