I overheard a conversation recently where someone implied that you couldn't find a good job unless you had a college degree. But here's the thing—college isn't for everyone, nor do you need a degree to have a rewarding and lucrative career. The maritime industry, especially, is in dire need of skilled workers, and many places are willing to train the right people. You will often hear Capt. Rick Franke lament this situation in Boatshop Reports, but thankfully there are organizations and businesses willing to go the extra mile to get young people interested in careers on the water.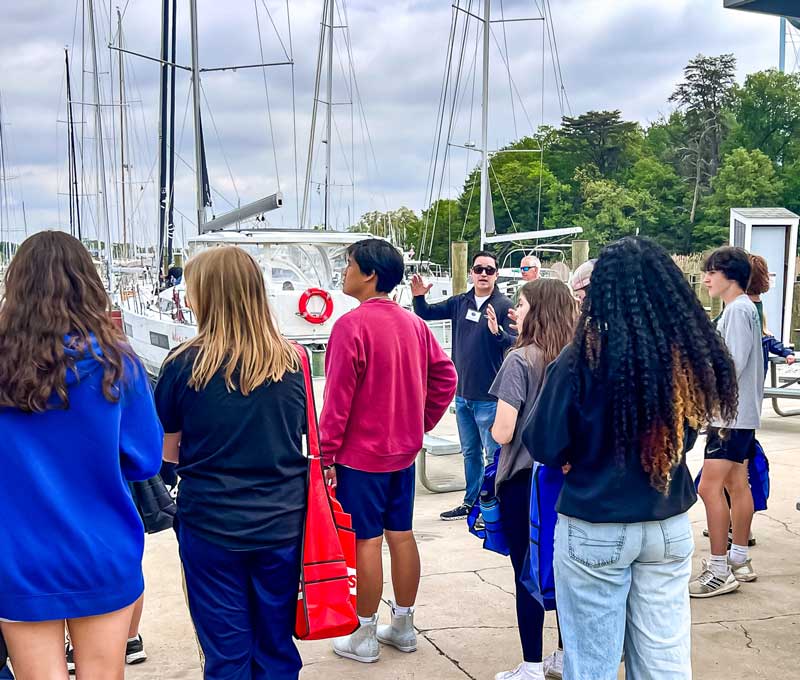 We often share success stories like this from the Marine Trades Association of Maryland's (MTAM) On-the-Job Training Program. This project is funded by the State of Maryland's EARN Maryland Grant Program, administered by the Maryland Department of Labor, Licensing and Regulation. It aims to act as a gateway into careers in Maryland's boating industry by offering hands-on training opportunities that often lead to full-time work once the training is complete. MTAM is determined to work closely with trainees to find an opportunity that suits their interests and affords upward mobility. To learn more about this program, apply for training, or find job openings, visit mtam.org/careers.
Another great opportunity for young people hoping to explore careers in the marine industry is the annual Marine and Maritime Career Fair. This year's event was held on April 27 and brought together local high school students, job seekers, and industry leaders for a day of networking and exploring career opportunities. Hosted by the Eastport Yacht Club Foundation (EYCF) and Anne Arundel County Public Schools, the event was held at Bert Jabin Yacht Yard in Annapolis and featured a wide range of exhibitors from across the marine and maritime industries.
The Expo featured over 30 booths where students could connect with representatives from various organizations who shared information about job opportunities, training programs, and the many benefits of pursuing a career in the marine trades. Students also had the opportunity to experience a working yacht yard during the busy spring season, where they could tour businesses, observe boat launchings, and view a variety of boats (power and sail) throughout the yard. Stay tuned for info on next year's event. 
These are just two organizations working to get young people into the marine trades, and there are many more. We know several local businesses in the Annapolis area who work with high school and college students, getting them in for a summer job and then providing the necessary training to help them transition into a full-time career. Washington College in Wye Mills, MD, offers a Marine Service Technician Program which teaches students to install, troubleshoot, diagnose, and repair a wide range of marine equipment and systems. The program is for anyone, whether they are a boat enthusiast, already working in the marine industry, or want to begin a new career. Students complete their course(s) in the college's dedicated marine trades labs with industry experts, and then put their skills to work on the water as a Yamaha Certified Technician, Basic Marine Electronics Installer (MEI), or American Boat and Yacht Council (ABYC) technician. For more information, email the Skilled Trades Department at [email protected] or visit their website.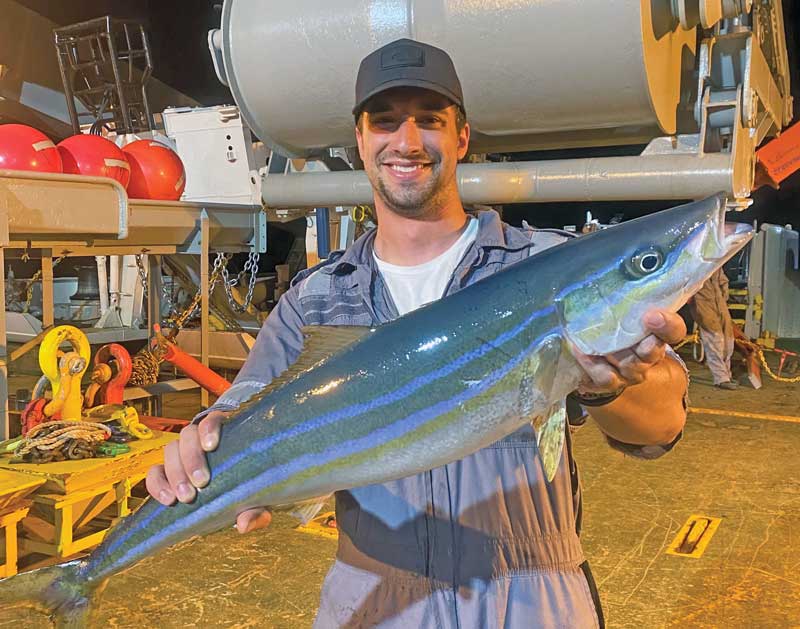 We need to change the perception that you need a college degree in order to be a successful adult. I have one, and for my career path, college was the right choice. But again, it's not for everyone and I am tired of the stigma surrounding the choice not to go to college. My brother, for instance, works laying undersea fiberoptic cable. He has been all over the world, to places like Bora Bora, Iceland, Thailand, Scotland—all on the job—and he makes a very good living. And he did not need a degree to attain this job. He was motivated, he wanted a career where he could see the world, spend time at sea, and he completed training at his company to get where he is today. I am so proud of what he has accomplished. We both love working in the marine industry and I would love to see more young people find their way here as well. 
By Kaylie Jasinski