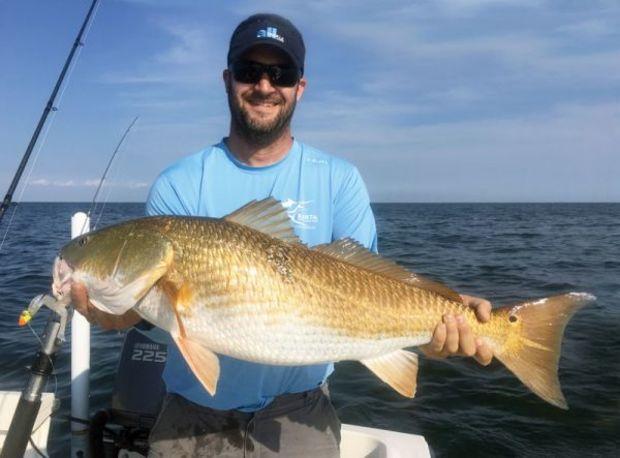 PropTalk caught up with the Coastal Conservation Association (CCA) Maryland's new executive director, David Sikorski, last month. After more than a decade of work as a CCA volunteer, including participating on the Government Relations Committee, Sikorski has a thorough understanding of the fisheries issues that impact Maryland's fishermen. The Ellicott City, MD, native has helped CCA Maryland protect striped bass, yellow perch, menhaden, and many other species of forage along our coast, as well as being involved in oyster advocacy and habitat work.
Did you do a lot of boating as a kid?
Yes, I think it's genetic. Hunting, fishing, boating: I did it all. I had a beach house as a kid and frequently went out on a small sailboat, a 13-foot Whaler, or a canoe, to catch crabs and fish. Fishing was my introduction into the outdoors. I don't think I ever spent time inside watching television or playing video games. I was always hanging outside with friends, and coming home covered in mud and grime.
What kind of boat do you have?
A unique one. There are only 30 or so of them, a Bankes Goliath, a duck boat made by the father-and-son-owned Bankes Boats in Port Rowan, Ontario. It's camouflage, dirty, 21 feet long with a 150-hp outboard, and gets the job done. I have had it for 11 years, and been anywhere from the ocean to eight inches of water in the marshes of Dorchester County.
Do you have a favorite fish story from 2016?
I had a chance to fish from Hooper Island with a good friend. We were on a 23-foot Parker, headed out into the Bay, in the middle of nowhere. A school of adult menhaden turned into white water and suddenly looked copper—we knew the red drum had shown up. I grabbed a medium heavy spinning rod with a one-ounce jig head and soft plastic, and gave it a cast. We both casted into the school, waited three seconds or so, and each hooked a big red drum.
Do you have a family of your own?
I'm getting married in June, and have four nephews, three nieces, and six god children.
Tell us more about your CCA work.
The advocacy side has always driven me to it. It's very important to ensure that we pass on a healthy ecosystem with abundant resources. At CCA we know that conservation is about managing for abundance, and that means more fish and other critters for us all. Healthy fisheries are good for all of us, and our natural resources belong to us all. I'm also the chair of the Sport Fisheries Advisory Commission at the Maryland Department of Natural Resources (DNR) and liaison to the Tidal Fisheries Commission. I take this role very seriously, because I recognize that a lot of what we do can cause conflict. I like to meet with people with various ideologies and always try and find ways to work together.