July is one of the hottest months of the year, and while it is usually cooler near the water, you can still become overheated unless you are in the water. Sun stroke is not something to fool with, so all precautions should be taken to keep cool.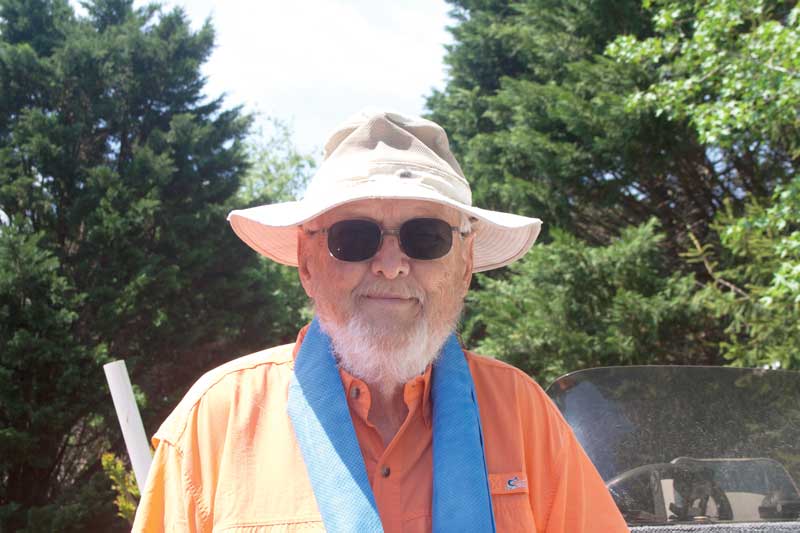 I seldom go out on the water during the heat of the day. I like to be fishing before or right after sunrise and back at the dock no later than 2 p.m.
When I ran charters, I wanted to be underway by 6 a.m., and we were back between 3 and 4 p.m.  I would have liked to leave earlier, but most of my parties were traveling, and I didn't want to have them up all night.
If your boat has some sort of shade, stay under that as much as possible. Wear very light clothing. Several manufactures have lines of shirts and shorts that breathe and have panels to keep you cool and protected from the sun.
One of the neatest inventions for me has been the cloths that are like an artificial shammey. You soak them in cool water from the Bay or from your cooler (not the one with the fish) and then drape them across your neck. I have also soaked my lucky fishing hat in the water and put it back on.
Speaking of hats, I wear a very wide-brim hat with cooling panels on the sides. I started wearing these when my ears got sun poisoning and I needed sun protection. The hats will also help you stay cooler.
Part of your first aid kit should be tablets to give someone suffering from sunstroke. We used to call these salt pills when I worked construction, but I am sure they have a different name now. Ask your druggist to hook you up.
Finally, drink lots of water (not beer, soda, or whisky). You see thousands of people walking around with water bottles, so you will be right in fashion. Keep an eye on the little kids because they can suffer from heat stroke as well.
By Eric Burnley