Lynnhaven Inlet is the gateway to some of the finest fishing in the world. The Chesapeake Bay Bridge Tunnel (CBBT) is a 17-mile artificial reef that attracts croakers and spot along with cobia and red drum. I don't think there is anywhere on the planet where you can count on catching multiple red drum in the 40- to 50-inch class by sight casting to acres of these fish visible on the surface.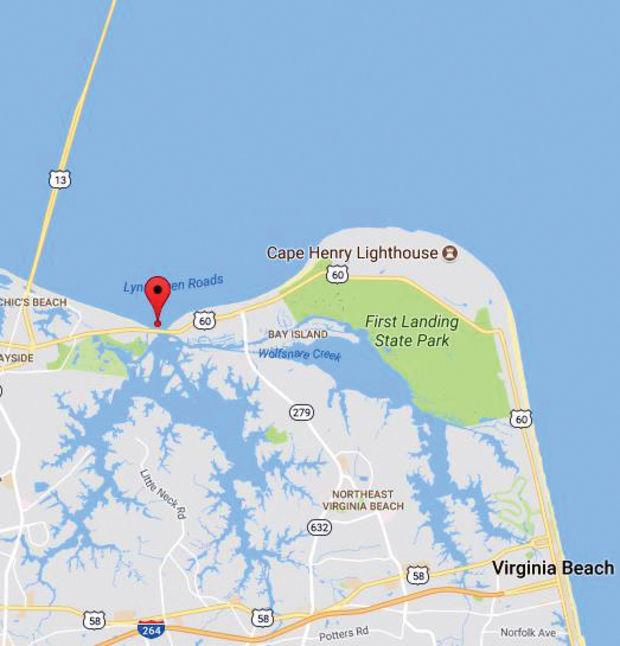 The boat ramp at Lynnhaven Inlet operates a bit differently than most in Virginia. First, there is a small fee for launching here, and second, they have folks who work at the ramp to keep things in order. On a personal note, the rest rooms are much cleaner than most public facilities. Right now there is a lot of construction going on as a new Lynnhaven Inlet bridge is being built. Things can get a bit crowded as barges, tugs, cranes, pilot boats, and service boats compete with fishing boats trying to navigate the narrow inlet.
The novice angler cannot go wrong by heading to the CBBT anywhere between the First Small Boat Channel and the First Island. Depending on the time of year, there will be flounder, blues, rockfish, croaker, and spot here. The most successful technique is drifting away from the pilings with various baits including live minnows, squid strips, bloodworms, and clam. You can cover a lot of ground by moving from piling to piling until you discover where the fish are feeding on this particular tide cycle.
As you get closer to the First Island, you will be near the Yancy Wreck. This is a barge that hit the CBBT and took out several pilings and the roadway. The remnants of this disaster are scattered along the bottom and attract flounder, spadefish, tog, and sheepshead. While it is illegal, you may see a few boats tied off to pilings here and at other locations along the CBBT. The four islands of the CBBT are numbered from the Virginia Beach side north. Each island is an entire ecosystem and should be fished accordingly. Close to the rocks is where most of the fish hang out, but some will be found over the rough bottom up to 100 feet away.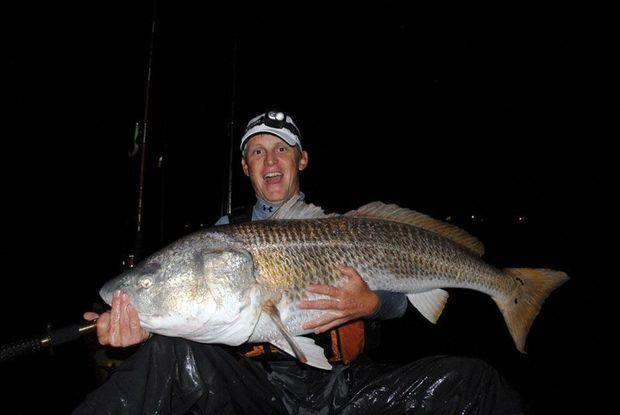 Surface lures can bring about exciting action when worked very early in the morning. Rebel Wind Cheaters and jigs draw strikes once the sun is up. Blues, rockfish, and speckled trout are the usual customers. Setting the anchor in one of the coves and fishing with bits of clam can produce spade and triggerfish. Wire line trolling over the tunnel tubes is a bit difficult to master, but if there are big blues and rockfish around, this technique will draw viscous strikes. It is also possible to drift over the tubes while working a bucktail or soft plastic jig to catch the same fish. Either way, bring plenty of ground tackle.
Trolling with a 0 Drone spoon behind a one-ounce sinker or Drone planer will draw strikes from Spanish mackerel and bluefish. This is a summer pursuit that can last until fall. Schools of monster red drum cruise the CBBT from spring until fall. Sometimes you will see large schools on the surface, while at other times you will have to soak a bait to attract their attention. I have caught them within a few feet of the CBBT all the way over to the inlet between Fisherman's and Smith islands. Casting a bucktail or jig to fish on the surface is about as exciting as fishing gets, but having one of these big fish pick up a live blue crab and head out to sea is nothing to sneeze at. Other baits such as cut bunker or whole clams will also produce red drum, but live blue crabs seem to keep sharks and rays at a tolerable level. Big black drum also inhabit the same grounds.
As for accommodations and restaurants, there are more of these in Virginia Beach than you can count. Everything from Motel 8s for the economy traveler to Hiltons and other top-end locations for the more affluent among us. There are a few campgrounds in Virginia Beach as well. As far as where to eat, it is pretty much the same story. Captain George's on Laskin Road is one of the more popular seafood locations, but you can find anything from Indian to Chinese to American in every price range in this very accommodating city.
by Eric Burnley