Fish For a Cure (F4AC) the annual fishing tournament to raise funds for the Cancer Survivorship Programs at Anne Arundel Medical Center's Geaton and JoAnn Decesaris Cancer Institute is still a go this year, only in a virtual format. This is an annual fundraising event in Annapolis, MD, that is popular among sailors and powerboaters alike.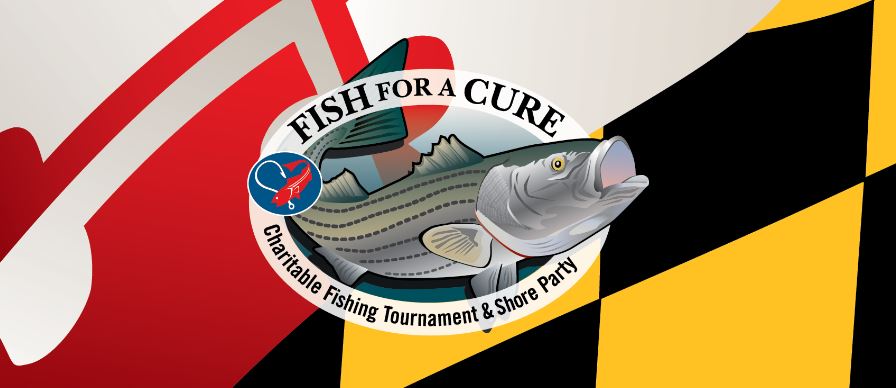 This year's virtual tournament, supported by Coastal Conservation Association Maryland, takes place Saturday, November 7. It will be catch and release only with all catches logged on the iAngler Tournament app. 
Rather than an in-person Shore Party, tournament organizers will supply each crew with a F4AC Portable Party Pack, valued at $600. Each boat will get a spirited and delicious box of catered cuisine so everyone can celebrate as they wish. As the night goes on, the Paul C. Dettor Captain's Challenge and F4AC Tournament Winner announcements will be live-streamed.
The Captain's Buckets, donated by AllTackle, will have even more amazing swag this year, provided by local businesses. Swing by the Annapolis Maritime Museum on Wednesday, November 4 to pick up your buckets, and then tune into the Captain's Meeting live stream that night to hear more about the F4AC Tournament rules.
The 2020 Fish For A Cure Marina Challenge launched August 1 and ends Friday, October 30, 2020. All boats must register for the Fish For A Cure Tournament by 11:59 p.m. on October 30 in order for their marina to be counted for in the Fish For A Cure Marina Challenge. When you register your boat for the Fish For A Cure Tournament, designate your preferred marina in the write in box. Your preferred marina will be notified of your registration. The winner of the Marina Challenge will be announced at the F4AC Captain's Meeting on Wednesday, November 4.
This is always a great event, and we have no doubt it will be just as special this year. Even if you are not fishing the tournament, you can still donate to this amazing cause.
We are thrilled to once again sponsor this event, and the FishTalk/PropTalk boat will be out on the water hoping to catch a big one, but more importantly, working to raise funds for this amazing cause. We hope to see many of you out there (from a distance) as well. Learn more, register your boat, and make donations at fishforacure.org.