Since 1948, Chesapeake Bay boatyards, rigging experts, cruisers, liveaboards, and weekend boaters have relied upon Fawcett Boat Supplies in Annapolis. From original founders Arthur and Mary Fawcett to present owner Bernard Jammet, Fawcett has remained independent and locally owned and operated. 

Longtime general manager Bill Griffin notes that the store's current location at 919 Bay Ridge Avenue is its fourth. "We were founded on Fourth Street in Eastport, quickly moved to 100 Compromise (where we were located for years), and in approximately 1969 moved into 110 Compromise Street, which had been built originally as Acme Market… The city had condemned the building. Fawcett purchased it after agreeing to slice off a portion of the building to allow Compromise Street to be widened and have a proper sidewalk… hence the angle of the building."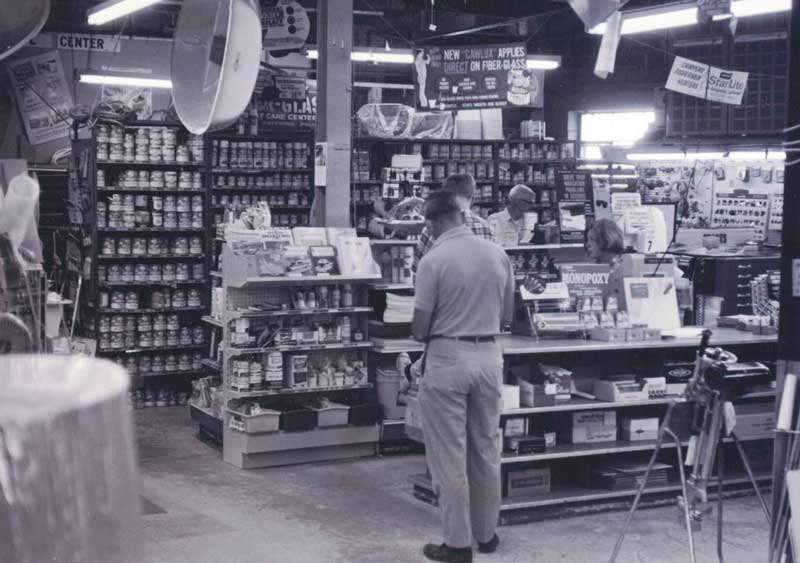 In its current location close to Annapolis's largest marinas and boatyards, Fawcett serves customers throughout the Chesapeake Bay region, across the country, and around the world. The staff includes many sailors, powerboaters, racers, cruisers, paddlers, and even a submariner. At Fawcett, customers find the most extensive selection for any boating project, whether it is electrical, maintenance, performance hardware, or an upgrade to their galley or cabin. The store's broad supply channel enables them to source the products customers need and to support the brands they offer.
At the September 24 Annapolis City Council meeting recognizing Fawcett's 70 years in business, Griffin said, "We are thrilled to be celebrating our 70th year and are grateful to our customers, suppliers, and the Annapolis community for the many relationships that stand the test of time."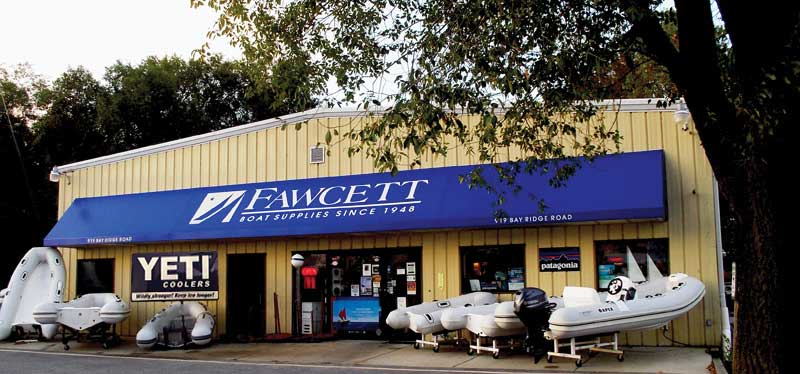 Fawcett has a large presence at the Powerboat Show. Find its various displays in Tent B.