After the Ever Forward infamously ran aground outside of the Craighill Channel and several failed attempts to refloat her, Maryland approved an Emergency Wetlands License to allow for dredging to occur around the ship. The vessel was sitting within the legal boundary of Natural Oyster Bar 4-2, known as "The Lumps." This license required the owners of the Ever Forward, Evergreen Marine Corporation, to pay an undetermined amount of money toward environmental remediation.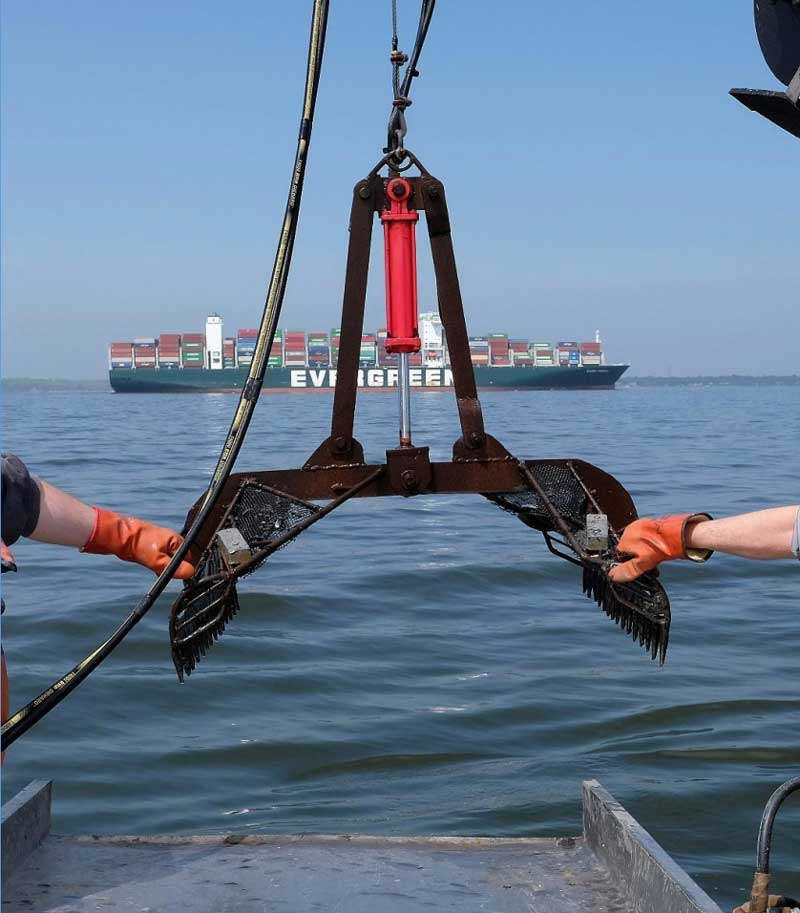 In June of 2022, the Maryland DNR Shellfish Division released its Survey of Potential Impacts on Oyster Populations. The report detailed that samples revealed few oysters and little oyster habitat in the affected area. It concluded, "Aside from the deep footprint of the ship and dredging, the survey found no discernable impacts on oyster populations from the grounding of the M/V Ever Forward and subsequent activities to free the ship…" because, despite being aground within the legal bounds of the oyster bar, it was still over 200 meters away from the actual historic oyster bar. This means that most of the affected area was relatively barren mud bottom.
Despite these positive findings, payment for environmental remediation was still embedded in the dredging license to free the Ever Forward. The DNR recommended to the Maryland Board of Public Works that Evergreen Marine Corporation sponsor 41 acres of oyster bar seeding and enhancement, at a cost of $676,200. The Board of Public Works approved the amendment to the license, with the finalized fee, on January 4.
"The seeding of oyster bars will contribute to an improved aquatic habitat and provide long term water quality benefits," said Deputy Secretary/Acting Secretary of the Environment Suzanne E. Dorsey. "From the time that the Ever Forward was grounded to the refloating of the vessel to the issuance of this wetlands license and its special conditions, the Maryland Department of the Environment has been on the job to ensure that the Chesapeake Bay and its habitat for oysters and other aquatic life are protected."
While the oyster seeding likely won't occur at the exact site of the grounding, the DNR has noted that preference will be given to sites within Anne Arundel County where the grounding occurred. This is a victory for the health of the Bay—even though major impacts were not found at the site of the grounding, any event of this magnitude is certain to have had some environmental repercussions, and this payment will go far toward restoring oyster populations and habitat.