Maryland Environmental Service (MES) will receive a $2.4 million clean diesel grant from the United States Environmental Protection Agency (U.S. EPA) on behalf of its business partner the Maryland Department of Transportation Maryland Port Administration (MDOT MPA), operator of the Port of Baltimore. Through this grant, the Hogan Administration's commitment to strong environmental stewardship will help the Port reduce emissions from diesel powered equipment utilized at the Port.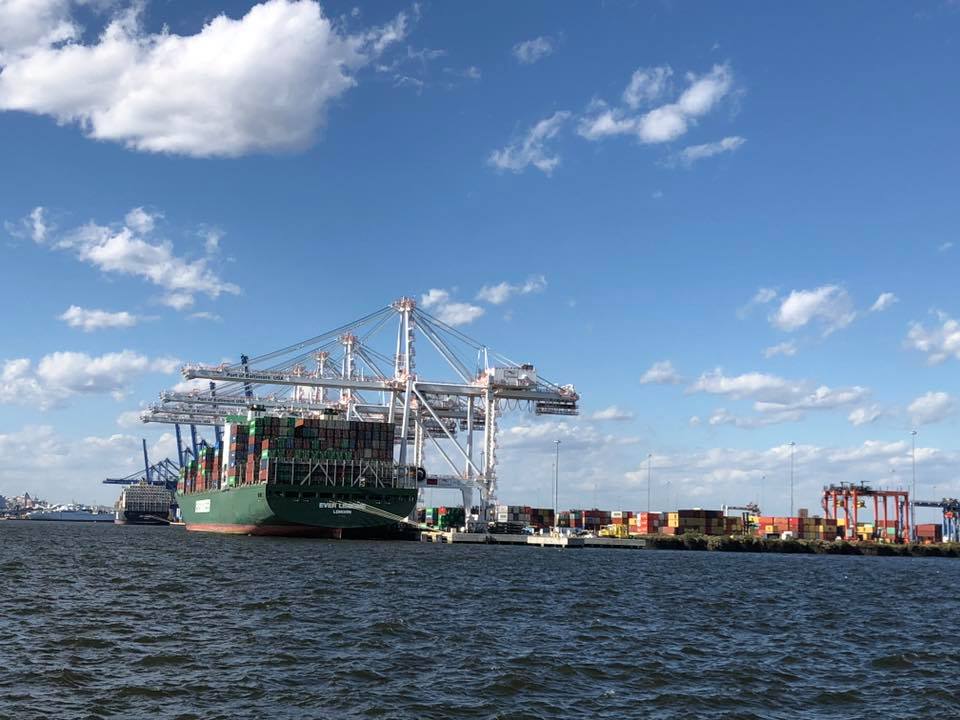 "We are very pleased the U.S. EPA selected us for funding of this important project, which will reduce the carbon footprint at the Port of Baltimore," said Maryland Environmental Service Director and CEO Roy McGrath. "In addition to creating a greener Port, nearby communities will benefit directly from the reduction of emissions," added McGrath.
The total cost of the project is $6,287,622, consisting of $2,453,952 in EPA grant funds, and $3,822,267 in owner-match funds. The project will replace existing diesel-powered equipment with newer, lower emissions equipment. Among the equipment being replaced on this project are:
30 cargo handling pieces of equipment such as forklifts and terminal tractors
35 dray trucks, which are short haul trucks that pull containers in and out of the Port.
The project will also include the installation of new, lower emission engines on the Baltimore Inner Harbor tour boat Spirit of Baltimore, owned by Entertainment Cruises.